If you love to play up your eyes, then you should be in love with the nude lipstick look. It provides you with the perfect canvas to add some drama to your eyes, without clashing with it. And nude lips are a far cry from being dull or boring. Check out how these Hollywood and Bollywood celebrities rock the nude lipstick look.
[Also Read: Toxic Lipstick Ingredients]
Kim Kardashian has made it her signature look. From a casual day out to an evening at the red carpet, Kim swears by nude shades for her lips. Her makeup has garnered much appreciation and has inspired many others to opt for nude lips and expertly contoured face.
Check out how Emma Watson makes the nude lips look work. Her makeup is very minimal, letting her natural beauty be the focus. She's wearing a matte nude lipstick with a slight pink tinge to complement her dress.
Eva Longoria adores the nude lipstick trend. How do we know this? Just check out the number of occasions in which she's opted for that look. And we must agree that it does look quite fetching on her bronzed skin.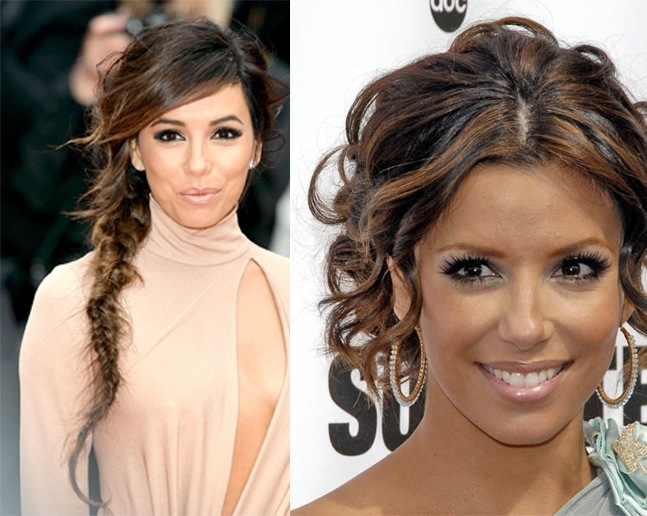 Back here in Bollywood, our very own Chitrangada Singh has mastered the art of how to carry off nude lip colours. She's been spotted on several occasions in barely there makeup, looking pretty as a peach nevertheless.
Kajol knows her best feature is her eyes, which is why she chooses to play up her eyes while keeping the rest of her face, including her lips, subdued. The nude lipstick trend is sure working out in Kajol's favour.
We cannot round up our celebrity nude lipstick trend without mentioning Angelina Jolie and her world-famous pout. Looks like the beauty can rock nude lips as much as she does bold red shades.
The Right Shade of Nude
So if you want to try out the nude lipstick trend, all you need to do is find the right shade of nude. Yes, that's right; there is a right shade of nude for each skin tone. Just like picking any other lip colour, you need to determine if the nude shade you chose will suit your skin. The aim is to give a natural look. But you do not want to look washed out and pale, so never buy a shade that is too pale for your skin.
Pick a shade that is close to your skin tone or a shade or two darker than your skin tone. You also need to determine if your lipstick will cover your lips and hide pigmentation, if any. The last thing you need is to end up with a nude shade that settles into fine lines and makes your lips look pruny.
[sc:mediad]
You may want to top it off with a clear lip gloss. Alternatively, you can skip the lipstick entirely and opt for a pale lip gloss to achieve the nude lips look.
Here's an example of the nude lipstick trend gone wrong. Pamela Anderson has got everything wrong, from her eye makeup to her shade of lipstick, it just doesn't work.
If you light skinned, then you need to pick a nude shade with a pink undertone so that your face does not look washed out. And if you are dusky, then you need a nude shade with a brown undertone to show off your skin tone to its best advantage. Just make sure your lips are exfoliated and prepped for the lipstick as you do not want chapped lips to ruin the look. Aim for a natural, minimal look, using your foundation and blush sparingly to create a naturally flushed effect.
Let's look at some mac nude lipstick shades that you could try:
Creme D Nude
Shanghai Spice
Pure Zen
Peach Blossom
Patisserie
Japanese Maple
Plink
The only area of your face you should play up is your eyes. So go ahead and try out the nude lipstick trend the next time you go out.