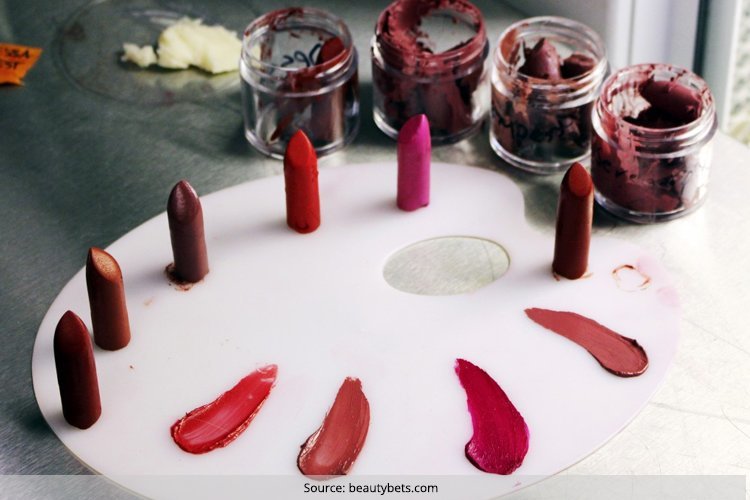 Every fashionista has a stash of beauty products in her vanity bag, but are many of us aware of what is really in there in our makeup? One of the most controversial debates that have been raging on forever is the presence of some really toxic lipstick ingredients. Yes, believe it or not, toxic lipstick ingredients are a thing and many of our favourite brands have been under fire for having ingredients in their products which can be really toxic for the skin. Let's get started with harmful ingredients in lipstick, shall we?
[Also Read: Berry Lipstick]
Bad Ingredients In Lipstick
Formaldehyde
Coal Tar
Lead
LET'S LOOK AT THE LIPSTICK INGREDIENTS LIST – IN DETAIL
It is not common knowledge that the colours in your lipstick are usually because of many toxic heavy metals, and among them, the most dangerous one being lead. In the lipstick ingredients list, always make sure you avoid any products which say that they contain lead. Here is a scary, but very necessary lipstick ingredient list that you should know and AVOID:
Formaldehyde: Though it is a banned substance, many products like nail polish, hair dye, shampoos and fake eyelashes have them. The thumb rule is, before buying any of these products, ensure that you are reading the ingredient list, no matter how tiny it is, in order to steer clear of such products.
Coal Tar: One of the most common and toxic lipstick ingredients, coal tar is carcinogenic and is often present in dark lipstick colours.
[Also Read: Harmful Chemicals in Beauty Products]
LEAD: Yes, we have written this in bold because it is not exactly an ingredient in lipsticks, but rather a contaminant that is often present. Lead in lipstick is never listed under the ingredient list, so you will never know whether it is actually present or not. But the best shot in avoiding it is buying only those lipsticks which are clearly the good ones and are reputed for being uncontaminated. There are plenty of makeup brands which use chemicals in their products, and this is nothing but necessary, but try and stick to organic brands as far as possible. They are not as detrimental as the others in this line.
[Also Read: Vegan Lipsticks That Are extremely Safe]
The scary part of this whole scenario is that many of your favourite brands have come under the lens for having lead! In a detailed study conducted by FDA, it was found that almost 75% of the lipstick brands which are prevalent in the market are contaminated with lead. Take a look at this:
So, what is the solution? Will you give up on lipsticks all together? Well, it is not exactly the ideal situation, but you can surely work your way around this! As you can clearly see from the list, M.A.C is one of the products which is not there. Yes, M.A.C may not always be a cheaper alternative, but it sure is a good way to avoid toxic ingredients from your lipstick.
Here are some of the other brands which can help you stay away from toxic ingredients in your favourite lipsticks:
Avon Ultra-Rich Cherry Jubilee
Not only is this cheap, but red is the colour which is most likely to be used and also most likely to be contaminated with lead. So, quench your thirst for red lipstick with this cheap, but effective and safe alternative.
[Also Read: Lipsticks for Monsoon]
Body Shop Lip Colour Garnet
This was one of the brands which also did not have a little bit of lead in them. The red is highly pigmented and it lasts for a really long time.
[sc:mediad]
M.A.C Viva Glam
The ultimate in red lipstick, this one will give you a shine that really lasts 9 to 5!
[Also Read: Matte Liquid Lipstick]
So, next time you are going lipstick shopping, please make sure and check if your for any bad ingredients in lipstick!