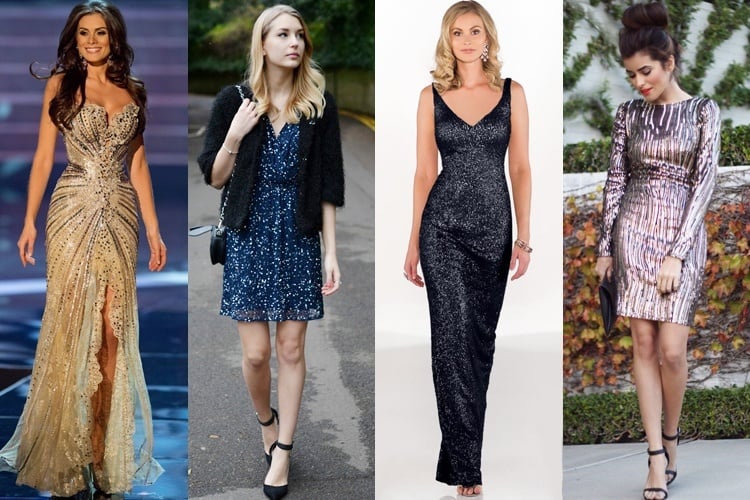 There is something about glitter and sparkles and all things shiny – yes! You got it right! We are talking about sequins. Sequin dresses are one of the easiest ways to stand out at any occasion. Glitter is a surefire way to turn heads and what better way to look glamorous than to add some bit of drama with those sequins!
HOW TO WEAR SEQUINS
Sequins are sexy, pretty and glam! Wear them right-pair up with the right shoes and makeup and you will be the talk of the town! Rocking the sequin trend is not that hard and so we have come up with the best tips on how to wear sequins. Read on to know more!
[Also Read: A Style Guide on Sequins]
Look at Ashley Simpson rocking the sequin dress pattern in Aztec prints:
Best Place to Wear Sequins: Date Night!
Sequins will make you shine-literally and figuratively! A good, well-fitted and trendy dress is a must for a date night and we promise you, your date is going to really love the way you shine!
There are tons of sequin dresses you can rock for a date night, so, whatever length you are comfortable with, chooses exactly that one.
For winters, here are our tips: Who says you can't wear sequins in winter. It may be cold, but a fashionista always has tips and tricks up her sleeve. A sequin dress does not need much to look good, so to keep warm, just pair your dress with a warm pair of stockings and don a boot. You are good to go girl! You can even pair up your dress with a golden clutch to make your look complete. This model sports the sequined dress look for winter with quite some jazz! Check her out!
Check out some winter sequin dress ideas:
[Also Read: How to Wear Short Dresses and Feel Confident]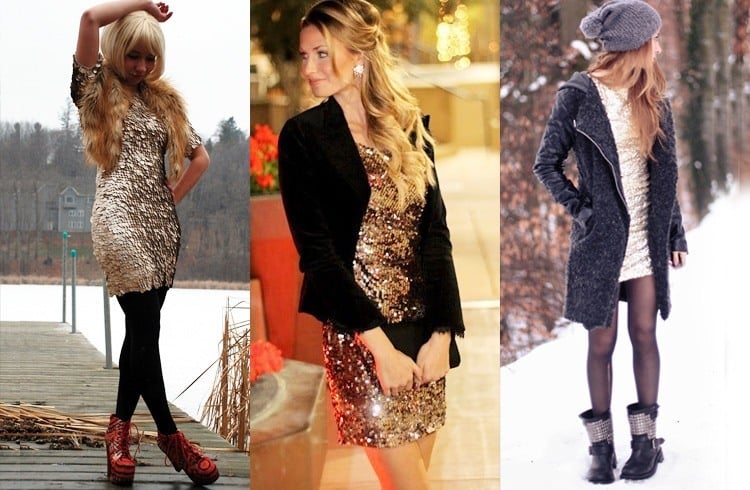 Oh, and you can also layer your sequin dress with a leather jacket to make it look edgy, just like this:
Long Sequin Dresses
Another favourite with our glam ladies are the long sequin dresses. These beautiful dresses are literally the life and sparkle in any party. Most of them come with slits on their sides and look sizzling. Leave your hair open in soft waves and don a nice pair of stilettos. You will smolder the dance floor, that's our promise to you!
Check out these beautiful long beauties: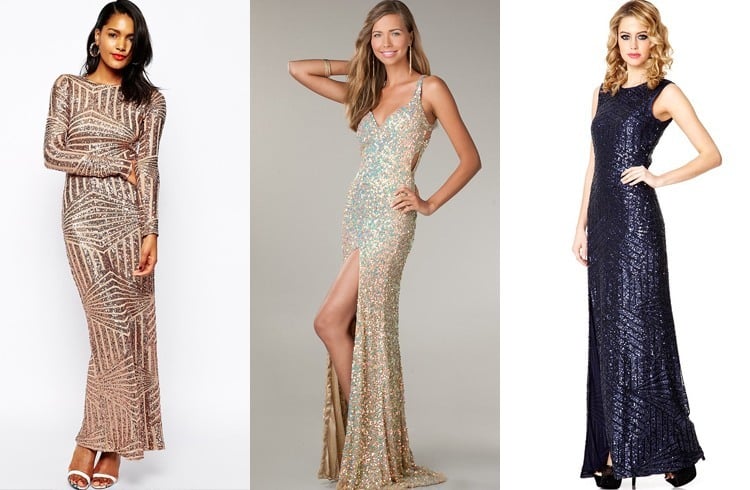 [Also Read: The Peplum Style Dresses]
Dos and Don'ts of Sequin Dresses
Now that you know the dresses you can wear for your next date, here are some dos and don'ts you should keep in mind while wearing sequin dresses:
Do not go overboard!
The biggest problem that can come with wearing sequin dresses are that you may be tempted to go a little overboard. But sequins are one such trend which can be standalone. So, you don't really need to embellish your outfit anymore. Just a dress is enough to look totally good!
[sc:mediad]
Accessorize
Just because your dress has everything does not mean you would refrain from wearing any makeup or carrying a clutch! Accessorizing is essential, even if you are wearing an amazing dress. Just wear a little necklace or a shiny stiletto and you are good to go!
Try out colours!
Did you know that there are tons of other colours than just plain black sequins? Wearing different colour sequins can actually add so much more element to your outfit! Sequins are available in almost all types of colours. Make sure you use the colours to the best of your advantage!
[Also Read: Sequin Skirt]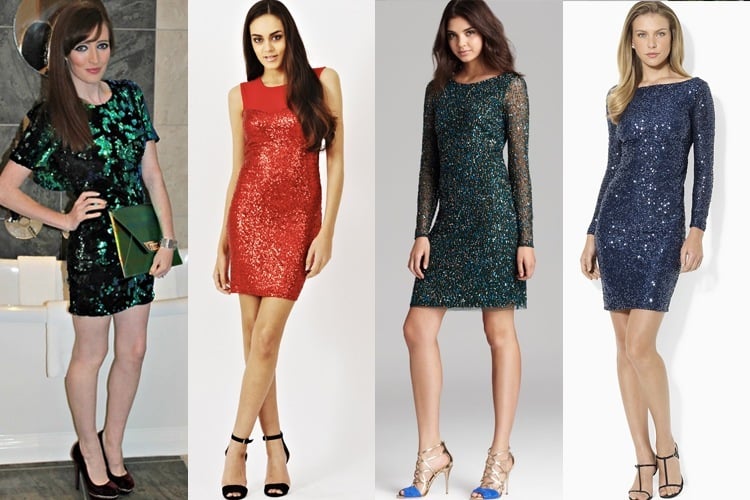 There you go! Some awesome tips to rock sequins this season!