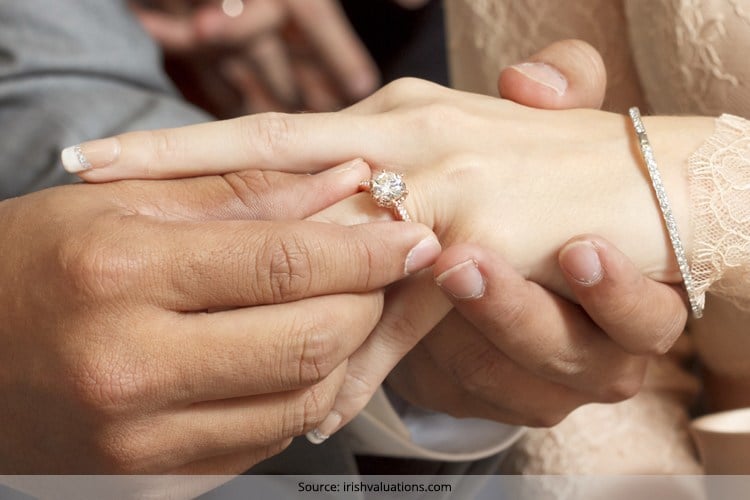 Diamond Engagement Rings are forever, and the best investment you could have made too. Get all your facts clear on the diamond shape and cut you choose to wear, and know what you can afford with the quality in question, which are the most important facts when choosing a ring to flaunt.
Engagement Rings For Women – Put A Ring On It!
As a famous singer sang the lines 'Single ladies, put a ring on it', we say the same but with a little help on how to choose elegant Diamond Engagement Rings for women to flaunt your token of togetherness and love as well, with pride.
The Shape Matters
Begin with choosing a shape that calls out to your soul, and some of the popular Diamond Engagement Rings are shaped as;
[Also Read: Types of Diamond Cuts]
Oval
Princess cuts
Emerald cuts
Ascher cuts
Marquise cuts
Radiant
Pear shaped, and
Heart shaped cuts too!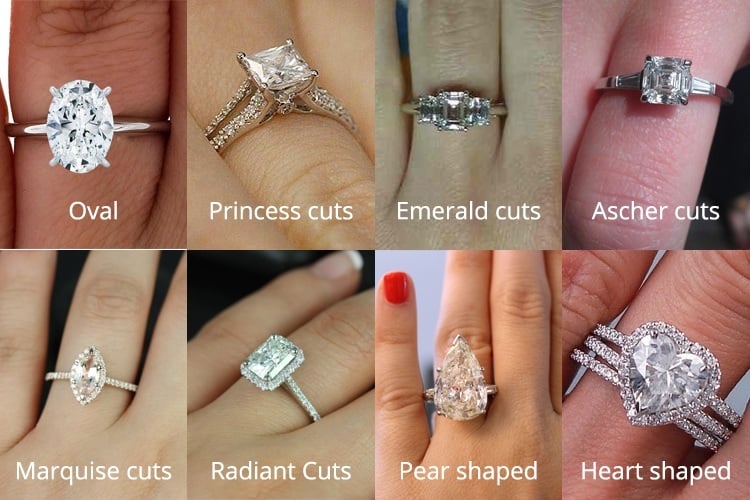 Size Matters
We are talking about diamonds here, which is why we would ask you to take a look at the sizes of diamonds on engagement rings for women to know which size you would like, according to what your budget would permit. Narrow your choice accordingly!
Four Cs
Learn a little about the cut, the colour, the clarity and the carat weight, before you buy any of the diamond engagement ring designs to wear at the roka or the wedding!
[Also Read: Latest Engagement Ring Designs]
5 Styles So Affordable And Glamorous To Choose From
Take a look at these 5 quirky yet elegant tokens of love and togetherness, and think of the ring you'd like to wear with pride and flaunt with finesse!
[Also Read: Gemstone Engagement Rings]
1. Bluestone Glamour
At 2.071gms and made from 18kt yellow gold, one diamond on the ring made especially for your dainty finger says more than what words can express- one life, one love and with the special ONE! Approximate price as shown on Bluestone- INR 14336
2. De Beers Signature
You wouldn't go wrong wearing the esteemed De Beers signature collection, known as one of the best and top diamond engagement ring designers across the globe. Made from pure platinum solitaire with D and B signed on the brilliant pave, the curvy beauty with four prong set solitaire would take your breath away. Price as shown- $4850/-
[Also Read: Radiant Cut Engagement Rings]
[sc:mediad]
3. The Tiffany Promise
A diamond engagement ring, much more than a token of love, an investment or a very wise purchase to make is A PROMISE to endure and stick with. Hence the Tiffany Promise in all its glory and grandeur in a celebrated tiffany box and a customizable carat size to choose from, comes for approx $12,000 to begin with!
4. A Gift From Carat Lane
Wooing the bride-to-be isn't easy, and understanding that, CARAT LANE (a leading e-commerce store in India) makes the deal quite an easy affair. Presenting the DAVIA HEART SOLITAIRE one of the many elegant types of diamond engagement rings for the lady love's finger to proudly doll up in; price for the same as shown would be INR 130304. Made from 18kt white gold, 2.99gms in weight (metal) and 44 diamonds encrusted on the beauty, with 1 solitaire to bling, her heart would be stolen forever.
5. Blessings From Tanishq
World famous and always the trendiest of the lot when it comes to providing us with chic touches and luxe diamond rings for engagements and weddings, brand Tanishq with its uber-royal collections speak to the soul of the bride-to-be, with the stones on her fingers placed. The 1055FQP Finger Ring from Tanishq speaks of minimal elegance and royalty with utmost glamour and style. Quite a catch at INR 29045.06 as shown by the retailer, the ring weighs 2.44 gms (metal and stones) with variable customizable size charts to peek into as well!
[Also Read: Most Expensive Engagement Rings]
We hope you've loved our famous five and very different types engagement rings shown here on this post, which now would make it easier for you to choose from. Have a great engagement and enjoy your stone too!