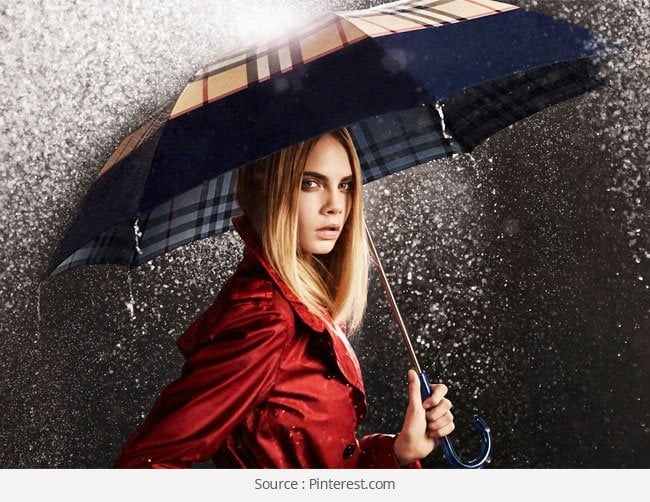 Wear lightweight fabrics and flip-flops, carry an umbrella, water-proof everything – does this sound like your plan for the rainy season? Well, then you need a lot more than that to look good during this year's monsoons. Monsoon fashion 2014 is off to a bright start – from raincoats to shorts, colors and prints are ruling this season's trends. Find out what you need to look stylish in the rain – check out the biggest fashion trends for this monsoon season.
Cool Clear Raincoats
Don't think raincoats are for school kids and bikers. Designers are bringing this rain wear to the centre of monsoon fashion trends. Sonia Vajifdar has introduced a line of high fashion balloon raincoats and even rain ponchos in eye-popping colours. Short and clear or short and bright is the fashion mantra for raincoats this year. It is either the transparent look or the neon colours for 2014. If you are going on a monsoon trek or spend a lot of time outdoors, make sure you are comfy in one of these trendy raincoats. For a high fashion look, invest in a stylish rench coat.
Source : Pinterest.com
Big Bright Umbrellas
Oversized umbrellas are in vogue this season. You must have already seen them everywhere– from roadside sellers to malls. Brighter the colours on your umbrella, trendier it is for monsoon 2014. The foldable umbrellas are passé, as both the young and old are opting for the straight umbrella with a curved handle. Look out for quirky prints too.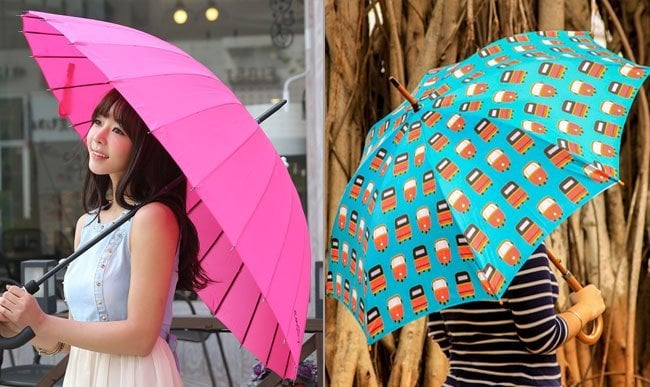 Source : Pinterest.com
Sleek Stylish Flats
Stay low on the ground when it rains – I mean leave your heels at home during the monsoons. Even when you have to stand tall for a special occasion or party, carry a pair of flats with you. Flip-flops are all time favourites – choose rubber slippers over plastic ones to get a good grip. Gumboots or willies are also catching up with monsoon trends this year. Waterproof sneakers and ballerinas are also available in a variety of colours and prints.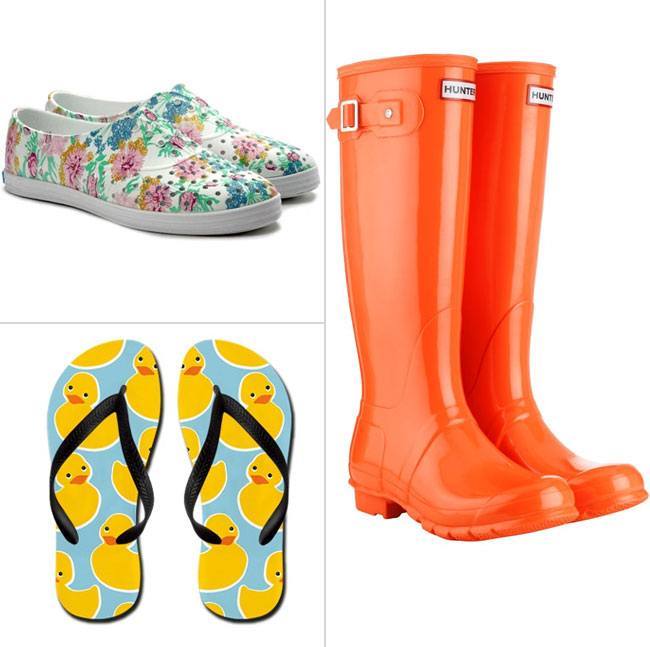 Source : Pinterest.com
Funky Phone Covers
Okay, so some of us think that phone covers are pretty lame. But then, it is pouring heavily outside – do you want to risk getting that expensive smartphone drenched in the rain? I think not. If you are not a big fan of the bright colours and cute graphics, try a clear case for your phone. For those of you who like to dress up your phones – Chumbak has some fun and quirky designs for you.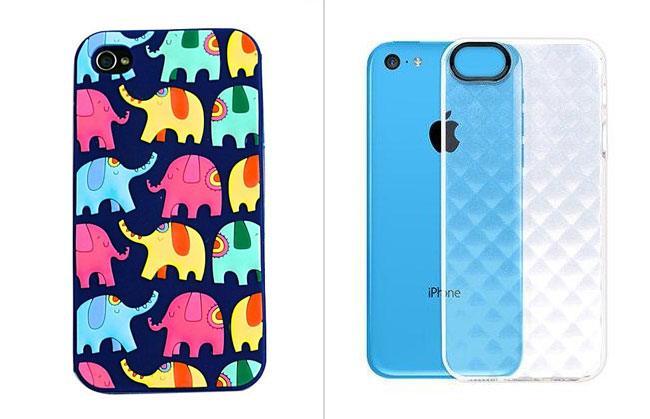 Source : Pinterest.com
Cute Comfy Shorts
This monsoon, give those baggy Capri pants a miss and go find some cute shorts. Add a cool t-shirt and some funky footwear to complete the look. Printed or plain, make sure the shorts are in bright colours to keep up with the trend. Now don't think twice before you splash through that puddle! Check out the online stores for what's new on the rack.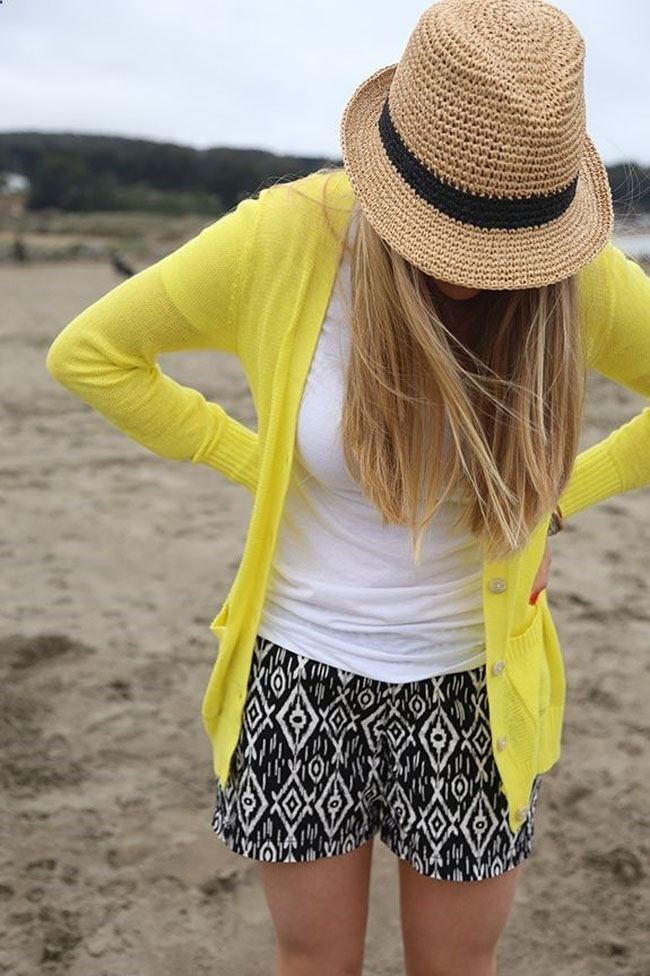 Source : Pinterest.com
Trendy Tights
Denims can give you a hard time during the rains. Shorts and skirts are in vogue. But if you want to cover up your legs, try the latest trends in tight leggings. Quirky prints and eye-catching colours in stretchable fabric is enough to liven up the mood and stay comfortable. You can wear these with a kurta, t-shirt or a dress.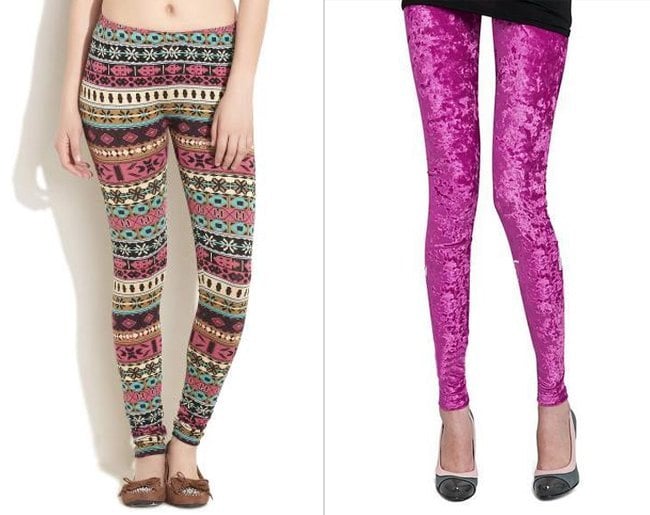 Source : Pinterest.com
Have fun during the rains with these quirky trends, but don't forget the all-time monsoon fashion rules:
Stay away from whites and sheer fabrics like chiffons and nets. However, choose light weight clothing that can be dried easily. Nylon, silk and synthetic blend cotton is ideal. Also, keep you long flowy skirts and dresses for the summers – instead wear kurtas with leggings or skirts during the rains. Avoid denims.
Avoid heavy makeup – instead try the celebrity favorite morning fresh look. Minimal makeup with waterproof products is best for this season. Use a moisturizer or powder base. Pencil eyeliner and matte lipsticks are ideal for this season.
Silicon accessories are also a big hit during the monsoon – you can try out the waterproof pouches, watches and jewelry. Keep your money and electronics in water-resistant bags.
Use bright and funky plastic jewelry. Avoid metallic jewelry if possible, as they might get tarnished due to the weather.
Also, keep you leather ware – footwear, bags, belts, boots, wallets etc – locked away in a dry space. Damp weather can easily spoil your expensive leather accessories.
Now you are ready for a stylish monsoon season!