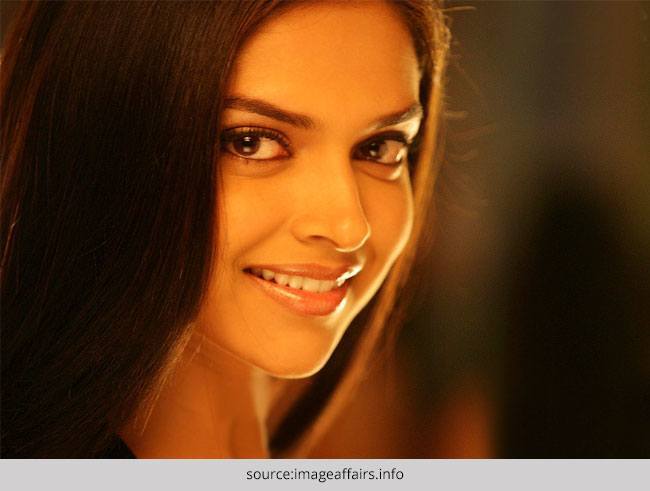 When I was given to write a post on hairstyles for western outfits, I couldn't better think about anyone than our Deeps to take inspiration from. The RamLeela actress, who is the style icon for youth in the country, has inspired millions of girls to upgrade their wardrobe. Apart from her impeccable dressing sense, the Bollywood sensation has also managed to become head turner for her versatile choice of hairstyles. Taking this opportunity, I offer you 7 Deepika Padukone hairstyles for western outfits which will inspire you. Do have a read and stay inspired!
1. Side braid hairstyle
Side braid is one of the hottest trending hairstyles these days. This super chic hairstyle, which has already swept Hollywood actresses like Blake Lively and Zoe Saldana, is now trending in Bollywood. This easy-to-do hairstyle has also turned out to be one of the most frequently seen red carpet hairstyles in Bollywood and Hollywood alike.
And when our fashion diva Deepika donned this messy side braid style, it was indication this braid pattern is surely going to stay in fashion for years to come.
Tip: Try to cover your hair elastic with hair just as Deepika has smartly covered it.
2. Side French braid
French braid, which was the hottest hairstyle 10 years ago, is back with a slight modification. And the side French braid has refused to take a back seat ever since it has been flaunted by the celebs.
While Hollywood sirens like Jessica Alba, Cara Delevingne and Kristen Stewart have already boasted this elaborate hairstyle; Deepika from our Bollywood is among the first few actresses to go for it. Nonetheless, this super trendy French braid style has gained huge attention because of its badass look that makes the actress look fresh and youthful than ever.
3. Big waves
If you've voluminous long hair then this hair style is perfect for you. You can see how Deepika's hairstylist has given nicely blow-dried big waves to her look. Being versatile, this hairstyle can suit any face shape and is quite easy to adopt as well. And best part is you can create this hairstyle for any kind of western outfit, right from A-line dress to blouse and skirt and even jeans.
4. Long and straight hair
Right from Aishwarya Rai Bachchan and Priyanka Chopra to Kareena Kapoor, almost all actresses have donned this timeless hairstyle, so how Deeps could be left behind?
This timeless hairstyle can suit face type and irrespective of the volume of your hair, you can always let lose your strands. All you need is a straightener and hair serum to get this girl next door look.
5. Side pony with waves
This is another highly feminine and sensual hairstyle, which has become a favorite among the beauty-conscious. Go for this side pony with waves by adding a beautiful puff to the style. Voila! You'll get a straight runway look. All you need is your curling tong to get this Deepika-inspired hairstyle.
6. Bangs
Deepika had flaunted this look with bangs in Chandni Chowk to China, which was quite a risky business but the actress really turned out to be a winner. She completely rocked the 'bangs look'. Even you can try for this look.
7. Sleek pony
Let's all admit this – Most of the people enjoyed Race 2 by watching the ravishing Deepika Padukone who was a stunner in the movie. Apart from her svelte figure and ultra stylish outfits, some credit also goes to her hairstyle which made her looks complete.
This sleek pony hairstyle indeed added an edge to her look, which she carried with oomph. Even you can adopt this glamorous look by trying out this hairstyle that goes with all western outfits.
So those were the top 7 Deepika Padukone inspired hairstyles for western outfits to take cues from!