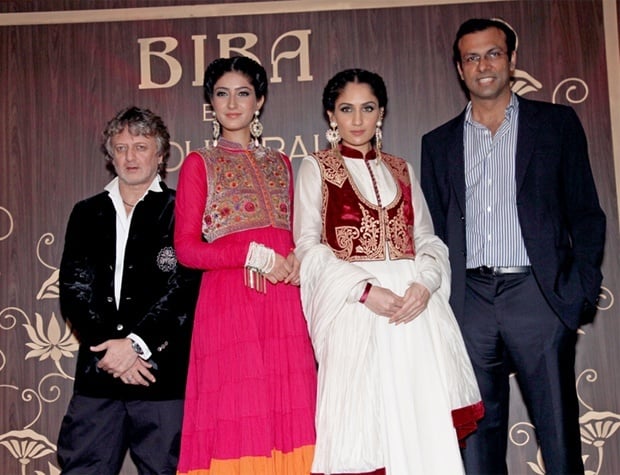 It's not every Diwali you'll see a Rohit Bal number within your budget. Ever since Rohit Bal has collaborated with Biba and Jabong, the democratization of fashion has surely taken place. Thanks to such elite collaborations, you can now easily get designer clothing by Rohit Bal under 4K this Diwali.
10 years ago when Rohit Bal, one of India's leading fashion designers joined forces with the Khadi Village Industries Commission (KVIC), a history was created as his khadi ready-to-wear line became an instant hit. His collection broke the stereotypical consideration of khadi being an unfashionable element.
However, it was the brand name 'Rohit Bal' that had made this collection a lot more successful. While Khadi Village Industries wanted to renovate the concept of Khadi, the consumers were rather interested in boasting a Rohit Bal number in their wardrobes.
Even though this collaboration back then didn't turn out be as big as Rohit has expected; this association had surely ignited interest among other manufacturers to having collaborated with fashion world's big names, just as Manish Arora's association with Amrapalli, Tarun Tahiliani's association with Azva and the much recent Karan Johar's association with Vera Moda. And when the couturier-turned-fashion vanquisher joined forces with Biba to launch 'Biba' by Rohit Bal, it was indeed revolutionary as it was first of its kind for Indian online retail world.
Designer Clothing by Rohit Bal under Rs. 4000/-
Bright Fuchsia Pink Net Lehenga Choli by Rohit Bal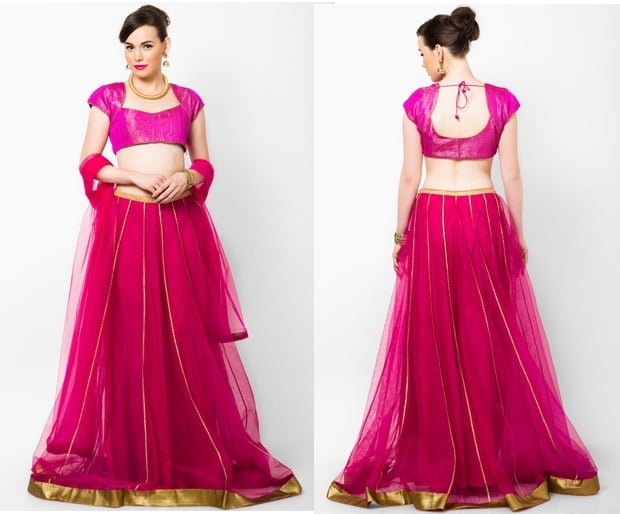 Golden Yellow Net Lehenga Choli with Brocade Work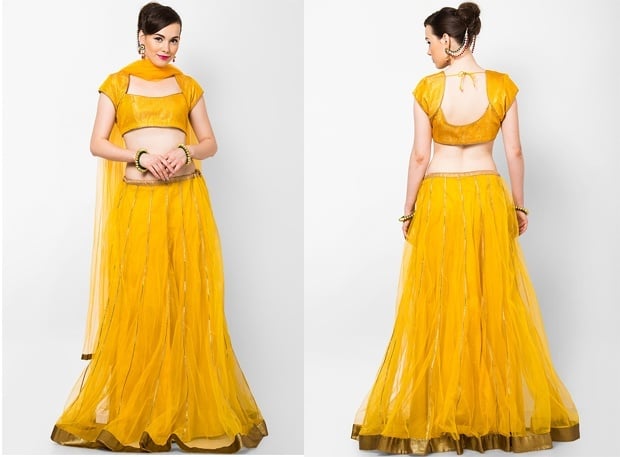 Designer Clothing by Rohit Bal at Jabong and Biba
Fashionlady was among the first few fashion preachers to have shared this news with their readers. His 'Mulmul' line comprised of graceful anarkalis with elaborate works, luxe bandhgala shrug jackets and heavily embroidered floor length suits and churidar kameez that evoked royalty and luxury.
[Also Read: Rohit Bal Collection]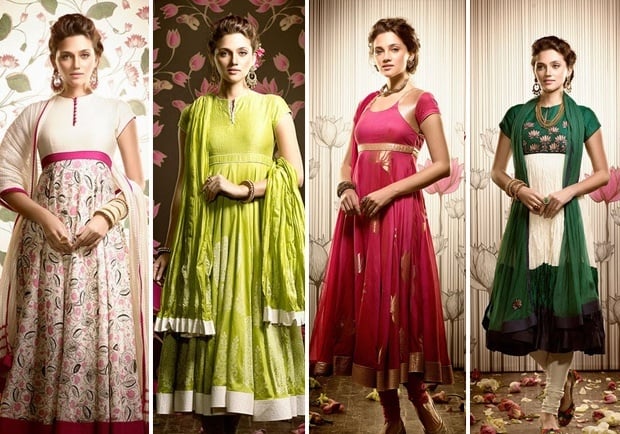 And the best part of this venture is that in spite of the Rohit Bal tag, the ethnic wears are affordable.
As per Rohit,
I've put in a lot of effort to see that there is no compromise on the look, styling or feel of the Rohit Bal garment, just because it is being sold at a lesser price.
This exclusive designer collection by Biba was launched in Diwali last year. After wooing his fans with his exquisite Mulmul collection from Biba, this year he has given more good reasons to celebrate this Diwali fashionably. After working with Biba, Rohit Bal joined hands with Jabong to launch a prêt line of 48 pieces in Indian ethnic designs.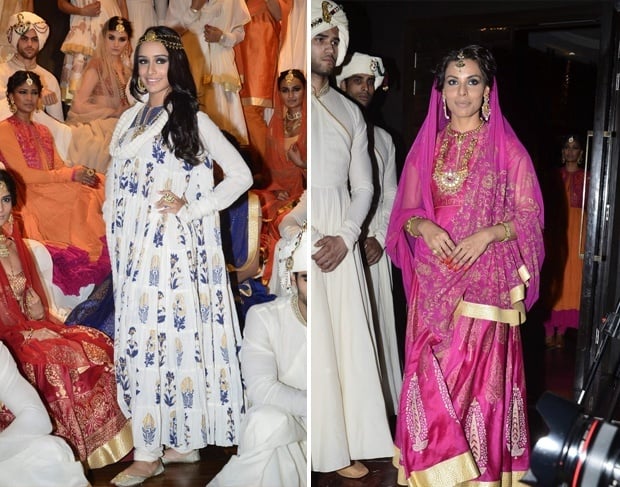 The launch was grand as Shraddha Kapoor had walked the ramp during the launch, thereby making the collaboration much more glamorous. Just like Biba, even you would find his collection at Jabong easily under 5K, even though there are pieces pricing up to 18,000.
For Rohit Bal, it's just a number game. He had this to say,
We're in a market where 70 per cent of the population is between the ages of 25-35. This is the big game of the future. If I can sell to 20 million people in the country, that's far more exciting for me than dressing one girl for the red carpet.
During the launch when he was asked by the media, he completely dismissed the idea that his designs being readily available at such online retail channels would never bring down his brand value.
Rohit further adds on that he still makes the most expensive clothes in the market for which he has a long elite list of clientele. Simultaneously, he has also entered into the world of online retails, so that these fashion forwards can send their daughters to Biba or Jabong. No matter wherever they shop, at the end of the day they will be doing a Rohit Bal. Period.
Plenty of Rohit Bal's clothing is available at great discounted rates. Scroll down to buy some of his designer collections hand-picked by FashionLady just for you.
Hope you enjoyed this post on Designer Clothing by Rohit Bal under 4K this Diwali!