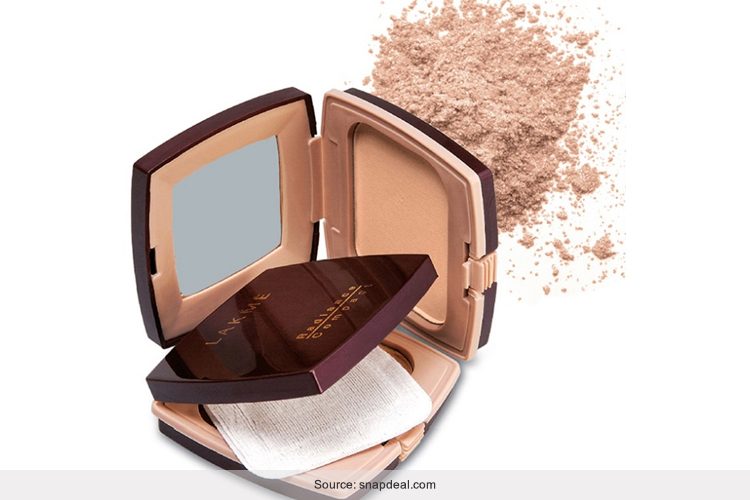 This year, let's honour our nation made cosmetics and products for beauty and skin care, shall we? With that being said, we are here to talk to you about Lakme compact powder, and how to use the handy, versatile and sleek product. The Lakme compact powder as we know is an indispensable product or a setting makeup powder every PYT should carry around. From midday touch ups to setting the look for an evening, Lakme compact powder can do wonders.
Why Should We Opt For A Lakme Compact Powder?
Lakme as a brand has been in the market for decades now and has successfully proven its worth. A quick glance at the various Lakme compact powder review on the internet will convince you why this is a must-have beauty product in your cosmetics kit.
Irrespective of the choice of powder you pick from the brand, you need to have Lakme compact powder shades chosen which is closest to the tone of your skin. If you pick something more than or less than the tone of your skin, your skin would look sallow and ashy as the day goes by, which is what we want to avoid at all costs.
We hope you know your skin type, which is important so that you know how much of coverage you would need and what to look for when buying Lakme compact powder. For example, if the tone of your skin is light, you would need Lakme compact powder for fair skin or powder in pink to peach tones. For the reverse, you would need an orange tone Lakme compact powder or Lakme compact powder for dark skin.
Finally, check with a makeup expert to know which of the Lakme product in compact powders would give you a finish so au naturale and great. With that being said, we shall now take a look into the three types of skin to which Lakme compact powders cater to.
1. Oily Skin
For Lakme compact powder for oily skin, you would need the product to have an oil control characteristic that gives out a matte finish. This means, the compact powder would help control excess oil production and flow on the skin, and brings down the unhealthy greasy shine on the face and would be sweat proof too. Primer should be applied on the skin before you apply makeup, since it helps mattify the skin and the oil control is done well too. Use a makeup brush to brush the face with the powder and let it be. You are now oil free and good to go!
2. Dry Skin
If you are looking to buy Lakme compact powder for dry skin, every single Lakme compact powder review would say never to choose matte finishes since they make the skin look tired, dry and dead. What you need is a cream based powder or translucent powder that brings a very healthy glow to the skin, and doesn't make the skin look flaky. Begin with gently cleansing, toning and moisturizing the skin, and wait for five minutes. Then dab onto the skin a little compact powder, which brings about a healthy, hydrated and a very smooth fresh look, sans the drying touch which you don't want. Even the patchiness on the skin would be gone and there wouldn't be layers of foundation as well, so you are good to go!
[sc:mediad]
3. Sensitive skin
The Lakme 9 to 5 compact powders comes in various shades and tones and can be good for sensitive skin too. But when choosing compact powders, experts always rely on mineral based powders sans the involvement of waxes and oils in them. There shouldn't be fragrance added or preservatives as well, which can play havoc with the skin type. You should also check for non-comodegonic and non acnegenic powders, which are skin friendly products.
Since we Indian girls and women have a large range of skin tones and four skin types primarily to deal with; when choosing any of the Lakme compact powder for wheatish skin, Lakme perfect radiance compact powder shades, Lakme matte compact powder or Lakme compact powder for dusky skin compact powders, one should go by the rules for a flawless look to come through!