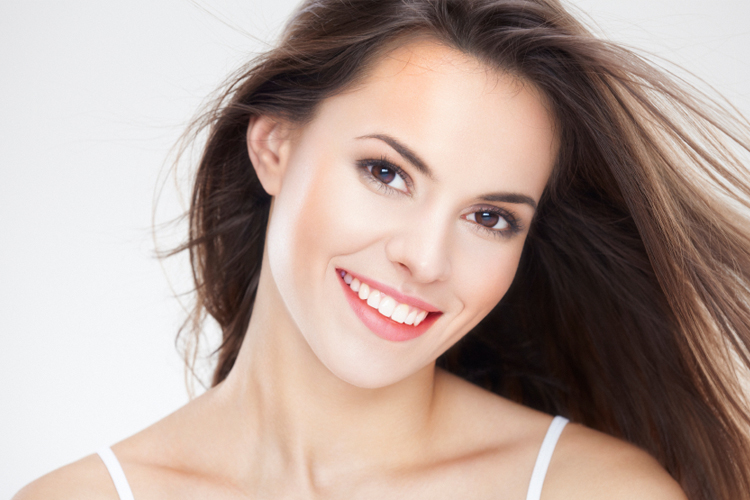 We have all heard of blackheads on our noses, but did you know that many women also face the problem of blackheads around lips? Blackheads are a common occurrence and even though they mostly occur in and around your nose, a lot of us may have them on the lining of our lips too. Before we go into how to remove blackheads around lips, let's start with the basics.
What Are Blackheads And What Causes Blackheads Around Lips?
Blackheads are enlarged pores which get accumulated with dirt, dust and other things from the environment. The more you neglect them, the more they deepen. So, once this entire gunk in the pore is exposed to air, it oxidizes and turns black. Thus, they are called blackheads. Blackheads might also start appearing on your skin when there is an increase in the production of oil in your skin or when you do not exfoliate your skin enough.
Two common misconceptions that most people have about blackheads around lips are that blackheads leave scars and hence they should be removed immediately (THEY DO NOT LEAVE SCARS!) and you should forcefully remove them from your skin (WORST DECISION EVER!). Yes, blackheads do not need to be present in your skin, but you will need a gentle procedure to remove and banish them once and for all. In this article we will talk about how to gently remove blackheads around lips without causing damage to your skin.
How To Remove Blackheads Around Lips?
Like we mentioned before, an increase in the production of oil around your lips are generally why you might get those sneaky blackheads. Also, the area around your lips is full of glands, which makes them an easier target for blackheads.
[Also Read: Large Pores On Skin]
If you have been using very thick lip glosses and lipsticks (these are mostly oil based), it will also hasten the process of forming blackheads.
[sc:mediad]
Look Out For Non-Oil Based Lipsticks: Be wary of lipsticks which are very oily. Also, look out for lipsticks which say non-comedogenic, that means lipsticks which are non-blackheads forming.
Exfoliation Is The Key: If you are a regular user of all kinds of lipsticks, make sure that you regularly exfoliate the skin around lips and lips too to prevent the buildup of dust and dirt. Exfoliation not only makes your lips look plump and great, but also prevents blackheads to a large extent.
Do Not Force Them, Instead Use Acne Medication: Blackheads are nothing but a form of acne. So if you want to remove these from your skin without damaging your skin, then you should go for acne medicines. Specifically, go for acne medication that has tretinoin, or salicylic acid. These are gentle on the skin and will help to break down the keratin that has built up in the pores around your lips. Regular use will help you to remove the blackheads. One product that is easily available is Neutrogena Blackhead Eliminating daily scrub. This one works wonders on skin with blackheads. But if your blackhead problem is pretty deep, then you might have to visit the dermatologist for acne medication.

Diy Lip Care To Prevent Blackheads:
Now that you know the three steps to prevent blackheads, here are some DIY ideas to keep your lips plump and happy:
Always use a gentle cleanser to clean your lips (before sleeping)
To prevent oily skin around your lips, take an oil-free toner and dab the area near your lips
Apply a light, oil-free moisturizer on your lips before bed. Heavier creams will make your lips prone to blackhead formations
If you have oily skin, keep blotting papers handy and keep dabbing the excess oil around your lips.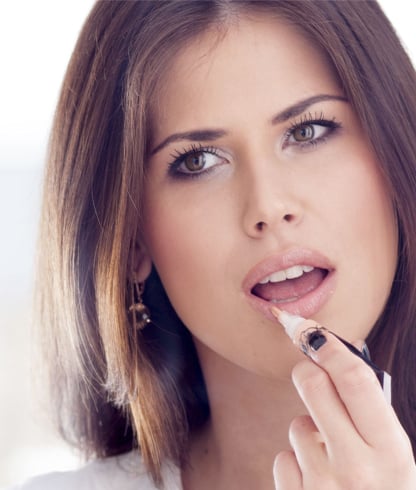 The key to getting rid of stubborn blackheads is to find out what is causing them in the first place. Keep your lips squeaky clean to prevent blackheads from forming.
Images Source: pinterest