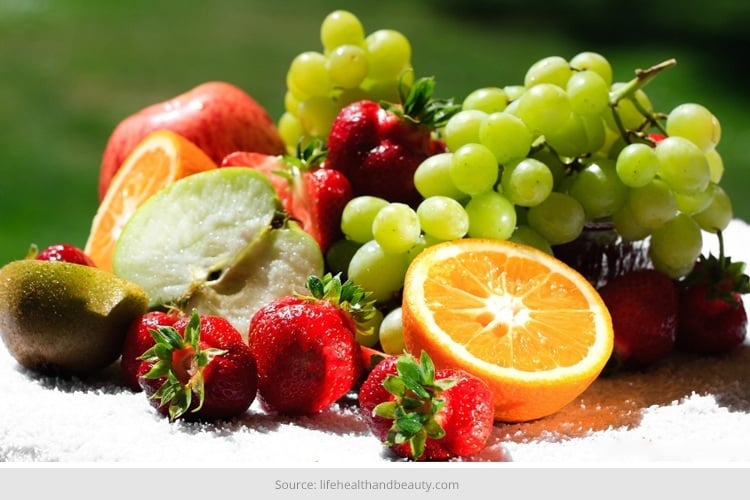 The way we take care of our bodies, the amount of exercising we do, and the best nourishment we give to ourselves, is applaud worthy. Keeping that in mind, we also need to have the right care given for our skin, because our skin tells the world a lot about our health and hygiene. Today we will make it easier for you to care for your skin and nourish it too. Here are a couple of fruits that would teach you why they should be consumed or used as a face pack to help keep the skin nourished and fit. Learn more from this mini guide on how to nourish skin.
[Also Read: Fruit-Infused Water For Glowing Skin]
Five Fruits That Gives You The Ultimate Skin Nourish Treatment
There are five major fruits from the rainbow chart that show us how to nourish skin. Check the list below and follow the guidance. Your skin needs help and these are ways on how to nourish skin, with these five easy to find fruits.
An Apple A Day
Yes, apples can help your skin with plenty of nourishment since they have fruit acids in them which can help with gentle touches and plenty of nourishment. With fruit acids found in apples, the skin stays firm and healthy, and very youthful too. apples are known to help renew skin cells as well and doesn't damage the upper layers of the skin too. your internals would also be kept clean since there is a high amount of fibre in the fruit which cleans the intestine an the digestive tract. Refer to our earlier posts on apple skin nourish treatment.
Plenty Of Nutrition Through Avocados
Very nutritious and a superfood in its own rights, avocados have healthy fats in it when used as a paste and applied on the face, very beneficial for the body. The presence of biotin in avocados helps with cell renewing and growth too, which is why healthy glowing skin comes through. Also the presence of vitamin E in avocados can help protect the skin, lubricate and help maintain the pH levels of the skin too.
Go Bananas
Consume or use it as a face pack, the levels of potassium in bananas can help hydrate and moisturize the skin. You can paste a large ripe banana and apply it on the face for ten minutes each day, which brings about all the vitamins and potassium the skin needs. This is one of the best ways to firm up the skin and protect the elasticity of the skin and a superb way on knowing how to nourish skin at home as well.
Look At Kiwis For An Answer
With plenty of vitamin C in the fruit, kiwis can help nourish the skin ten times more than what grapefruits or an orange can. The ascorbic acid in the fruit helps ward off the bacteria and the flus too, and keeps the skin along with the immune system strong. To make the skin look fresh and young, you can paste a kiwi and apply it on the face. Keep it for ten minutes and then wash it off with cold water. Do this thrice a week for supple and soft skin to flaunt.
[sc:mediad]
Indulge In Citrus Touches
Citrus fruits are a blessing to beauty regimens, since they are known to be natures natural bleaches. Lemons and grapefruit when juiced can be used as a safe skin lightening system, and they also help in removing dead skin cells, acne and pimple marks, blemishes and age spots, and uneven skin tones too. the juice also helps break down dirt and grime, and unclogs pores as well.
Do refer to our previous posts on the importance of fruits that whiten skin and why should you nourish skin too. In addition to that, we would want you to also care for your skin by keeping your internals clean, so you are advised to juice up these fruits and have them with the pulp sans sugar, or simply add them as embellishments to your salads and meals.