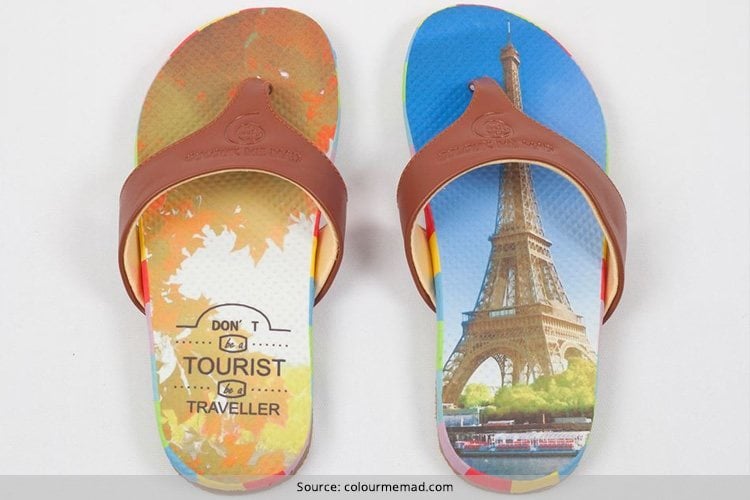 Summer is life at its best!!! The long walks, the bright sun streaming through cloudless skies, the slight breeze drying the teeny tiny droplets of sweat, the endless strolls, all just add to the feel-good feeling.
[Also Read: How To Wear Flats: 11 Ways Go Fantastically Flat]
We women, also define summers as the season of colors and this year let us introduce you to the Mumbai based startup 'Colour Me Mad' cofounded by Trishla and Rajeev Surana who are bringing forth the most innovative and colorful flip flops to blithe and bounce about in.
We have defined the following theme based occasions to sport these quirky, merry foot wears:
Bachelorette Parties
Lighten up the ambiance, loosen yourself up and feel at ease in the 'Bride' themed flip flops. The design and the different pattern on each of the pair, is an insanely fun thought at display. Quirk it up more by making use of their customization option by getting messages like 'Raising hell before wedding bells' or 'A night you will never remember' etc. displayed on the strap or on the footwear.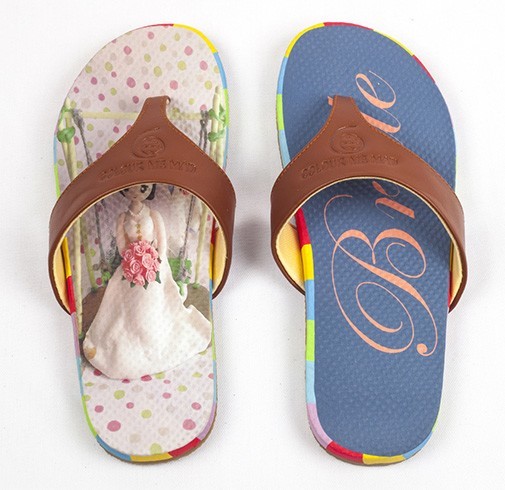 Beach Parties
Hit the beach and tap your feet to the beats of the waves in these teasing beachy flip-flops. Pamper and chill those tiring feet in a pair of these breathable design elements and drive the party crazy. In the floral or pleasant beach outfits, spin to the rocking beats by guiding your feet into this edgy and flirty footwear that will get every guy's rapt attention. Customize it with something like 'high tides, good vibes' or 'Splash splash, it's a beach bash' etc. that will add glimmer to the event.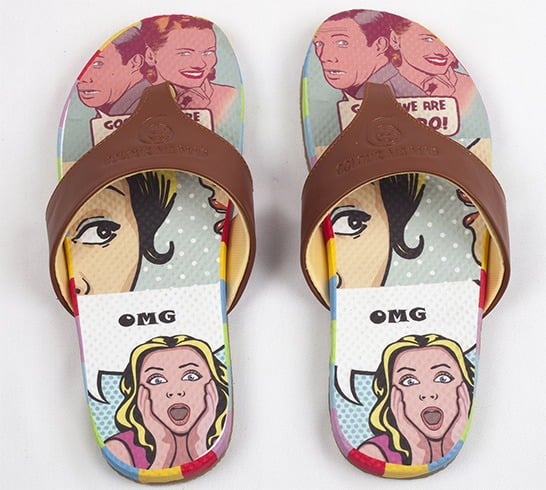 [sc:mediad]
Pajama Parties
Walk around during the sweet, delightful slumber parties clicking the pampered feet in a pair of colorful girly flip flops. Take a nice long stroll with your friends sharing those secrets, gossiping about everyone and everything, and while you are at it make sure you sprint in the right comfortable footwear, while you laugh away your time.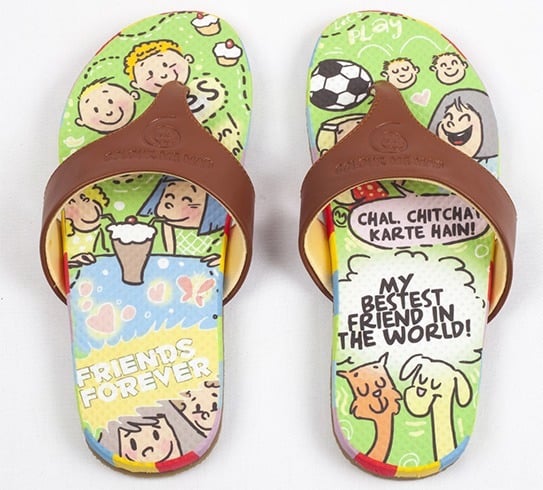 Colour Me Mad have impressed us with their creative and fun filled collection and definitely gained 3000 likes on Facebook. This has got them to launch a contest to get the Facebook fans to share interesting texts that they would like to put up on the strap of the flip flops. The 3 best text senders would be rewarded with flip flops having their messages on the strap and the contest is open till 30th April.
Waste no more time and take part in this fun filled contest and wiggle the ideas out of your mind and onto the straps.
Now is the time, play with colors on your feet with bizarre creations and feel awed with the comfort.