Treat your feet with this season's most comfortable trend, Flats. Whether you want to wear it to inject some practical glamour, sport a luxe trend or simply coz you are in a "no heel" mood, flats can perfectly compliment any outfit without sacrificing on style quotient. Recreate fashion with luxe ballet, sporty trainers, casual loafers or chic boots, flats can pump up your fashion quotient quick and easy provided you team them right. Wondering how to wear flats and yet flaunt the aura of grace, read on.
11 Flats Fashion Tips From The Experts
Recreate flats fashion with luxe ballet, sporty trainers, casual loafers or chic boots. Flats can pump up your fashion quotient quick and easy provided you team them right. Let us be your fashion guide:
1. Flatly Dressed
Team up your dress be it an LBD (Little Black Dress), skater, asymmetrical or a maxi dress with flats. Flat shoes fashion may not include any floaters. One can wear sandals of any kind with a dress. If the dress is a maxi one, wear flat shoes covering the sole like ballet, loafers etc, however, flats above-the-ankle won't work for maxi dresses especially sneakers or loafers. Gladiators above the ankle would however look beautiful with your summer maxi.
Do not wear laced shoes with laced dresses try the opposite, i.e. laced shoe with a plain dress and plain shoe with a laced dress. Pumps look good with short dresses too!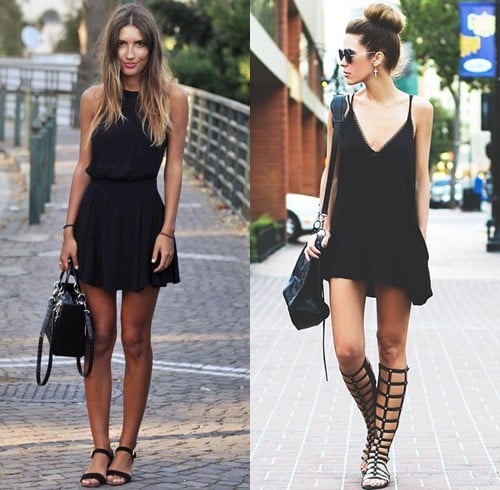 2. Pants, Part One
Trousers if rolled up wore with a shirt or tight fitting high waist rolled up jeans with a crop top looks amazing with flats, fashion reconstructed when compared to heels. One can try out funky sneakers or pumps or loafers. If your top is flowy or of a more soft design, wear ballerinas or laced up flats shoes. Fashion tip for a biker chic look, team your ripped jeans with a racer back and a shrug and wear it with gladiators or black motorcycle boots above the ankle.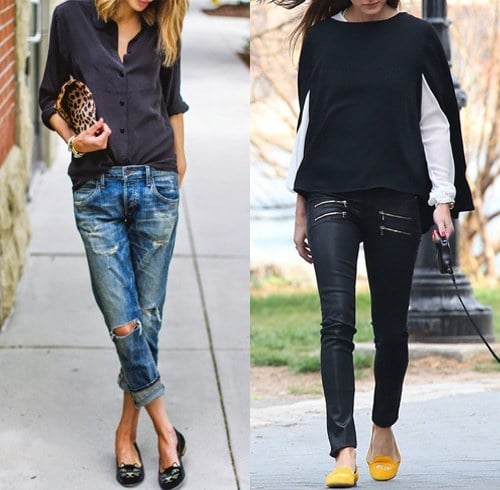 3. Pants, Part Two
Skinny jeans and sneakers or loafers or knee high boots look good together. A floral sneaker would look good with jeans and your light summer shirt and brighten your day. You can also wear it with well fitted ankle length trousers. Loafers complement trousers best, go for sneakers for a fun look because loafers add a more formal look to the attire. Flip flops, ketos also look good with jeans and can be worn with fancy tops. Loafers look better with shirts and tees as compared to flowing tops which are more feminine in look.
[Also Read: Flats for Brides who are not sure about Heels]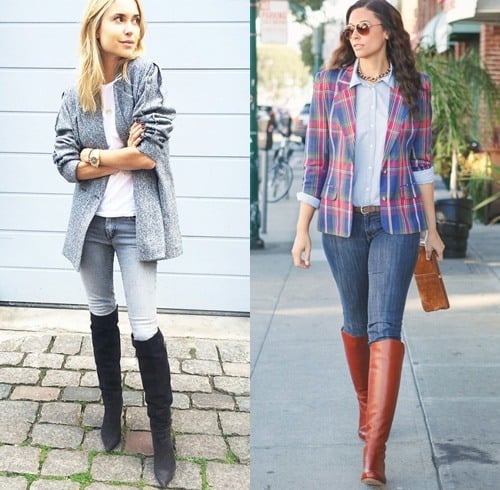 4. Pants, Part Three
Team up sneakers or loafers with wide long trousers or bell bottoms. Wide bottomed jeans also look good with flats- sneakers or loafers or sandals or ketos.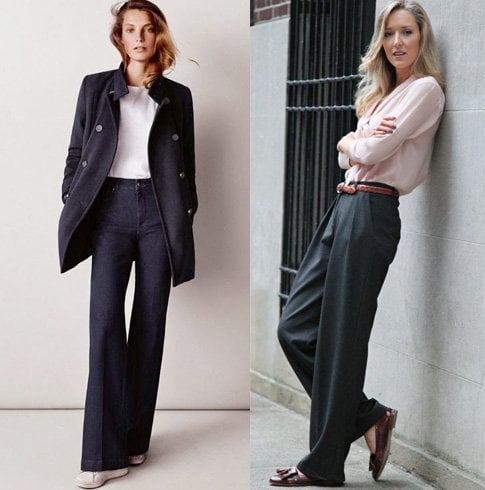 5. Capris And Shorts (Part Four)
Sneakers look extremely sexy and cool with shorts, especially denim shorts. Shorts or hot pants can also be teamed with gladiator flaps and flip flops (for a casual look). Capris look good with sneakers but even better with loafers.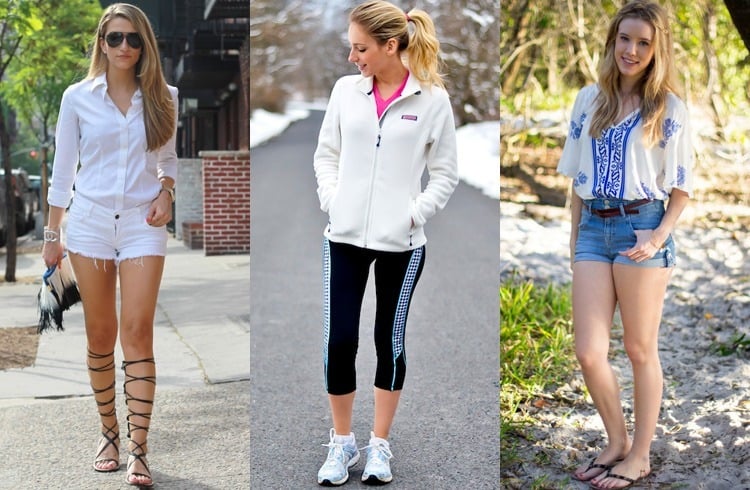 6. Kurti and Jutti
This is one combination to die for. Team up your kurti with jeans or churidar and wear a jutti. You can wear nagrai or kolapuri shoes or sandals as per your attire. It will look bright and accessorise your ensemble too.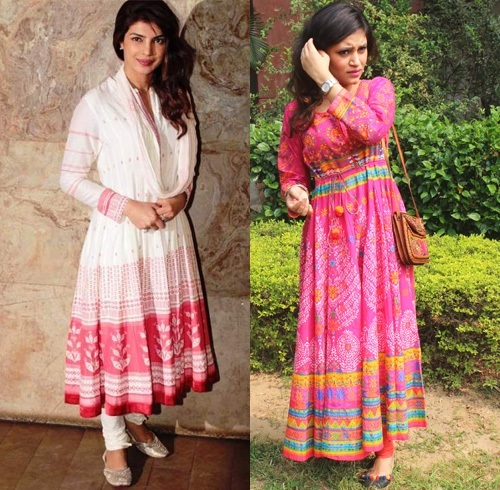 7. Short Skirts
No matter what the length, you can team up flats with skirts. For short or miniskirts, people can wear all kinds of flats, knee length motorcycle, hum boots, loafers would look amazing with A-cut skirts while gladiators, ballerina flats and lacy flats would look good with flowing short skirts.
[Also Read: How To Wear Lace Up Flats]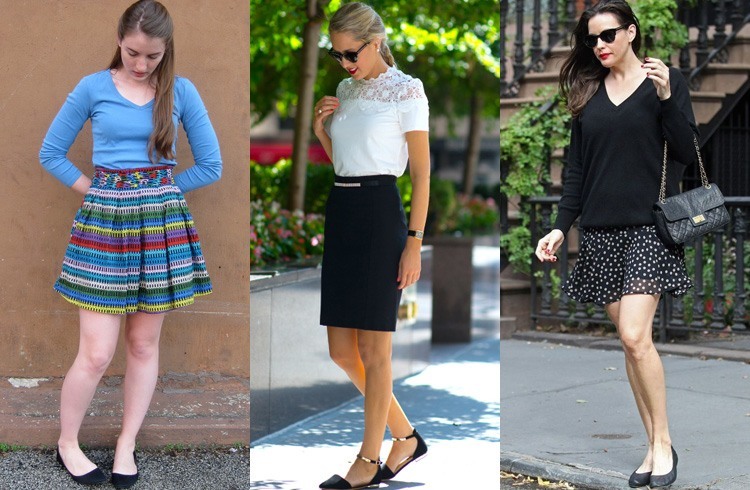 8. Mid-length Skirts
Mid length skirts look good with above-ankle flats or knee-length boots. Pumps, hum boots, laced up boots all formally complement mid length skirts, while gladiators, motorcycle boots and sneakers give a casual look.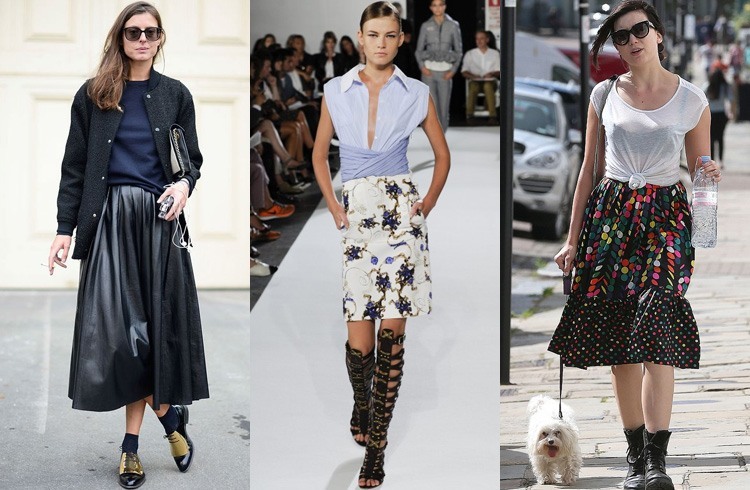 [sc:mediad]
9. Long Skirts
Long skirts with slits look good with knee high or thigh high boots, giving it a high fashion look. Tight fitted formal long skirts would look good with loafers and sneakers would give them a fun look. Gladiators will also look great with long skirts.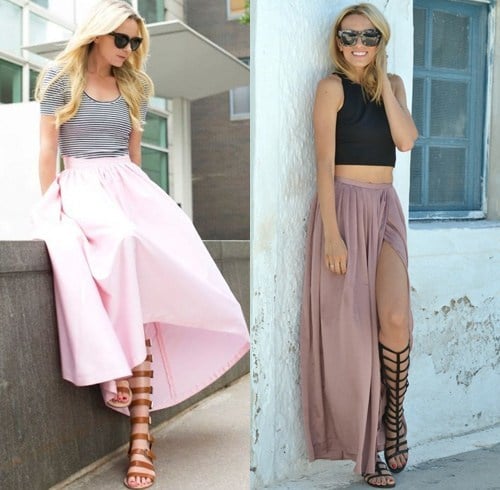 10. Midi And Mini Dress
Wear flat peep toes with such a dress or gladiators and you a good to go! Sneakers also make for a quirky look. A mini dress would look amazing with knee or thigh length flat boots, be it simple or laced up boots. If you are a rock chic with a devil-may-care attitude, try wearing a short dress with sneakers and if you can carry it well you will emerge looking a million bucks!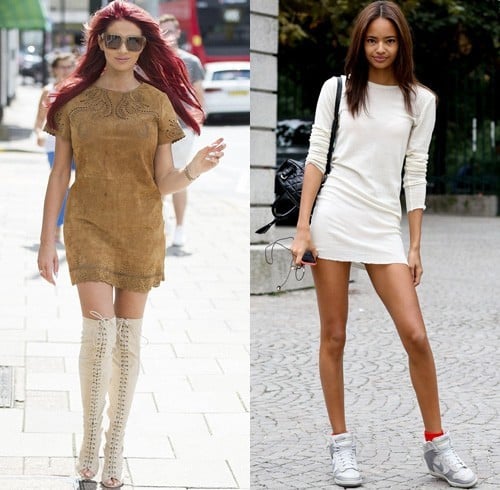 11. Palazzo Pants
Palazzos look good with certain kinds of flats- pumps which cover only a bit of the front part of your foot or flip flops or gladiators. You can also wear short palazzos with these shoes as well as peep toes.
You need not pain your hips anymore and trip on those satanic heels! Go give your feet a treat with comforting flats and look amazing all at the same time! Try it out and think of more ways you can turn heads wearing flats and ace them. Comfort and health comes way before fashion, do not let any fashion stereotype tell you otherwise.