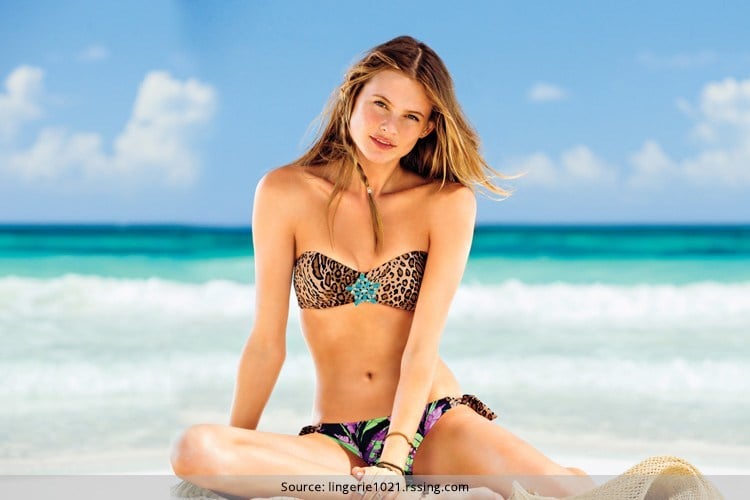 Heading off to the pool parties or maybe a lazy evening at the beach? Good choice girls! Apart from the abundance of vitamin D you would be receiving, you also get a chance to flaunt your chic fashion statement wearing bikini styles so trendy that the onlookers may just miss their surfing beach games.
[Also Read: Bollywood Actresses Who Can Rock A Saree And A Bikini With Equal Grace!]
The bikini styles shown here are for all body shapes and sizes, because everyone is beautifully shaped in their own ways and hence the bikini styles aren't for the slim, reed thin damsels alone.
What To Wear With Bikini Tops
Take a look at the bikini tops and what to wear with it with a close eye, and you just may be the diva making a statement the others would soon follow!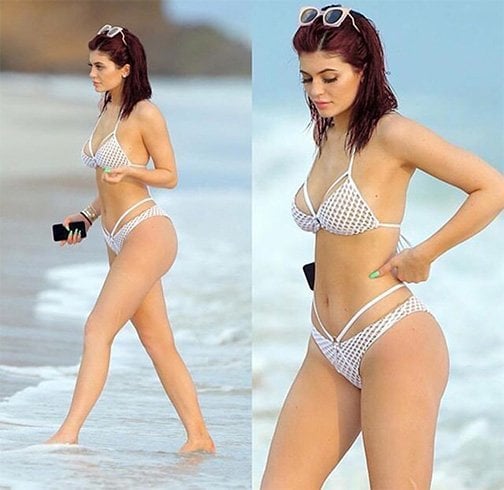 The Best Of Bikini Styles Shown
1. The VS Swim 2015 Lookbook
From the house of Victorias Secret, here is a peppy colorful bikini set which can be worn this summer. Prints are in and that is why VS flaunts their models wearing Desi and Aztec printed bikinis.
2. Jute Bikinis
As a fabric we never would have imagined wearing bikinis made from jute, but when the same is treated and has undergone softening processes, the fabric turns out wonderful as a bikini set.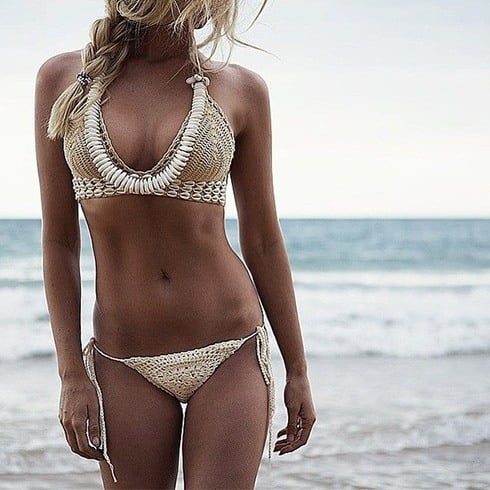 3. Palm Bikinis
Emulating the mood and the ambience around, palm bikinis speak or scream of the summer fun and the shady like nature of the breezy sea atmosphere around, putting you into a different mood altogether.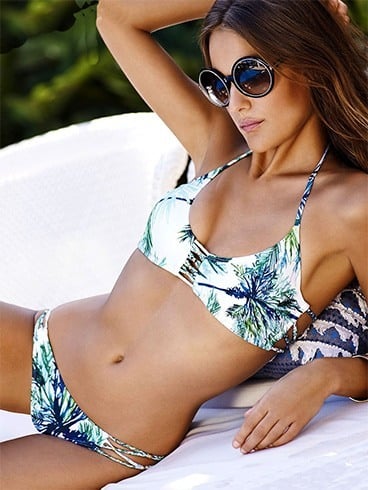 4. Peplum Loli Bikinis
For a snazzy yet stylish bikini style to flaunt, consider wearing the peplum loli styled bikini in an all white number.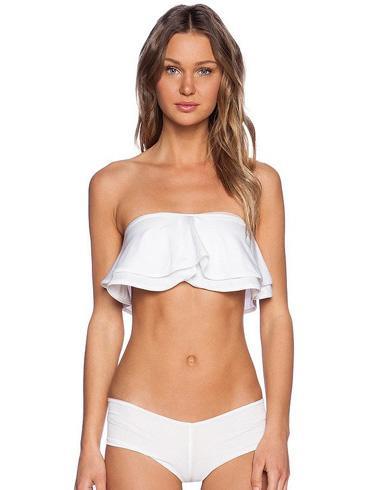 5. Seafolly Sporty Palm Print Bikini
Celebrity Gigi Hadid , whilst enjoying a day at the beach with family and friends was spotted by the media wearing a Seafolly sporty palm print bikini- quite sporty we say!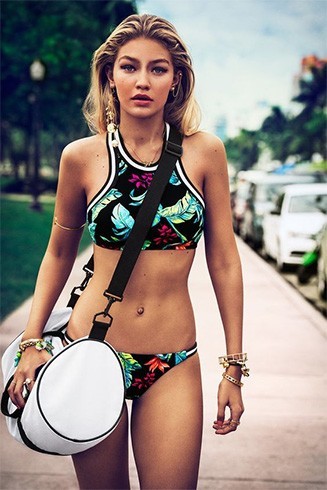 6. The Hypnotic Bikini 
One of the sexiest bikini sets we have noticed and seen so far, and thanks to the international Agua Bendita Summer collection name we have heard off, the Hypnotic Bikini is a haute trend amongst PYTs in the west.
[Also Read: Top Bikinis for Different Body Shapes]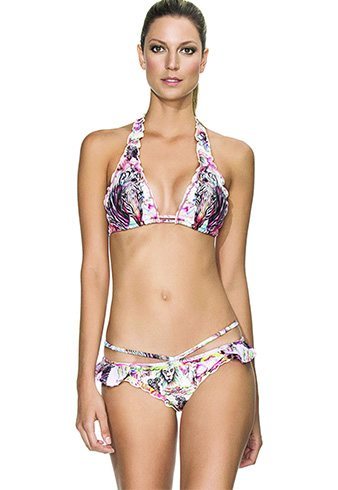 7. The Venus Ombre Bikini
The Venus Ombre bikini is for the girl that loves to be a little more than just the sensual lass on the beach. What we love about the color play here is the soothing cool tones that greets the eyes and of course the bandeau top with a modest bottom.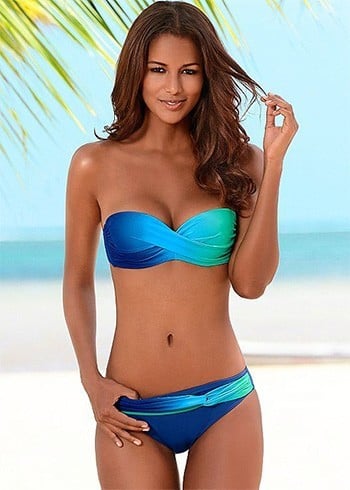 8. Cut Fun Swimsuits For The Plus Sized Beauties
We did mention that everyone needs to look stylish whilst having fun at the beach, and they should also know how to wear bikini too; irrespective of the curves on you, here are three hot ways to wear your bikini with those plus sized dimensions!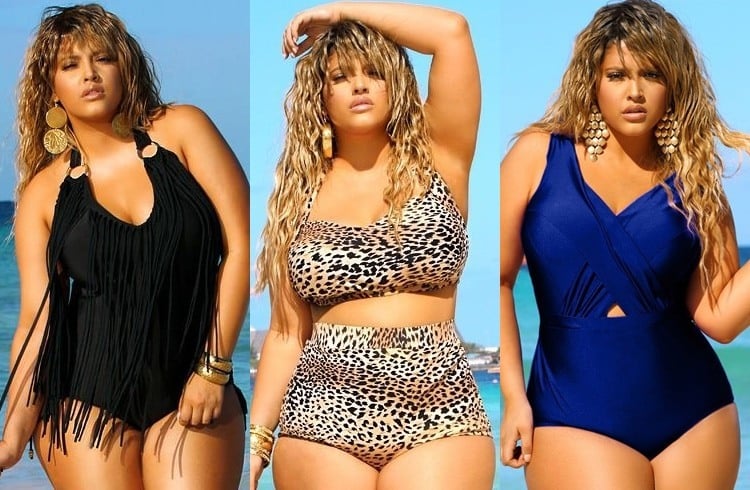 9. Laura Wells For Swimsuits
We love the concept of the photoshoot done for Laura Wells for Swimsuits. With waist sizes large, bust lines big and the curves a plenty, bikinis in pop of colors are what makes the curby lass gorgeous!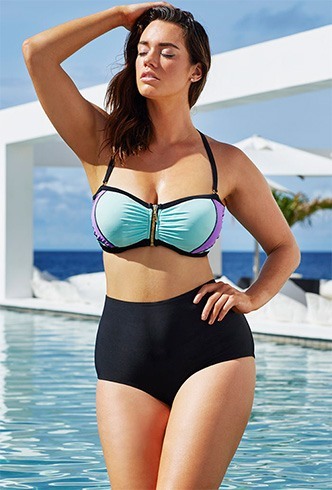 10. Chevron Bra Bikini
The Chevron Bra Bikini is perfect for women with large hips, because the lines that run criss cross helps create an illusion of perfect curves and contours.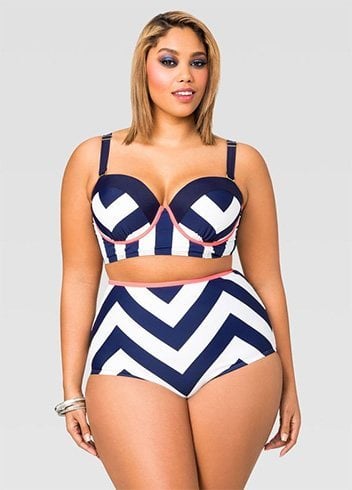 11. Plus Black Crochet Flounce Bikini Top
When there's black, there's no turning back and that is exactly what the 'Plus Black Crochet Flounce Bikini Top' talks about- with regard to style and pizzazz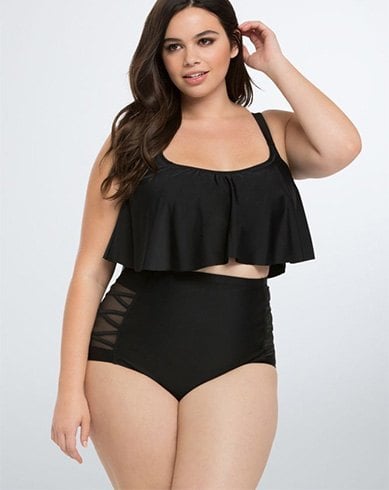 [sc:mediad]
12. Aztec Printed Bikinis
Would it not be awesome to flaunt a little of the Aztec domains and culture in your beachy parties? If the answer is a positive one, you could make a cultural statement wearing an Aztec printed bikini suit!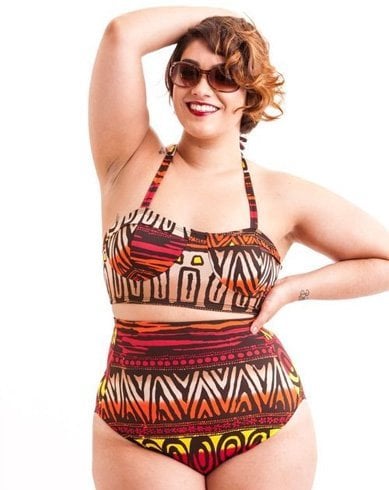 13. Plus Size Zebra Fluoro Halter Twist Front Bikini
Perfect for the body shape that isn't too big or too petite, but just average- the Plus Size Zebra Fluoro Halter Twist Front Bikini is a colorful combination of cool and warm colors, which soothes the eyes!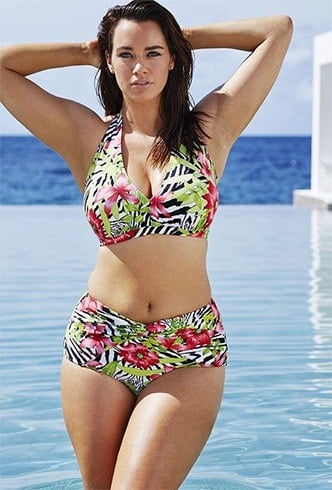 14. Cutout Bikinis
For all body shapes and sizes, the cutout bikinis in self-colors such as black, white, grays or browns can be a good option to wear!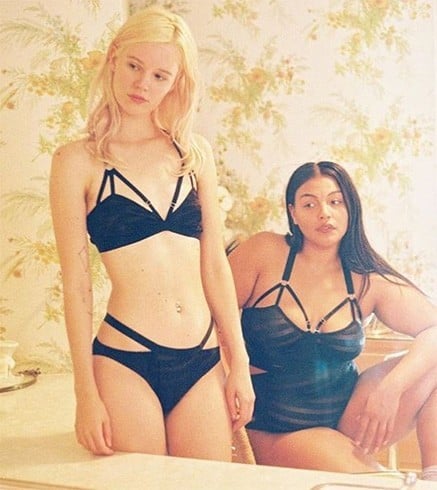 15. Wrap Underwire High Waist Bikini
The Wrap Underwire High Waist Bikini in vibrant green speaks plenty of the summerish mood and the gorgeous personality of the wearer, isn't it?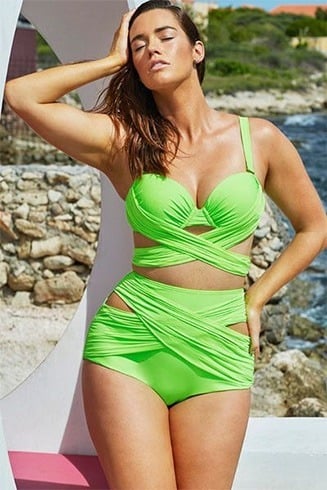 The next time though, watch this space to know more about how to wear a sarong on bikini. You could also refer to our post on sarongs, which shows you how to make a fashion statement in them too!
Images Source: instagram.com