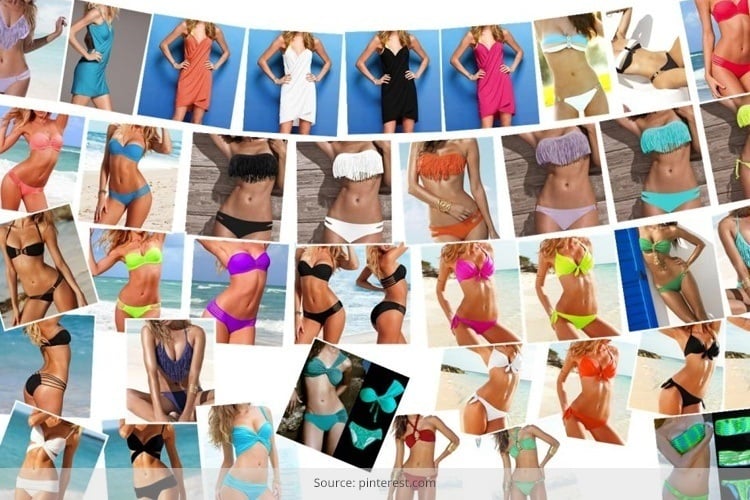 Ahoy! The summer is in full swing in countries like Australia and India. After enjoying the winter holidays in style, it's now time to think about the beach looms, which can slash your body fears, thereby creating a go-girl attitude making you the sweetest and sexiest swimwear.
In our previous edition, we had highlighted some of the iconic bikini moments. This edition highlights on the different types of bikinis available in the market, designed as per various body shapes.
Fashion changes with every sunrise. While beach wears like monokini and tankini can go in and out of fashion, but bikini has always got a strong place when it comes to fashion. It's a great investment, which can last you at least a couple of summers. So, you should be careful enough in purchasing a suitable beachwear.
Here are some of the top picks, which can help you flatter your figure within a convenient investment.
For Hourglass Figure
Ladies featuring hourglass body structure can pull off any kind of style. However, they need to be careful of 'mix & match', as a mix-matched swimsuit can ruin the look of even a well-proportioned body. Here're a few collections, which go well for this kind of body shape.
For Triangle Body Shape
This kind of figure is well-balanced when it comes to style and emphasized the upper half, by streamlining the bottom part. Halter style bikinis work well for ladies having such kind of figure. The halter shape flatters the shape, by creating more curves on the upper half. It can go well with shorts even . Here're a few halter designs.
[sc:mediad]
For Inverted Triangle Body Shape
Ladies with such kind of figure require extra support on top and designs with tiny triangle tops, bandeaus and ultra thin fabrics do not fit such body structures. The outfit should able to draw more attention to the bottom half, thereby balancing the top.
For Rectangular Body Shape
Ladies with such kind of figure sometimes look boyish, so they should adorn such bikinis, which feature ties and ruffles, which help create extra curves on the wearer's body.
You can always look go online and can take expert's advice, if you're still unsure about the style. There are numerous sites, which can guide you through in picking up an appropriate beachwear, so that you can enjoy your beach time in style.