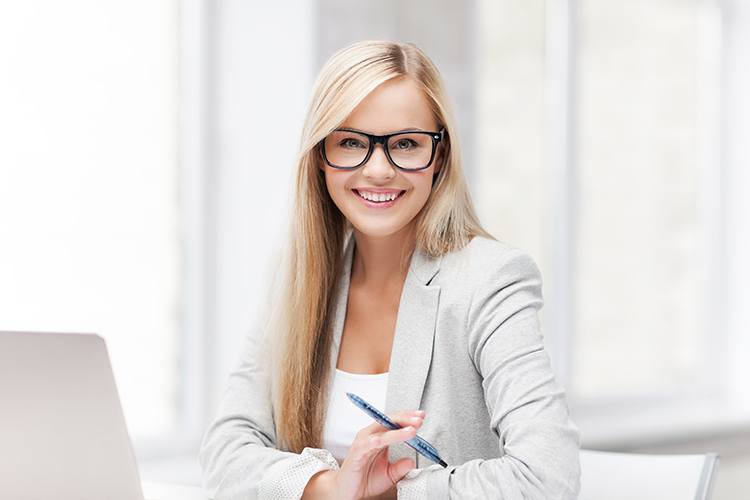 Leap from cubicle warrior to corner-suite exec with can't-lose looks.
As we have now already been discussing on corporate fashion this week and have so far covered corporate outfits, handbags, footwear and tips to save you from corporate fashion blunders, we thought of even adding this piece to make it a complete weekly edition on corporate fashion.
One challenge that every professional woman faces is choosing the right make-up for workplace. While corporate outfits go a long way in enabling you with a lasting impression, you should not however forget to focus on your make-up. After all nothing spells well-groomed better than a perfectly done make-up with nude glossy lips and impeccable eyes.
[Also Read: Best Makeup Wipes]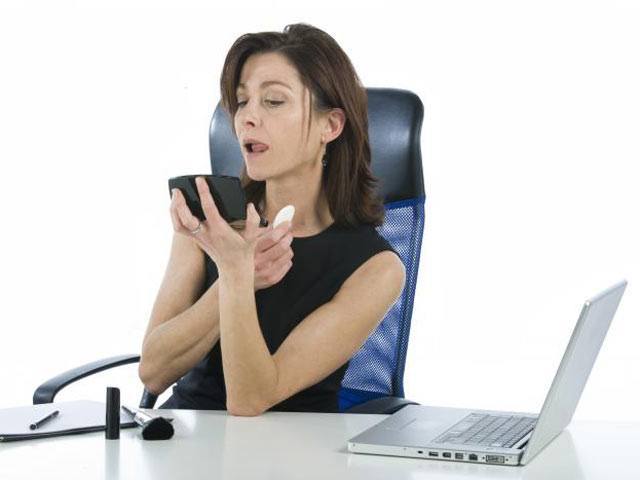 Looking professionally fashionable is incredibly important these days. You are not only enhancing your personality, but also leaving a strong impression about your position and brand on clients. It is also one of the tried and tested marketing strategies, which has never gone wrong till date.
Corporate make-up always follows a certain trend that is different from the usual make-up you wear while stepping out. While vibrant eye shadows and luscious lips can certainly rule the party scene, make-up for office on the other hand has to be neat and hassle-free and fresh.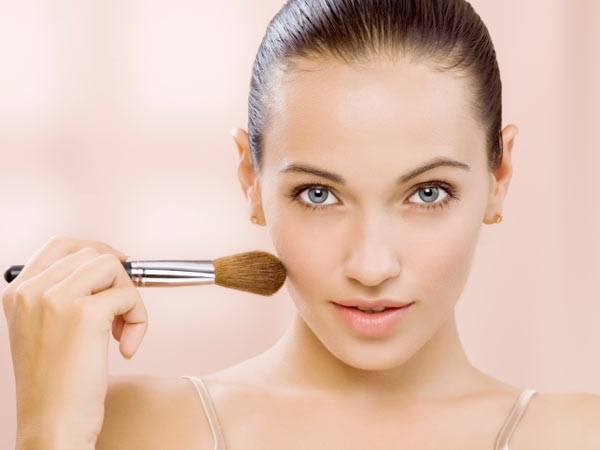 Putting your best face forward at work can be tricky. The lipstick that looks sexy in the bathroom mirror and the eyeshadow that dazzles in the rear glass on your way to office may appear cranky under fluorescent lights.
So, it is very much essential to keep your make-up natural and light at workplace. You should always carry a mirror or compact to keep a check, as make-up can change during the long working hours.
Home Work
Always remember make-up always looks great on fresh and hydrated skin. In clumsy light at office, your face may need more touch-up. So always start with a good moisturizer to run smoothly make-up over the skin. Always start your morning with a de-puff with an under-eye gel. Do not forget to see your face in natural light only to make sure everything is properly blended.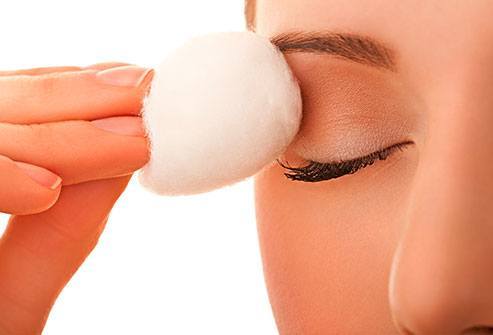 For corporate chic look that sparkles like a 3-D PowerPoint slide picture, you should create a monochromatic face.
A tinted moisturizer along-with a bright concealer will warm skin tone under harsh corporate lights. You can go for nude blush, lip stain, and mascara. Fake eyelashes, chunky mascara, shiny lip gloss and overly done shimmer or frost should be permanently banned from the boardroom.
We give you 6 hot tips to wear your makeup to workplace and also to learn how to rock the au natural look.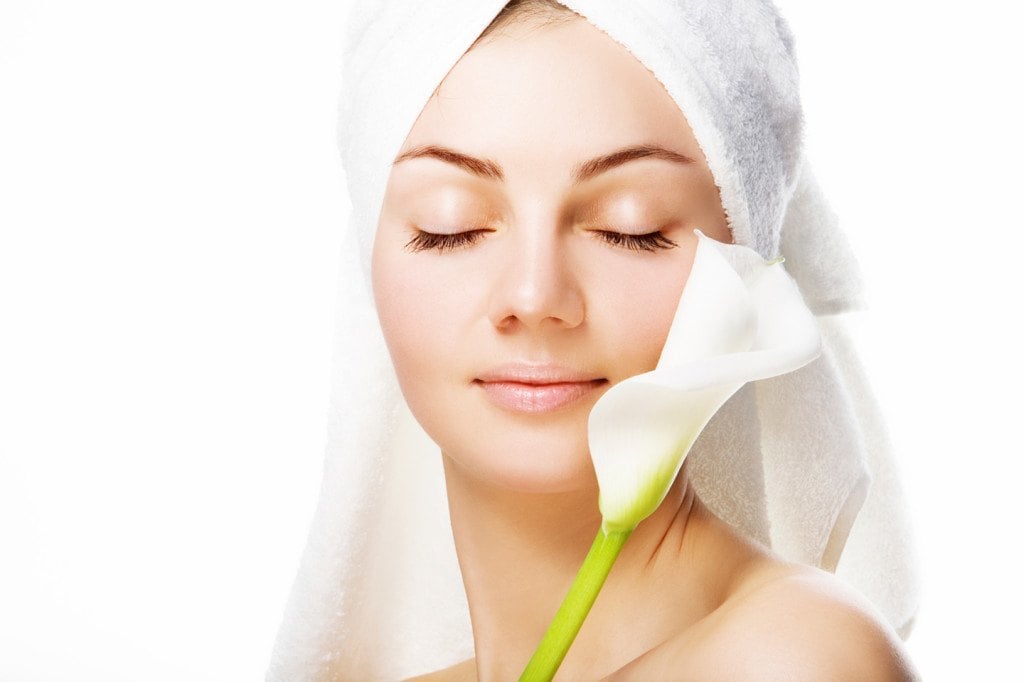 Always Start With A Clean Face
First of all scrub and then go for moisturizer, especially for your mug, as these are the places you may want to focus on. Pick a brand in moisturizer that will adhere to the foundation you're going to apply. Always try using dry make-up rather than liquid make-up to retain that au natural look.
[sc:mediad]
Applying Foundation
Applying foundation is always tricky and may horribly go wrong if you do not pick-up a matching shade. With a sponge, apply the foundation that almost matches your skin tone. Focus on the lip areas and eyes and not to mention wrinkles, if any, as they usually tend to attach with foundation, leaving you look older than you actually are.
Eye Make-up
Go for eye-liner which can make your eyes look bigger and popped. Follow the lines of your eyes, paint within them without wavering. Just avoid smoky eyes, they do not have any place at workplace. And if you're willing to add a tint of eye shadow then go for conservative color. Neutral tones are anyway suggested for office.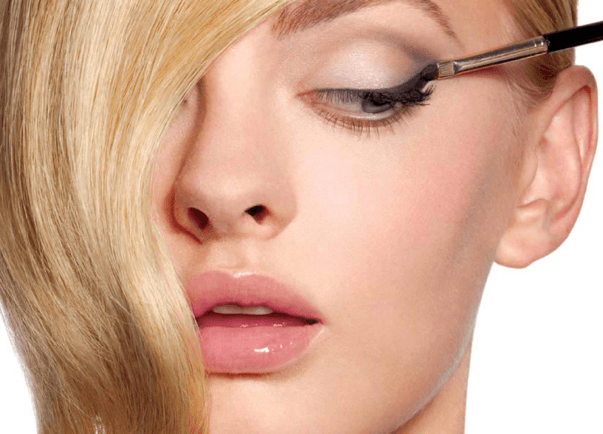 Mascara
Sometimes you can narrow down the eye liner and put on mascara to create dramatic effect yet retaining the freshness on your face. But do not over do it.
For shadows, you can go for MAC Ricepaper, Satin Taupe, Smoke and Diamonds, Woodwinked, Bronze, Arena, Shroom, Benefit Nice Melons, or ELF's Mineral Shadow in Natural.
And for eye liners, Bobbi Brown Gel in Graphite Shimmer, MAC Fluidline in Rich Ground, Urban Decay in Corrupt and Bourbon are good options.
Putting On Blush
You're surely not going to show up pale. A bit of blush on cheeks can surely give your face a healthy glow.
Use something sheer in which color can be recreated. By this you can avoid any early morning blush disasters. Benefit's Sugarbomb is a very good option, followed by MAC Margin and Benefit Posie Tint.
Tinted lip gloss
Next to eyes, lips are the most essential areas to apply make-up. You actually get more freedom to express yourself here than you can play with your eyes.
Lipsticks that you can wear to office – MAC Crème Cup, Shy Girl, Blankety, Bobbi Brown Peony, NYX Pumpkin Pie and Tea Rose
And in lipgloss – MAC 2N, 3N, C Thru, Underage and Love Nectar
Now how to keep your make-up fresh all day long, without visiting ladies' room frequently. Here are some tips. Continue reading!
Make The Lip Color Stay
Fill your lips with the lip liner first. Then use the lip color to make it likely to stay all day. Try going for long-stay lip colors and pencil.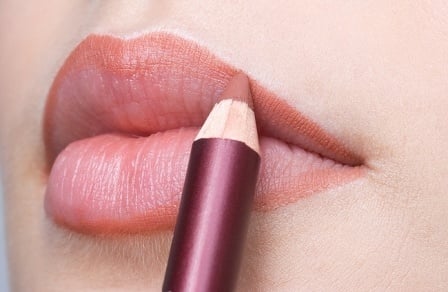 Keep it fresh
Always use a compact for touch-up. You do not have to touch-up every now and then, only once during a day is enough. The same thing you can do it for your lips too after meal and coffee breaks.
2-minute Make-up fix
If you are running late and need a quick make-up touch up then just reapply lipstick, as it is one of the best ways to make your face look fresh.
Avoid Panda Eyes
Always make sure that your eye make-up doesn't get smudged up. Go for waterproof kohl and always apply compact around the eyes to avoid smudging.
Avoid Red Luscious Lips
Red lips are a strict no-no for corporate look.
Perfect Method
It is always suggested to begin with a moisturizer followed by a long-stay sweat-proof sunscreen. Then you can go for compact. Always try putting minimal make-up on your eyes.
Last But Not The Least
A bad hair-do can spoil your entire effort. Untidy hair can instantly alter your look, so take special care of your hair styling. You do not have to always let your hair loose to get a smart look. A pony or sometimes pleats can also work.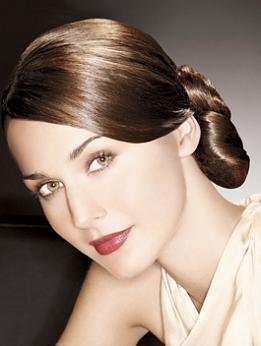 Here's a video on how to get a polished look for office. Have a look!
Images Source: pinterest.com