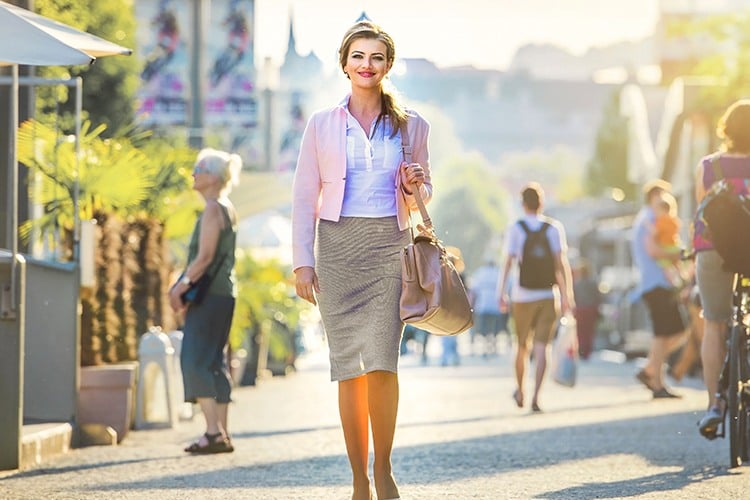 With bosses being addressed by their first names to dress codes being relaxed, the corporate culture has changed drastically over the years. Although everything has become serene, it doesn't mean dress code should be taken for granted; be it blundering your weekend getaway with friends to your casual Friday at work, or not giving importance to your formal wear – only because your office dress code has now transformed into causal business attire.
We give you a few test-proven tips for both men and women when not followed can result into serious corporate fashion disasters.
Read on!
For men
Well-Ironed
Always remember to show up at office in well-ironed and stain-free outfits. If you're among those who have hush-hush mornings then better iron your clothes the night before. Fresh and well-ironed outfits always create an impression about your seriousness towards your job and that you're bankable.
Avoid caps
If your workplace permits you to show up in casual outfits on Fridays and Saturdays then that doesn't mean you will show up as any cricket/golf player. Head gears are a must no-no at workplace.
Shine on
A man in known by the shoes he wears – So, always make sure to shine your shoes and let that sheen off your footwear.
Avoid fancy and unethical captions
You're allowed to wear T-shirts on Fridays. But a plain T-shirt is much more impressive than something with fancy quotes/captions. Remember your boss will never appreciate them on your T-shirt. Instead, save your philippic for hang-out with your friends.
Show less skin
Avoid wearing cropped pants to office and rather flaunt your hairy legs in a beach party. If the soaring temperature is annoying you then you can go for linen or cotton trousers. They will not only comfort you but save you from the unethical tag.
Bare foot
We do understand the uneasiness your feet bears during hot summer days. Wearing casual footwear on Fridays does not allow you to wear flip flops and strolling across from one bay to the other. Instead, you can always opt for a pair of nice leather sandals, as they'll give enough space to your feet to breathe, while retaining your professional image.
For women
Get your size right
Well fitted outfits can certainly enhance your personality and give you a smart look at your workplace. Do not even go for body-hugging clothes and baggy clothes can also be a bad taste. You should always strike the balance in making your look perfect.
Focus on hem
These days dresses and skirts are accepted as office wear. You should always make sure that the hemline is conservative enough to give you the courteous image. Do not forget your college days are over and that your responsibility increases more in maintaining the correct dress code.
[sc:mediad]
Can you keep a secret?
You should never allow your colleagues to know what you're wearing underneath. Apart from taking care of your brassier from being visible, you should also make sure that your inner wears are concealed enough when you've worn a sheer top or short-length shirt or even a pair of low waist trousers.
Save your assets for evening
Showing your cleavage is always sexy, but workplace environment appreciates people who are thoroughly buttoned up. So, you should always keep pleasure away from business, letting your colleagues to focus on their jobs instead. Even avoid shirts, which have gaps between the buttons. They can also be a distraction. Always remember that exposing your assets is never appreciated at workplace.
Minimal your make-up
Staying almost nude with your make-up is the key to creating a great impression at office. Smoky eyes and overly done lips will only turn heads for all the wrong reasons. Just try to subtly highlight your eyes and always wear a nude gloss, thereby maintaining a classy and corporate look.
Save your statement-making skyscrapers for the evening
Always focus on what you're going to wear today for your legs. If you're opting for heels then make sure they give you ample comfort and ease. And if you're going for flats then better avoid flats which are over embellished and even flip-flops are a strict no-no for office.
You can visit here to know more about the footwear for your workplace.