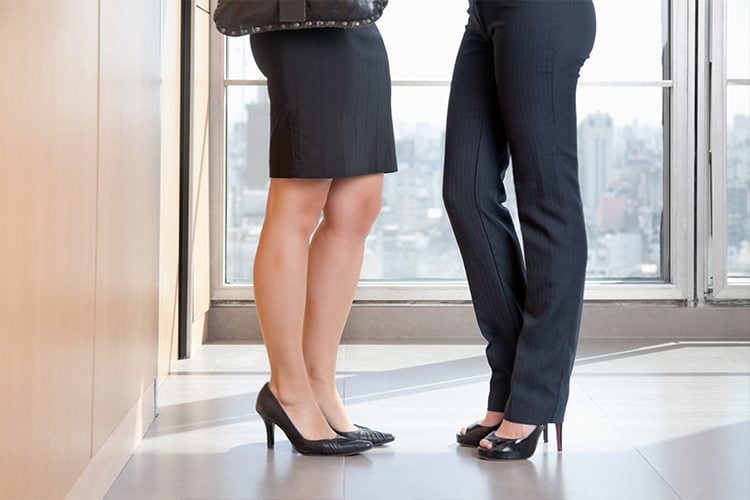 No matter whether you're into software, marketing or medicine, your foot wears are the calling card. Only one glance at the feet and one can easily judge a woman's profession.
There has always been a debated topic when it comes to choosing between heels and flats. Although heels spark an element of glamor and are highly fashionable accessories, we still cannot say that heels rule over flats. This is because flats, on other hand are known for comfort and austerity. Working ladies often get confused, which one to choose – heels or flats for workplace?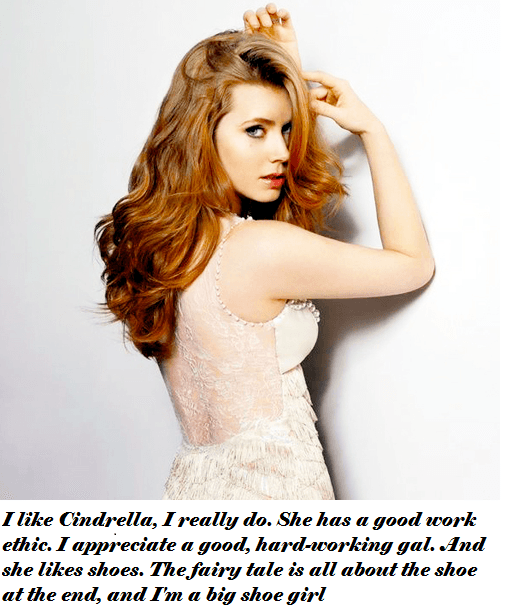 This simple quote by Amy Adams sums it all. It's quite true that the fashion statement that your footwear begets cannot be put forth by any other accessory. It can dramatically alter your look, can let you down or can scale your fashion quotient high enough to tag you as a fashionista. However, the question is still lingering – heels or flats?
[Also Read: How To Wear Flats]
While power heels can undoubtedly give you a towering edge at office, they cannot however, render you the amount of comfort flats are incorporated with. Flats enable you to move with ease, and make you feel comfortable no matter how many times you're required to get up from your seat.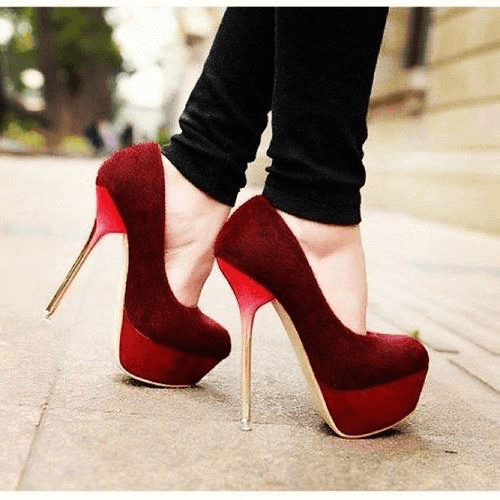 While stilettos with high heels are every woman's wardrobe essential, flats are the must-have comfort every woman needs. While high heels can never go out of fashion, the flats have always made their way into all fashion eras. The impact of soaring heels can never be beaten down in boardrooms, but again the flats have always surprised us time & again through their quirkiness fashion.
[sc:mediad]
Last fall, top most international designers like Marc Jacobs, Alexander Wang, Giorgio Armani, Giambattista Valli made their models catwalk in oxfords and chic flats. Even topnotch footwear labels like Jimmy Choo, Christian Louboutin and Manolo Blahnik always launch a range of ballet flats and brogues every year.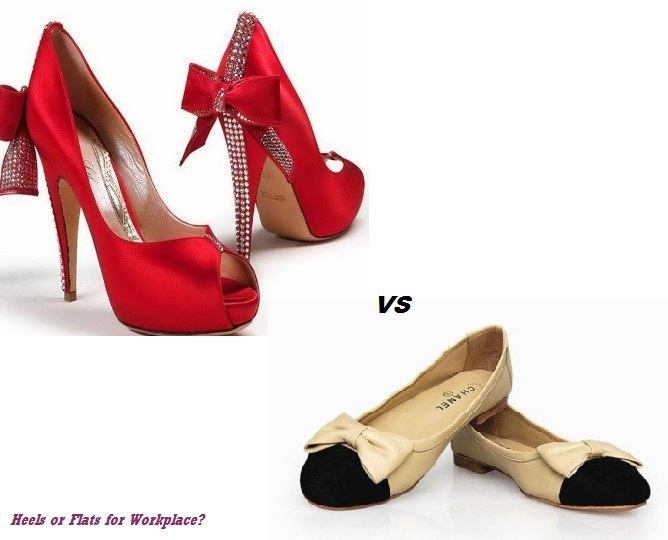 To summarize, fashion lovers are now at crossroads of sorts – heels or flats for office?
According to footwear fashion experts, both heels and flats can work well in a corporate setting. Flats have however taken the fashion world by storm these days. No matter how much women crave for ever-rising high-heels, they always seem to prefer flats for everyday wear, as their love for sheer comfort takes priority for work.
These days, flats are available in more stylish designs and variety can surely spoil you for choice. However, it is necessary that you always differentiate between casual ones and the formal flats.
[Also Read: Different Footwear For Different Purpose]
Flip flops, ballet flats, over-embellished pair of loafers such as metallic loafers should be completely avoided for workplace. Instead, you should always go for a pair of ballerinas which are polished.
You can also go for smoking slippers, which exhibit a high-fashion corporate look and are quite in demand this season. Even you can opt for pointed toe shoes, which look absolutely corporate and can be worn with both wide-legged pants and cropped trousers. They certainly add definition to your legs.
Ensure that while you're strutting about in your loafers at work, you stick to the minimum embellishment of a tassel, and while walking in your brogues, don't forget to lace them up. You can skip the laces for a more casual occasion.
Patent leather is another great option, which is well-suited for a corporate look. Just try going for muted shades of black, grey, white and nude.
As per Nayantara Sood, the Creative Director of Taramay Shoes,
All said, I admit that it's difficult to beat the sophistication that a pair of heels brings to your personality.
If you're too conscious about carrying your 6 inches at work then you should better invest in kitten heels which are not only chic but are available in an array of designs. You can even go for wedges also give you the option to choose between peep toe wedges and pump wedges.
Platforms heels are a strict no-no, as their towering heights can make you difficult to manage. Always go for footwear, which gives you optimum comfort. You can save your statement-making skyscrapers (heels) for the evening.
So, regardless of whether you're carrying flats or heels, you can feel trendy as long as you carry them with confidence and ease!
Now walk in style at workplace!
Images Source: pinterest.com