There is luxury wear, adventure wear, fitness wear, sportswear, sleepwear, yoga wear. Hold on there is one more – activewear. Mind you, it is chic looking, and a fashion staple for those of you who value fitness and style both. Fortunately, there are several brands that help us achieve our fitness goals while making us look flawlessly chic. In fact, activewear: trends and stylish brands you need to know is becoming the hottest topic of discussion in gyms, fitness parlors and on the Internet.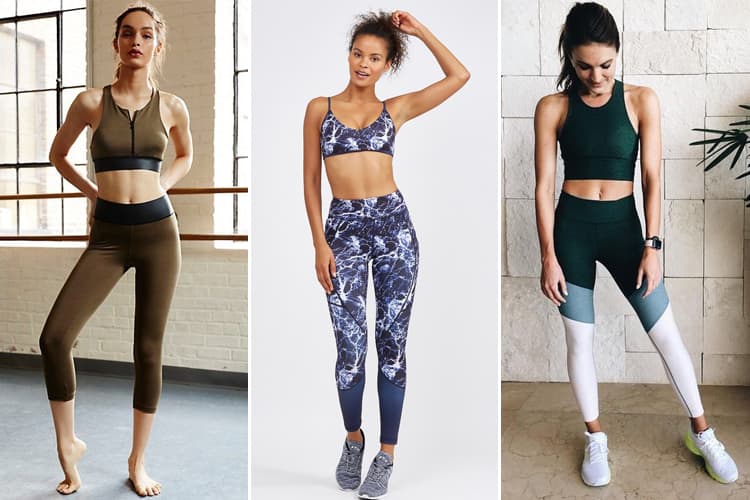 The golden question – is activewear in the growth stage? My dear, it's a trend that's growing strong. And the facts confirm it. Go by the Global Industry Analysts Inc., and sports and fitness apparel clothing will reach $231.7 billion worldwide by 2024. Moreover, the emergence of retailers like Topshop, H&M and Forever 21, as well as the likes of Net-a-Porter are boosting the activewear trend. So there's clear growth in activewear brands in India, though not sudden or impulsive. Plus there is a market for plus size activewear as well.
Activewear Trends 2019:
If you wanna be the coolest chick on the block, it is time to check out activewear trends 2019 and labels that do full justice to your fitness fashion needs.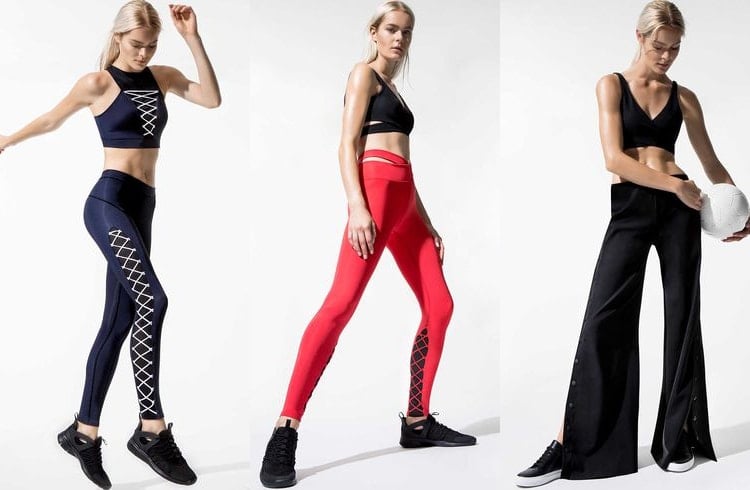 Olympia Activewear:
From cut-out pieces to slouchy fits, Olympia Activewear builds your activewear like anything. Happily inspired by the strength of women from ancient Greece, the main goal of the brand is to celebrate strong women – and its fitness-friendly pieces in activewear for women prove just that.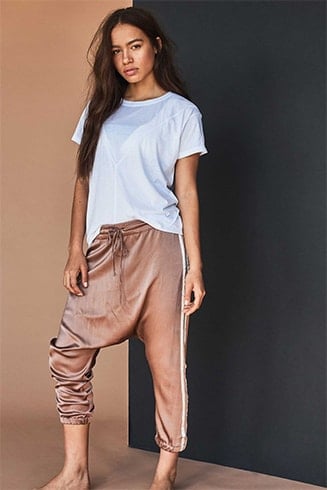 Fabletics:
I hope fitness freaks reading this post know Kate Hudson. Fabletics is the activewear creation of Kate. If you are working on getting a body like Kate, here is the gym wear you will love. Fabletics gear has been specially curated by her to suit your needs. You can become a guest or a VIP member to get additional savings when you choose this brand of activewear for women.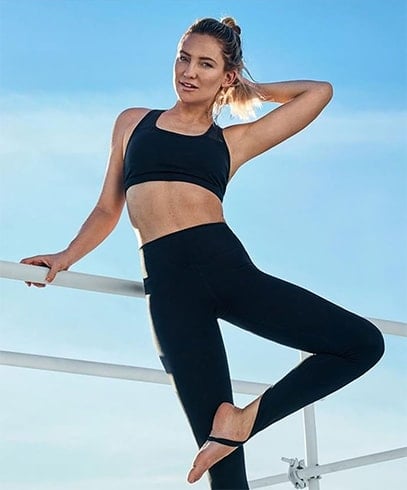 Lululemon:
The perfect and wide range of activewear clothing, that's Lululemon for you. Lulu gets you covered in the range of your fitness needs – from yoga, running and training. Lululemon's pants and leggings come in a variety of lengths and styles meant for everyone and their sports bras provide the perfect support. Apart from the fashionable fitness clothing, Lululemon's customer service (free in-store yoga classes) is a thing that will convince you of the brand's commitment to providing the best activewear for girls.
FP Movement by Free People:
Free People's activewear range, FP Movement gets you ultra-chic designs such as decorative cut-outs and added straps. Whether you are running, dancing, doing yoga or surfing, this is a must-know brand for you.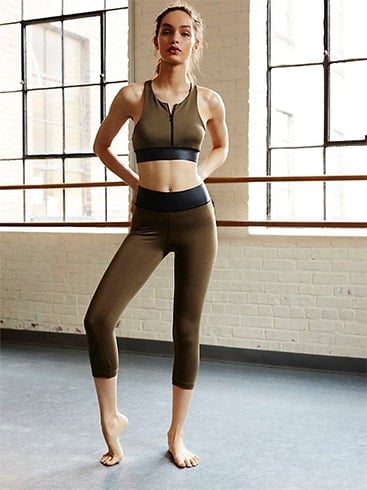 Adidas by Stella McCartney:
This collaboration keeps you on your fitness toes by combining your favorite designer's style with one of the greatest sportswear labels. What you get is high-quality and high-performance fabrics and style. Topped with floral prints, bold colors, and futuristic fitness design. Gym, brunch, or for an Instagram pic, activewear by Adidas works for any occasion.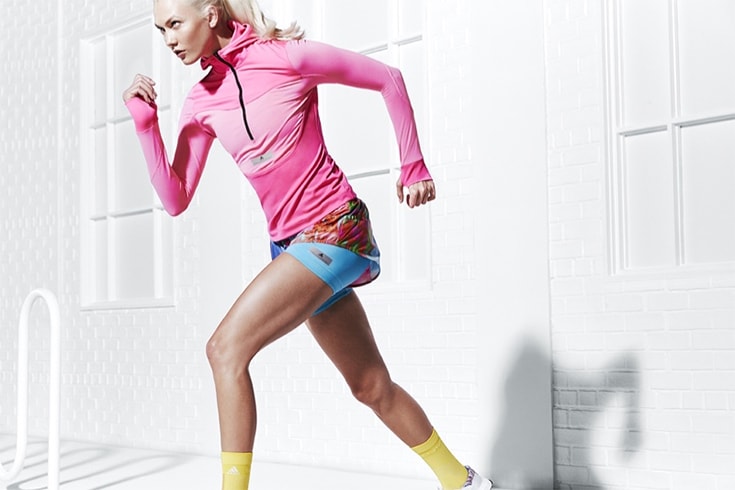 Varley:
The workout gear of Varley (LA and London-based brand) may be highly chic (considering python gym co-ord). The good point is that it is made by using performance technology which is meant to enhance your movement during a workout. When it comes to activewear for women, you get an option to mix and match a variety of coordinating sports bra and legging sets to personalize your style.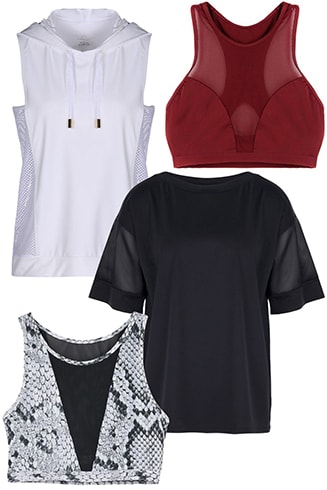 Koral:
Talking of activewear: trends and stylish brands you need to know, this gym wear is meant for the woman who loves fashion, as much as she loves to sweat it out. Get short-listed on the best-dressed list at the gym when you wear faux leather workout pants, fishnet mesh tops and fashion-forward sports bras from Koral.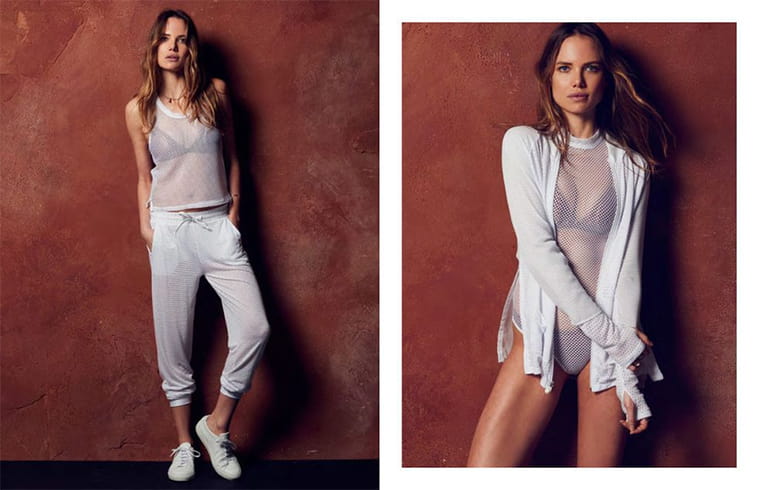 The Upside:
This Australian brand gets you a medley of florals, patterns, prints, and color into its athleisure range. Many fashion icons like Rosie Huntington-Whiteley, Hailey Baldwin, and Kim K have been sporting this brand. Apart from the sports bras, leggings, and workout tees, The Upside offers you swimwear too.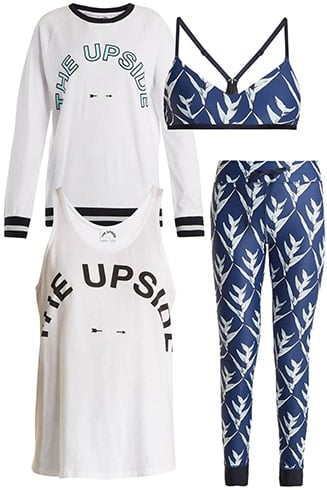 Vie Active:
Yet another Australian brand, Vie Active offers hi-performance-cum-fashionable fitness wear. The mantra of Vie Active is "Designed by sweat professionals, for sweat professionals." You get a wide mix of basic activewear and fashionable, standout pieces. If you belong to the breed of on-trend girls, then go in for Modern Geo and Marble prints.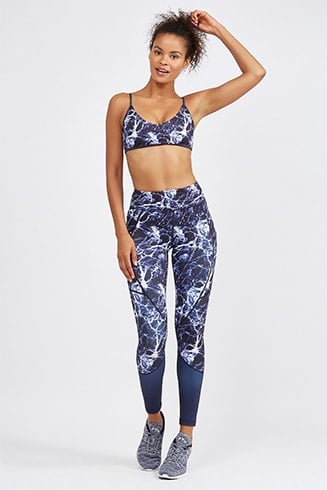 Pins to Kill:
It is a customized online clothing website that specializes in leggings. Customers are encouraged to upload their own design, photo or artwork to create their own custom leggings. What a fun and innovative idea it is. Apart from that, customers can also pick from the brand's wide range of funky leggings, bold animal prints, and geometric patterns.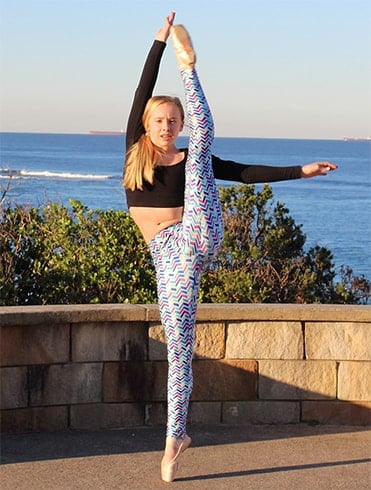 Sweaty Betty:
From a single boutique brand in the year 1998 to a global activewear business in 2016, Sweaty Betty offers easily shop-able products by activity/sport. Whether you are swimming, spinning or playing tennis, Sweaty Betty is your answer to finding the right piece for your fitness needs. This brand of activewear for girls offers in-your-face pops of color and pattern.
Wowee! Sweaty Betty offers you reversible leggings which can be worn two ways. This maximizes style, at the same time reduces wardrobe space.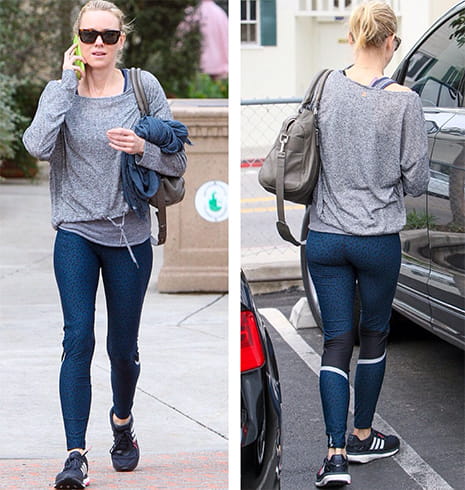 Huntr:
It is worth knowing the talented designer behind the Australian athleisure label Huntr. Emily Edwards knows her mind and the stylish activewear she masterminds and develops. Chic looking with subtle designs, Huntr offers activewear which is 60% designer fashion and 40% sportswear. And you never get to sacrifice comfort or practicality.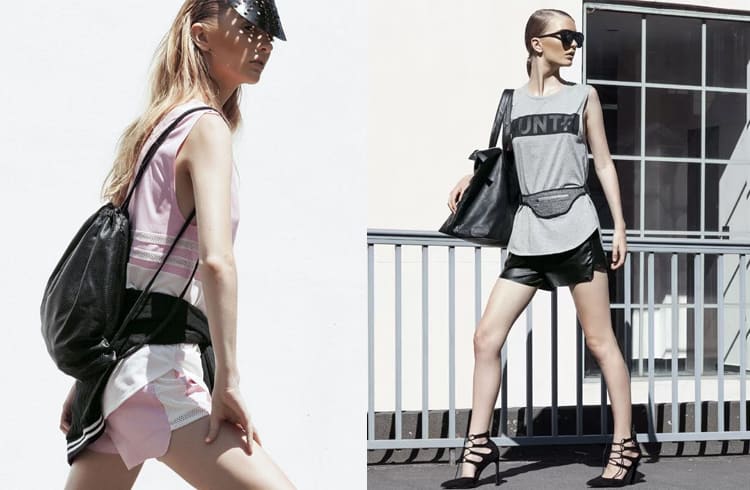 Outdoor Voices:
This is an activewear/athleisure brand to watch out for. It offers you minimalist designs in ultra-comfy styles and fabrics. Go ahead and explore the brand's basic leggings, sweatshirts, track pants in neutral colors. Promoting casual activity, Outdoor Voices can be worn outdoors, anywhere and everywhere.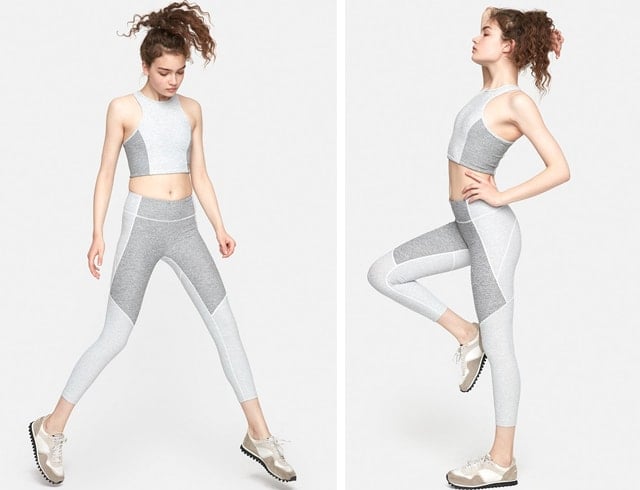 Live the Process:
LTP is a site that caters to your clothing needs for all activities related to wellness and holistic health. It offers luxury activewear ranging from bras and bodysuits to leggings and outerwear. One more thing – the brand's products are ethically made in the USA.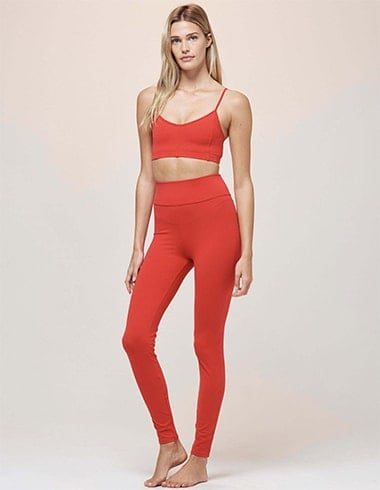 All you fitness freaks out there, I hope I have given you enough reason to indulge in stylish brands of activewear you need to know. We'd like to know which activewear you currently wear and why it is your favorite.