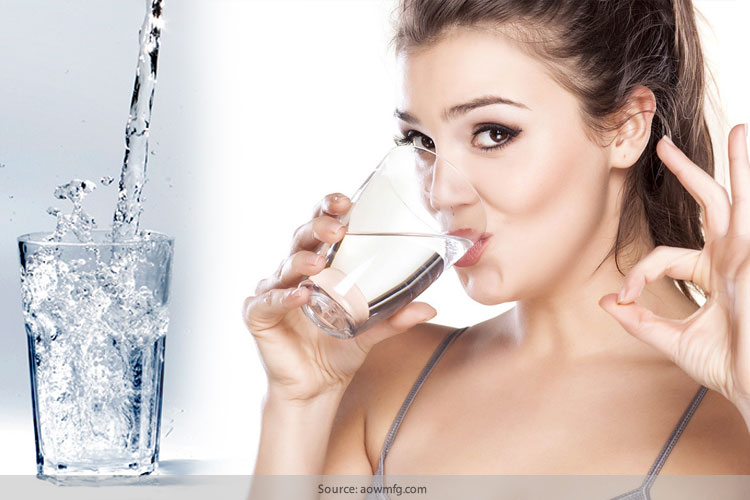 The Japanese have been using water therapy for a very long time, and have had glowing skin always. It is high time that we to in India use the same water therapy, and use the constant intervals to make our skin glow. Remember, our bodies are made up of seventy percent water, and when you strictly follow the water therapy process, your skin would be happy and grateful. This is because of the number of benefits you can attain with water therapy. Take a look!
Aqua Therapy
1. Wash Away The Toxins
With water or aqua therapy, when you drink a lot of water each day you would be flushing out plenty of toxins from the bloodstream. This means, your blood would be clean and so would be the colon, making all the nutrients you consume to easily absorb into the body. Drink two glasses of water early in the morning as soon as you wake up. This allows new blood cells to be produced and more muscles cells too. Also the lymphatic system in the body is cleansed as well, and infections are fought away too. Flushing the toxins out would also result in lower constipation levels, and thus the skin would glow too.
2. Improve Blood Circulation
With seven to eight glasses of water drunk each day, your body's blood circulation system would be upped and the metabolism too would rise. This is because, when the circulation is kept in good stead, there would be plenty of oxygen to pass around in the body. In turn, the skin would glow and look fresh always. Start with seven for the first week, and then gradually increase it to ten or twelve. You may also consume fruits and veggies with high levels of water in them, should you feel drinking water only is too boring a task to adhere to.
[ Also Read: Lemon Water Health Benefits ]
3. A Vibrant Youthful Look
Having seven to eight glasses of water in a day will result in a youthful and vibrant look. The skin stays supple and soft, and there wouldn't be the saggy tone on the skin to deal with anymore. No more fine lines and wrinkles to worry about, since the skin stays hydrated and fresh all day long. Even the dark circles under your eyes are because of the lack of water, which would now fade away over time. Your eyes would stay bright, acne and pimples would go away and the energy levels of your body would be high too. The best part is, you wouldn't have dry, flaky and cracked skin at all, not even in the winter months when water therapy benefits are used.
4. The Body Stays Hydrated
With the water therapy treatment, the body gets to stay hydrated and not evaporated. Premature aging of the skin is thus stopped at the root, and even issues such as pimples, acne and dark spots would be remedied upon. Healthy skin is what you would have for long. If you are acne prone and dry skin at the same time, it is best to have a glass of warm water twice a day to get the internals working that would help flush out the toxins sooner.
[sc:mediad]
5. Beat Cellulite
No body likes cellulite on their bodies, and that is why we ask you to think of the water therapy for skin. Plenty of water consumed each day would help loosen off the excess adipose tissues and cellulite beneath your skin. You can have the water plain or maybe with lemon in it, but do have at least seven to eight glasses of water for sure.
We hope this information on water therapy comes in handy. Before you indulge in it, check with your doctor on the water therapy side effects, and which water therapy diet or spa water treatment would work best for your lifestyle needs!