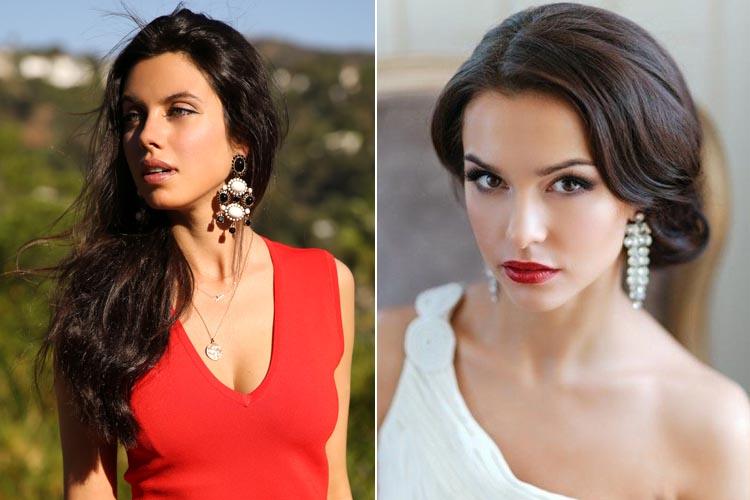 How often has it been that you have an invitation to attend, but nothing classy to flaunt? Ladies, let's talk about how to look classy everyday with whatever we have and can afford. Simply follow our amazing ideas on how to look classy everyday- at work, at play, when hanging out with friends or just to college as well. Please read on and be well informed.
Let's talk about ladies classy dresses
Defining classy, we talk about elegance, style, polished ways and etiquette, finesse and sophistication, all in one. The aim here when wearing any of the beautiful ladies classy dresses would be to bring out the aforementioned qualities and stylishness, and stand out as one amongst the many in the crowd.
When picking up any of the ladies classy dresses and looks for daily wear, you have got to pick one that speaks off your personality and grace, which will reflect in the way you carry it around
A waft of perfume too would enhance the look of any classy dress or ensemble you wear. And don't forget to get those manicures and pedicures done once a month, because the hands and feet nails speak a lot about your sense of self-care.
When there's black there's no turning back
Did you know, most fashionistas and fashion editors love the shade of black? It is a shade to celebrate, and when you learn how to wear the shade right- matte or glossy or faded, you would encapsulate an elegant, dark, silhouette for the world to be mesmerised by like a diva.
You could try navy blues for elegance too
For women that are a little jittery about trying shades of navy blue or have never ever worn this color in their life, it is time to give the royal colour a shot. Navy blues are royal tones and when you pick up ladies classy dresses, shirtwaist dresses, trousers, dresspants, sweaters and more in this shade, they pair up brilliantly with a wide range of other shades and hues. Since it is a dark shade by nature, navy blue makes other shades look neutral in front of it.
An example for the same would be pairing a classy pair of red shoes with a navy top and black jeans. It would look sensational and chic.
When you pair royal navy blues with greys or silvers, it would make you look classy and radiant. You could also have navy blues paired up with any other shimmery metallic tones and touches on your look for the evening out.
Classy looks for ladies
While we gave you hints and tips on how to look like a diva and very classy, your accessories need to look timeless too along with your clothing.
Invest in pearl stud earrings, which would any day be a classy timeless piece to wear. The elegant pearl sets would be an epitome of finesse on you, and beating all fads that come and go. The look can be worn for work as well, and you can even go to the farmhouse parties with it as well.
Pick items that are made from classy fabrics
Talking about the fabrics to choose for classy looks for ladies, remember that fabrics too can give you a posh look when chosen right.. For the same, we would look at high quality silks, wool, cotton and linens to save the day. These are basic but haute fabrics that would stick through time when the right care is given to them.
Expand your wardrobe and bring in more of the simple classy outfits for woman made from these fabrics.
For the love of denims
Denims are our best friends forever, and they are so versatile that they can be worn with a classy touch all through the year, and through every season or reason too.
Chino pants and blazers or even bomber jackets and moto jackets too for the classy street style can be flaunted when spring season arrives.
You could also think of chic cashmere, which feels, looks and rubs against the skin like a heavenly touch, and it does not pile up with age too. Oversized cashmere cardigans and a pair of dark denims with heels for the feet, makes for an amazing entree in the casual Friday work scene; what say?
Simple classy outfits for woman
Talking about simple classy outfits for woman, one has to remember that the typical tailoring done on most of them should be form fitting. This brings out the classiness and the luxe touch on a woman. However, it should not be too tight or too loose or too skin exposing; this would not define the term classy in your ensemble choices.
When picking up simple classy outfits for woman to wear every day, remember the rules below;
[sc:mediad]
1. When picking skirts, it should be not on the knee, but just above or below it. The same would be for the classy dresses that you pick as well.
2. If you are picking up trousers and dress pants, and if they are straight, wide, boot cut, or inspired by the menswear out there, it should not be more than half an inch off the floor from the behind.
3. Ankle pants, wide leg pants and palazzo pants, blazers and sweaters or any blouse you pick, should compliment the waist's curves too.
4. If you do not wish to have everything form fitting, you can mix pieces that have less structure with those that are structured for casual daily wear and flaunt the classiness in you. For example striped tees with chinos. Even denim jackets with flowy skirts and a crisp button down shirt would be nice.
Classy style and fashion
When we talk about simple classy outfits for woman, we must focus on the need for classy style and fashion. Modesty is the name of the game here when it comes to being classy and flaunting classiness. This means, even though you love your midriff bearing tops and low revealing decolletage numbers, and miniest skirts; shun them into the wardrobe for now.
Necklines and classiness
The rule with necklines and classiness would be typically those that are boat-necked and collared, crew neck and V necks too. You could even try scoop necks and squares, or even cowl shaped necklines too. Revealing the bra through the neck or the armholes is not advisable too when wearing classy style and fashion numbers.
Simple and minimal
Jewellery wise, it should be simple and that is the best thing to do. Your aim here is to get classy and sophisticated. Our recommendations would be –
1. Small silver earrings
2. Pearl danglers
3. Diamond studs
4. Gold hoops
5. Silver or gold bangles- a mix of heavy and light
6. Tennis bracelets
7. Metal watches
8. Long pendants
9. Diamond solitaires
10. Pearls
11. Thin rings
12. Midi rings
13. Palm rings
14. Heirloom rings
15. Scarves in monochromatic tones, achromatic tones, prints and patterns or even multiple colors- fabrics here to look classy with the numbers you wear and pair them with should be satin and silk mostly.
Shoes for sure
Do not ignore the power of shoes. They are not only made for walking, but they walk with class and elegance for sure. They are an accessory and should not be doubted on the same. Our choices for everyday classy wear for the feet would be-
1. Pumps
2. Slingbacks
3. Ballet flats
4. Solid neutral boots
5. Colors to be chosen are black, navy blues, creams, tans, nudes, cherries and pastels.
Each of them can be paired up with a wide range of outfits and you would not have to rip your wallets apart for new looks each day to attain. To make it even more happening, owning a pair of animal printed or stone encrusted shoes on minimal notes for evening wear, would be great as a classy style and fashion option.
Ladies classy dresses
You should always have three colors worn at all times. This is a tip for classy style and fashion, which will make you look effortlessly haute and chic.
Here's how you implement the trio fashion color
1. White and black and grey are not colors; they are shades. So if you are wearing something in black, with red and white, you could add one more color to make the look come through. This would not ruin the overall aesthetic.
2. When prints have more than three colors in them, we call them busy prints. So if you are wearing something with busy prints, you must play low key on choosing other colors, or go achromatic with the rest.
Trendy is out, timeless is in. Do not be impulsive when you shop around, and save your money on clothing items and accessories that promise you an answer on how to look classy every day.
For example, a trendy leather jacket (faux) can be paired with a simple shirt and a pair of denims, and boots or heels for the feet. And this is a look that is classy enough to wear anytime, without having to invest in too much accessories.
Classy looks for ladies
When learning How to look classy everyday, here are a couple of questions that you should ask yourself.
1. Well-fitted clothes
This is the first thing to do when checking for ways to look and feel stylish, and is the most important rule to follow. Your clothes must fit well.
2. Are the colors matching?
The colors you choose should not be only complimenting one another, but also should be complimentary to your skin tone as well. Take a look at the colors that you would be wearing and make a palette review. Check for the hues- subdued tones, bright tones or contrasting tones. Remember, the choice of colors you wear can affect the mood that you are in.
3. Does it flatter your persona?
Very important. The clothes and the colors of the clothes you choose should flatter your persona. This means, it should make your body and figure look good, or else it brings down the note on ladies classy dresses , pants, skirts or anything you plan to flaunt.
4. Will it balance out well?
When choosing to mix patterns, prints, textures and even the fabrics or proportions too, they should all blend in harmony and not look as though they are forced upon you. If it is too over contrasting, too bright, too colorful or too confusing; ditch them all, because they would make you feel out of place.
Understand where you are going wearing what you want to wear, and if the outfit is going to give out the right vibe to the occasion or place you are going to.
Simple classy outfits for woman
Invest in structured bags
If you want to have a classy touch to your look, you must have a structured bag for company. They are timeless and chic. Neutral colors are best to choose- tans, whites and blacks, because they transcend all fashion dimensions and can go with just about anything you plan to buy and wear.
Keep a camel coat handy
From Fall to Spring, the climes do get cold in our country and that is why we must invest in camel coats. A structured camel coat speaks of class and elegance, and it also makes you look posh on a daily basis. Get a neutral toned camel coat, which makes the fashion sense alleviate and expensive; even though you have not spent a bomb buying the coat along with other classy looks for ladies outfits.
Do you have turtlenecks?
To look instantly chic, you need a knitted texture and an elongated neckline. And turtlenecks make you look tall as well. When opting for knits, look for chunky ones, which come in various sizes and weights too.
Whites rule
We did say when in doubt wear blacks or navy blues, but you should also store and stock up on whites. Whites are an epitome of classiness, and they are effective yet simple to wear and flaunt too. An all white ensemble with minimal accessories are must have's in your wardrobe for the classy effect to come through.
So here were all the tips on how to dress up and look classy everyday, but that was about clothes and shoes. Let's now take a look at makeup and hairwise, what shall be done to look classier and elegant. Here are a couple of options that can be worn everyday.
Makeup and hair wise
While you have taken all the pains to get the right classy looks for ladies, shopped for the best simple classy outfits for woman that suits you and read about the right classy style and fashion statements too, here are a few pictures that show you how to do your makeup the right way and to keep up with the elegant look.
For parties
Minimal contouring and high cheekbones, flushed cheeks and matte lips with very subtle smokey eyes would be classy.
If you are wearing an LBD, here is a look so simple yet elegant and classy to wear. The hair is en pointe for those with short hair and yet want a simple updo to flaunt.
For daytime parties that call for the classy looks, here are hot red lips as a fashion statement and dark kohled eyes.
Red seems to be on the lips and nails for every diva that wants a classy touch, and the Lady Bunny hair does prove that classy need not be super messy.
Sultry eyes, low on the contouring and blush, matte lips matching the outfit, and tassled locks, for a classy look.
Neutral toned eye shadow and gorgeous matte lips with liners that go wing ways are in for the classy look this season.
Hot red lips and a low updo will be a super gorgeous divaish fashion statement to be happy with.
Rim the upper and lower lash line with kohl, and the inner corner of the eyes with a shimmer light powder, to pop the eyes out and to tone the face.
For work
Wondering how to play low key and not too ostentatious and yet look all the way classy at work? Here are a few pictures that show you looks to try.
Blushed cheeks and nude lips to a neutral brown lip shade if you please, this is how classy you can be on a Monday morning at work.
Go sultry with the eyes on a Tuesday with a messy topknot for style and a round neck tee with formal pants. Nothing says elegant more than this!
Neutral toned eye shadow and lips for the Wednesday meets with the clients, and hair tied into a low bun with a crisp shirt worn over pencil skirts, pants or long formal dresses, why not?
Keeping it subtle on the eyes, with plum shades for the lips and a thin liner for the lids, would be a classy statement in its own rights.
Since Thursday is almost near the weekend, hot pink lips and matte pink eyelids with a touch of smokey dark tones too can make a fashion statement so elegant and classy.
A dab of white eyeliner for the lower lids over dark smokey eyes for Friday dressing would be a nice way to flaunt the divaish touch you so desire.
Cut crease neutral toned eyes and matte plum lips or red lips for Saturday at work, why not? You may just have another client meet to attend and a party later on.
Statement neckpieces with a semi-formal outfit, brings in the cheer on Sunday when you have to get to work.
We hope this mini guide on how to look classy everyday comes in handy. Do write in and let us know if this post made good reading sense, and if you liked the ideas we have shown you already. We would love to hear from you, your sense of looking elegant and classy too.