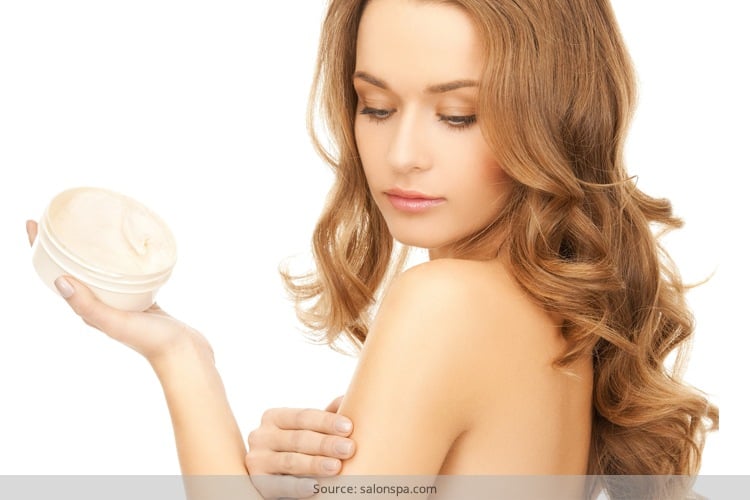 Monsoons are lashing all over the country like there's no tomorrow, and we hope you are taking good care of your skin! After the monsoons, we would have the season of fall and winter, and instead of just looking for fashionable trends to wear and flaunt, think about your skin! So here we are, with the top skin care products for 2016 fall and winter to stash up on, which we believe would work best for the Indian skin tone and texture too. Take a look and stock up these seven top skin care products.
7 Amazing Top Skin Care Products 2016 Has For Us
[Also Read: Top 10 Ayurvedic Skin Care Products]
1. Lakme Skin Gloss Winter Intense Moisturiser
Perfect for normal to dry skin, which gets all too flaky when the season of mist and mellow comes through, your skin needs help for sure. Deep moisturizing and intense gloss comes through from the Lakme formula, embedded with rich vitamin E oil and natural ingredients. Stay beautiful, and allow your skin to glow in soft supple touches all through the season. Perfect to wear as a base even before applying your foundation.
2. Amway Attitude Be Bright Whitening Day Cream – 50 Gm
You can do away with the sallow look using this cream that promises to hydrate and protect the skin from the harmful UV rays of the sun and from the dryness too. The non-greasy and non-sticky formula is a blessing to have, and AMWAY works well for Indian skin tones and brightens the skin too. This means, no more dull sallow looks to be worried about, not when the cream from AMWAY moisturizes and protects the skin and feeds it with necessary vitamins too.
[sc:mediad]
3. Olay Complete SPF 15 All Day Moisturizer With Sunscreen
The Olay Complete SPF 15 All Day Moisturizer with Sunscreen; Cetaphil Derma Control is a magical concoction best suited for Indian skin and doesn't allow the flakiness to come through. Olay as a brand has deep conversations for every skin type and doesn't leave anything to chance, which is why most of their products have had the highest reviews so far with regard to skin care. The cream here mentioned locks in the moisture and protects the skin from the UV rays and the elements around. What more would you need when the misty weather runs amok?
4. Palmer's Cocoa Butter Formula Skin Therapy Oil Face
We would now look at a face butter that helps keep the pH balance and the suppleness of the skin intact – Palmer's Cocoa Butter Formula Skin Therapy Oil Face; Kiehl's Midnight Recovery Concentrate. Just as we would layer up to keep warm during the winters and the season of nippy touches, the same way the Palmer's Cocoa Butter Formula Skin Therapy Oil Face; Kiehl's Midnight Recovery Concentrate does its magic by bringing to our skin more moisture and a protective layer combined.
5. Oriflame Nourishing Hand Cream
Our hands need not be ignored, because the skin on them needs protection as well, which is why we would look at the Oriflame Nourishing Hand Cream for help while the nippy climes play around. You wouldn't have to worry about itchy, dry and flaky skin anymore, not when Oriflame Nourishing Hand Cream's moisturizing and nourishing touches can help your skin glow and stay supple. One of the best top skin care products 2016 has, you can bet Oriflame would keep your hands in good stead all through the winters.
[Also Read: Try Skincare Products Instead of Make-Up for Smooth, Glowing Skin]
6. Maybelline Baby Lips Rose Addict
Don't forget the lips, which needs a supple smoothening and relaxing touch as well. Chapsticks are so passé, so what you can use and which we would suggest is a lip shear to bring a glow and to keep the lips healthy and pinkish too. Try the Maybelline Baby Lips Rose Addict this year when the winter months hit, and your lips wouldn't crack or chap, and would stay mushy and nice under the winter sun too.
7. Hamdard Roghan Badam Shirin
Fight away the signs of aging, tight wrinkles and loose dry flaky skin this winter using Hamdard Roghan Badam Shirin. It helps relax the nerves and the tension of the skin, and also ensures that you don't have to deal with itchy and flaky or dry skin as well. A drop of the oil massaged gently into your skin, before or after the bath you take each day is more than enough.
Do write in and let us know your choice of the top skin care products in the world which you would use and if there are any top skin care products in India that you personally would recommend!