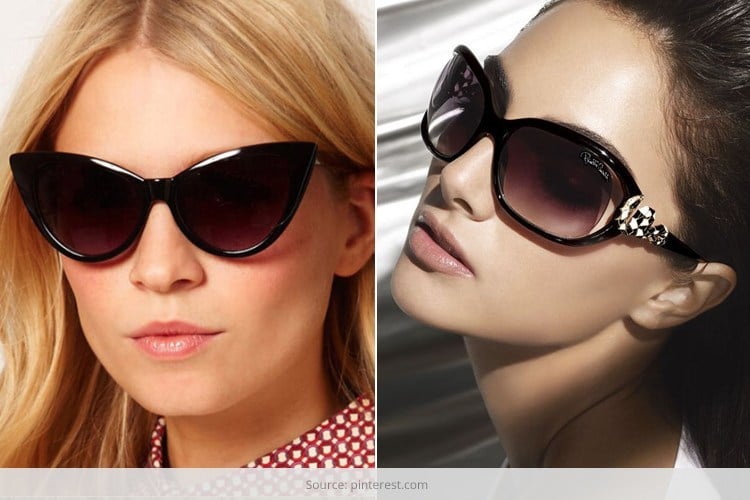 There is somebody on top of you who dictates the kind of clothes and cosmetics you need to wear. Sorry if you are thinking about your dictating boss but am referring to the sun.
Just as hot summers need a cool wardrobe, they also need a cool and designer wear of sunglasses to shield your eyes from sun glare. Sunglasses and sunglasses brands list have come to be associated more with top rated celebs and film personalities (don't think they need sunglasses to hide from public glare). Best Designer Sunglasses is like a fashion statement they need to carry just as much as top designer labels for shoes, outfits, jewellery, accessories and the like.
Top Sunglasses Brand List
Include the top sunglasses brand list in your shopping itinerary which I am taking you through before dear sun leaves you high and dry. After all there is no harm making your eyes look prestigious, desirable and out of the world.
1. Oakley
Based in California, Oakley is a renowned sports equipment manufacturer but it also makes lifestyle accessories, sunglasses being one of them. Known as the best sunglasses brand in the world, most of Oakley products are designed keeping in mind the harsh conditions sportsmen have to face in the field. The attractive looks and make are the key reason behind Oakley becoming not just the most popular sunglasses brand but top sunglasses brand too.
2. Ray Ban
Founded by American company Bausch & Lomb in 1937, Ray Ban is a most popular sunglasses brand worn by generations. Wayfarer and Aviator are most popular styles of Ray Ban while the collection boasts of design, material, lenses. This makes it the most preferred and reliable brands for buying sunglasses. Considered to be durable and long lasting, Ray Ban chooses quality material and high standard of manufacturing.
[Also Read: celebrities in sunglasses]
3. Maui Jim
Illinois, USA based brand, Maui Jim boasts of products which are oceanic and Hawaiian theme centric. Maui Jim specialises in sunglasses for beachwear, which is why the collection comes in different colors and lenses.
4. Fendi
Fendi is yet another international label, Italian though, in sunglasses brands list that can be easily distinguished by its undoubted style and grace. This Italian fashion house has Best Designer Sunglasses that give the feel of high profile esteemed luxury. Fendi is known for its classy compilation of sunglasses and quality eyewear.
[Also Read: Round Face Sunglasses Style]
5. Gucci
Talk of top sunglasses brand and Gucci is a prestigious Italian name housed in Florence that features easily and surely. This Italian brand is known to offer fashion and leather goods and is the most popular sunglasses brand in the world. Loved by both the genders, Gucci is world's top rated fashion label when it comes to top 10 brands in sunglasses.
[sc:mediad]
6. Armani
Founded by Giorgio Armani, this Italian fashion label has popular eyewear brands. The styles and designs are not only appealing and amazing, they have Best Designer Sunglasses too.
7. Prada
Founded by Mario Prada in 1913, Prada is an Italian top sunglasses brand that is exceptional and elegant both. When you wear Prada, you are wearing top notch and premium Best Designer Sunglasses.
[Also Read: Mercury Sunglasses]
8. Versace
The name Versace is itself news, whether it is in fashion or luxury segment. This highly popular Italian fashion label is not just the most popular sunglasses brand, it also makes absolutely sophisticated Best Designer Sunglasses in the world. Elegance and sophistication are the other names of Versace label.
9. Dolce & Gabbana
Domenico Dolce and Stefano Gabbana who founded the label Dolce & Gabbana almost set a trend in the luxury segment. Their timeless sunglasses and corrective eyewear have a pride of place across the globe. Stylish and trendy, D & G is one of the top 10 brands in sunglasses.
[Also Read: Trendy Oval Face Sunglasses Styles]
10. Burberry
Since you have read more of the Italian labels, I now introduce you to a British premium label Burberry which is known for fashion accessories, sunglasses, fragrances and cosmetics. Talking of sunglasses, Burberry is one of the top sunglasses brands and most valuable brands in the world. Comfort and reliability are a natural stamp of Burberry.
Drop in a line and tell us which of the top sunglasses brand happens to be your all-time favourite.