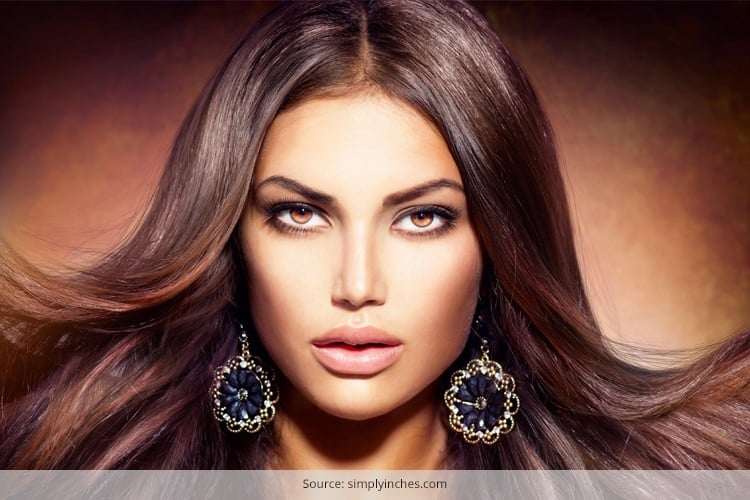 Don't you just admire celebs hair? The shiny, bouncy and glossy mane that most of these celebs rock are an envy of many women around town- after all, who wouldn't want to rock hair that looks like that. But did you know that keeping your hair shiny and glossy takes a lot of hard work and not to forget rocking a good diet? But we do have a cheat code with us, something which has recently gained prominence and is touted as the next big thing- Argan oil for hair!
[Also Read: What Is Moroccan Oil]
Argan Oil Hair Products
Argan oil is a special kind of oil that is obtained from the Argan nut found exclusively in Morocco. Argan oil hair products have in fact become so popular that Morocco has started exporting it in very large quantities. Now we have argan oil for hair, argan oil serum for hair, argan oil shampoo, argan oil conditioner- you name it, and argan oil is there in it!
Argan oil benefits for hair and skin are hard to ignore. Why will people not buy the oil which can work wonders for both your skin and your hair? It is one of the biggest game-changers in the market right now. In fact, if you want to know how to get shiny hair naturally at home, then argan oil is your answer!
[sc:mediad]
Here Are The Benefits Of Argan Oil In A Nutshell
Now you know why everyone is going bonkers over these little bottles of oil. If you want to know how to get shin hair, just type in the word Argan oil for hair, and Google will come up with hundreds of entries for oil that can really change how your hair looks like.
[Also Read: Moroccan Argan Oil Shampoo]
Why Should You Use Argan Oil For Hair?
If you survey the market, you will find that Argan oil is not the cheapest bet in the market. There are hardly other hair oils which are as expensive as Argan oil. So what is it that would make you buy expensive oil?
[Also Read: Argan Oil Treatment Benefits]
For starters, argan oil needs to be used in very sparing quantities. So if you are buying one bottle of argan oil, even if you have longish hair, you will just need to use a few drops. So one bottle of argan oil will be good enough to last for at least 6 months if you have long hair and a year, almost, if you have short hair- so that is a pretty good deal!
Argan oil is very rich in Linoleic Acid which helps you to have silky and shiny hair. The amount of linoleic acid that is there in Argan oil is almost three times that in olive oil and this is what makes argan oil for hair more effective than any other kind of oil available in the market.
Another reason that makes this oil so very coveted and effective is that it has some amazing anti-oxidative properties. It is very rich in antioxidants and fatty acids such as the omega-6 fatty acid and as mentioned before, linoleic acid. These two moisturize the hair in wonderful fashion and are very essential for aging, damaged, and color-treated hair too. Although the very pure kind of Argan oil is not readily available in the market and is very expensive, the different products that you get are actually almost pure forms and will not cost you a bomb!
[Also Read: Serum For Oily Skin]
There are hundreds of different argan oil products available for hair and each of them is beneficial in their own ways. Don't forget to buy the best ones!
[Also Read: Best Vitamin C Serum ]