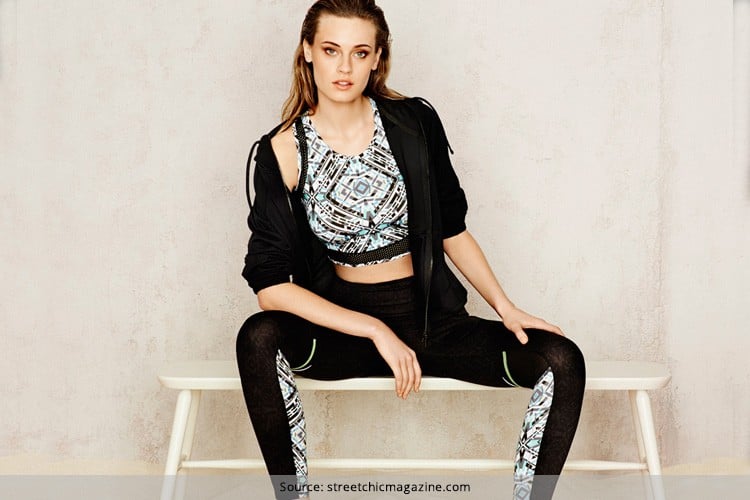 Blame it on the designer paparazzi, back breaking work schedules or fitness fever, look around and you will see more and more women taking to athleisure trend. Whether in line for morning cuppa coffee, or a business lunch or drinks, performance wear is stepping up as the next big everyday wear for women of all age groups.
What Is Athleisure Trend?
Many of you will ask what is athleisure trend? It's just practical fitness gear blending with existing fashion trends. Why it is athleisure, because it doesn't need you to actually work out, but rather wear workout clothes for your every day chores. It's a combination of 'athletic' and 'leisure'. Such is the love for it that Merriam Webster, recently included the term "athleisure" into the dictionary.
Just to show you how athleisure trend is picking up like a house on fire, take a look at the Oscar 2016 red carpet lady Bella Hadid who was all dressed up in her Adidas tracksuit and accessorised it with a blingy choker and walked around with strappy sandals. She is the one who completely rocked as an athleisure trend wearer.
Celebrity actress Kate Hudson to singer Beyonce, who have been frequently seen in this stylish sportswear, are doing full justice to fueling the trend of athleisure wear.
[Also Read: 15 Celebrities Who Look Perfect in Their Workout Clothes]
And then there are fashion designers Tory Burch and Alexander Wang who have entered the active-wear sector. Even online retailers have followed suit.
In short, if there is one thing which is turning workout gear into a serious style statement, it is athleisure wear. And the pie chart below will show you how consumers are beginning to wear activewear for purposes other than exercise.
"We're all looking for chic, casual, and comfortable clothing that looks effortless and as the shapes and fabrics get more sophisticated, I think the trend will continue," says Leesa Evans, a celebrity stylist.
If you want to know how to upgrade from the basic workout ensemble of black leggings and promo T-shirt, then it is time to check out athleisure wear. More importantly, what is important is how to nail the athleisure look.
[Also Read: Types Of Bra]
What Makes Athleisure Rock
When you live in the gym clothes, you are a true messenger of athleisure wear.
Between a sports bra to a perforated sports bra, logo tee, running sneaker, hyperwarm tights, sweatshirt, sneakers, baseball cap, fitbit wrap bracelet, graphic socks, stainless steel water bottle, ponytail holders, weekender handbag, yoga to sports top, mesh-paneled tank, capri leggings, bomber jacket, hoodie, leggings, this is the world of athleisure clothing and athleisure shoes.
No matter where life takes you, with the budding new athleisure, you're sporting women's workout clothes that look great.
[sc:mediad]
Yoga pants were only the beginning. Today, women's workout clothes can be worn to unending places – the mall, for a lunch with friends, and social situations. When you finally want to relax and shed the concept of buttons and zippers, brush up on your athleisure fashion. To sum it up, this is how to nail the athleisure look in your everyday life and beyond.
As you can see, the lines in a woman's wardrobe are getting blurred. So if you want to go with your perfectly glossed hair, 'no make-up' make-up and workout uniform, then you are up the fashion curve with the athleisure trend. Drop in your comments on how you found this new fashion parlance which has become a sensation and could be stiff competition to boredom.