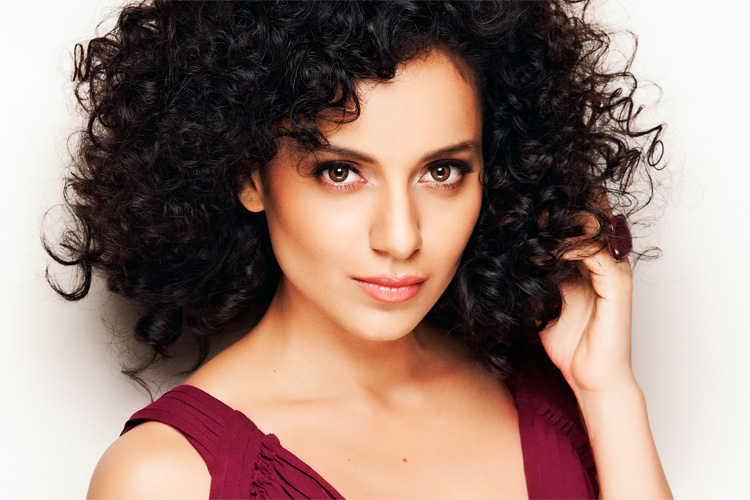 By now, I am sure, every Bollywood buff knows the meaning of "Nepotism"
From Koffee With Karan to the IIFA awards, the word has traversed a massive distance particularly on social media.
Credits to the "Man-tastic" performance by KJO, Saif Ali Khan and Varun Dhawan at the IIFA stage, which has spurred a national digital war.
The war is directed towards the Bollywood-blooded, who instead of trusting their abilities put all their faith in their Papas and Mummies..
While all the big daddy's and their "overnight success" successors stand on one side, on the other end is one woman fighting a lone battle to replace the power of a powerful reel surname with real talent.
Introducing, Kangana Ranaut, the flag bearer of hope in the world of Kapoor's, Khan's and Johar's.
A commoner who chose to rise above the ordinary, to create an extraordinary life for herself. It was not overnight stardom for this starlet. From the lands of Himachal, born into a modest farming family, Kangana Ranaut tasted success after fighting a whole battle in Bollywood.
And today she is where she is, purely because she can act.
Courtesy her hard work and screen presence Kangana Ranaut has brought about an era of female centric movies. Refusing to play just a glamorous addition, she has taken a complete plunge and absorbed every bit of the whole movie making process.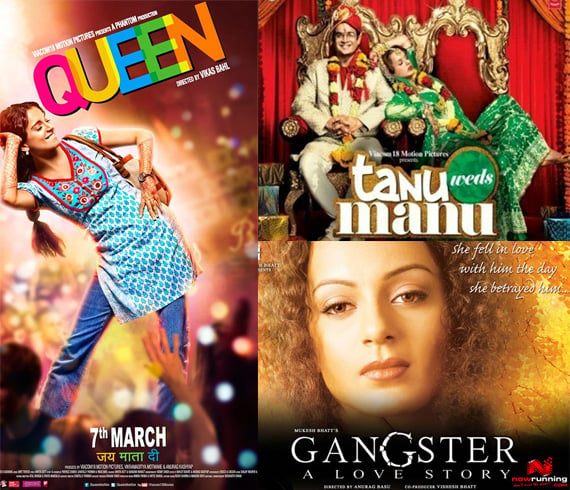 From not having a penny, to shelling an entire salary on a couture piece, Kangana's madness to succeed has been her real armour. From being addressed as a pahari girl with a funny accent to becoming one of the most loved interviewee, Kangana shunned her critics with her badass carefree attitude and the most honest and dauntless responses.
From playing challenging roles, to mastering English to becoming a style icon, Kangana did everything apart from compromising and joining a certain popular clan, to make it large in the tinsel town.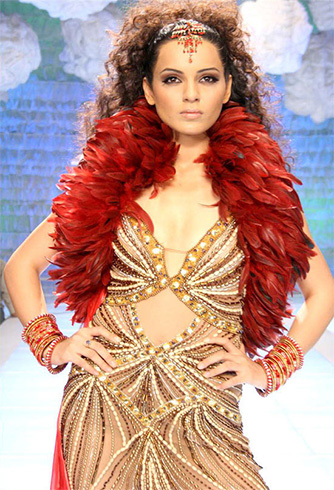 While the entire herd of sheep continues to march in the same direction, this tigress sets her own rules and speaks her mind.
Having risen above Bollywood's pettiness and her narrow minded peer set, Kangana refuses to engage in useless conspiracies and voices opinions only on significant matters.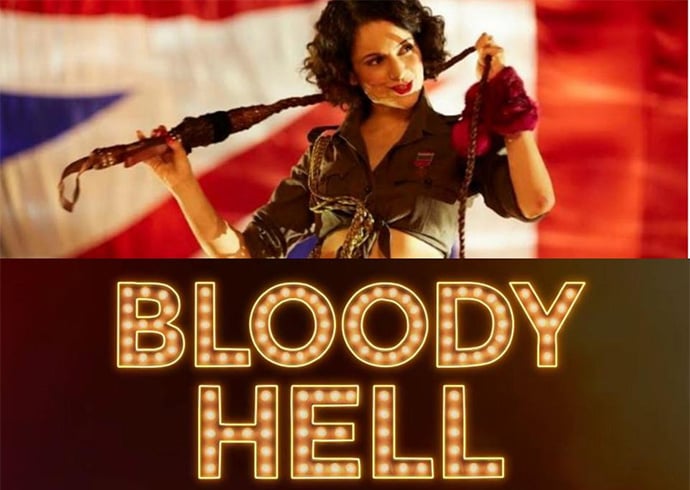 The "Nepotism" Episode
It all started on the couch of Koffee With Karan, when the badass Kangana, dropped the N-bomb on host Karan Johar and co-star Saif Ali Khan.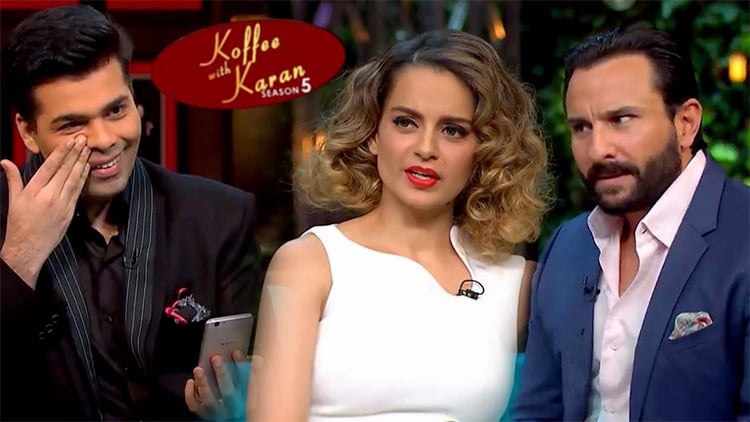 This fearless woman who has repeatedly challenged the superficiality of Bollywood with her persistence and genuine talent till date is accused and literally boycotted by the tinsel town's star kids.
[sc:mediad]
Even after 3 National awards, a massive fan following, endearing performances in movies like Queen, Tanu Weds Manu and Fashion and a super impressive growth chart, Kangana has failed to garner their appreciation. The only reward the influential Bollywood families bestowed upon Kangana is the title of an "Outsider".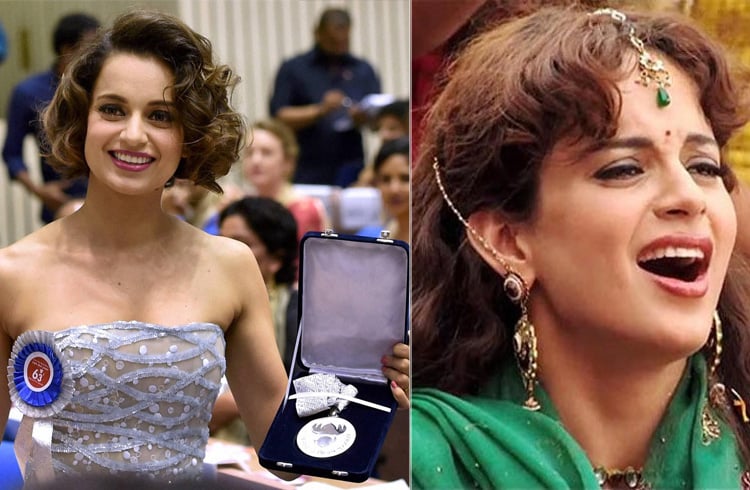 Kangana who fails to give in to the system and butter polish the elite club, chose not to be nice and secretive and instead slayed KJO ruthlessly on his show, revealing the dirty politics of B-town where genes are preferred over gems.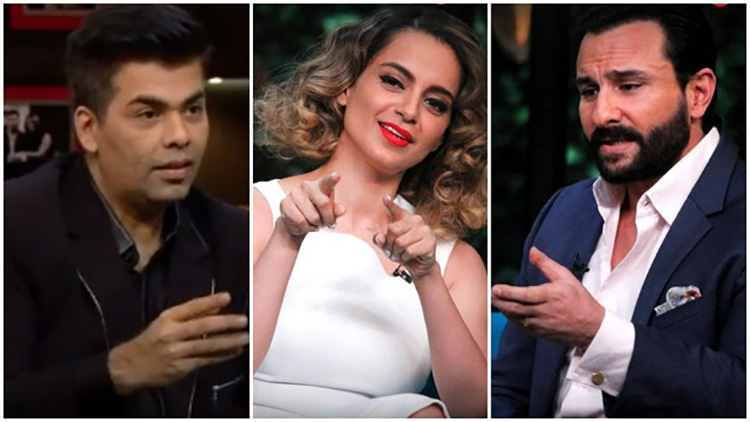 While Karan failed to give a prompt reaction, he went on to sham Kangana over all possible platforms. Be it Twitter, or via his blog or the International IIFA stage, the man tried every bit to mock and hurt Kangana's reputation with his indirect comments and puns. All this while Kangana royally ignored his comments.
The issue that seemed to have faded, regained spotlight when on an international forum like IIFA, star kids Saif and Varun along with KJo resorted to some nonsensical humor to take a dig at her chanting " Nepotism Rocks".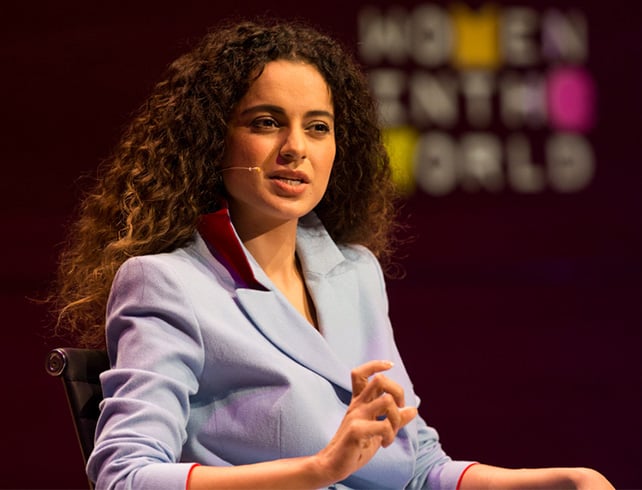 This crass act and ugly display of character by three of Bollywood's most popular and loved people was widely condemned with the media literally putting the members of "Nepotism Rocks" on fire with their harsh comments.
The trio went on to win back their critics by means of sending out their absolutely unapologetic apologies. It was then that,Kangana chose to interrupt and show them a mirror.
Kangana's Open Letter
In an open letter, Kangana has given the most politically incorrect but 100% genuine responses to all those fingers raised at her. A few excerpts from her letter are enough to prove her point.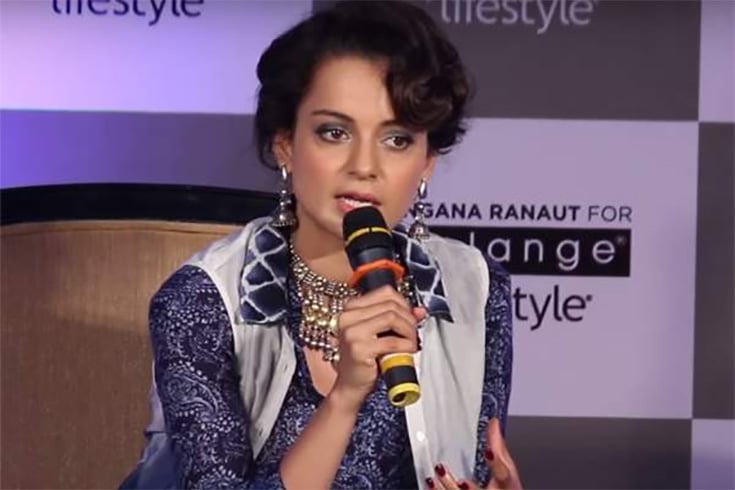 "I don't know if he was being misinformed, or simply naive, but to discredit the likes of Mr Dilip Kumar, Mr K Asif, Mr Bimal Roy, Mr Satyajit Ray, Mr Guru Dutt, and many more, whose talent and exceptional abilities have formed the spine of our contemporary film business, is absolutely bizarre".

"I have spent a significant part of my life studying genetics. But, I fail to understand how you can compare genetically hybrid racehorses to artistes! 

Are you implying that artistic skills, hard-work, experience, concentration spans, enthusiasm, eagerness, discipline and love, can be inherited through family genes? If your point was true, I would be a farmer back home."
"You also spoke of eugenics — which means controlled breeding of the human race. So far, I believe that the human race hasn't found the DNA that can pass on greatness and excellence. If it had, we would've loved to repeat the greatness of Einstein, Da Vinci, Shakespeare, Vivekananda, Stephen Hawking, Terence Tao, Daniel Day-Lewis, or Gerhard Richter."

"the subtext of all my talk on this subject has been to encourage outsiders to take the path less travelled. Bullying, jealousy, nepotism and territorial human tendencies are all part of the entertainment industry, much like any other. If you don't find acceptance in the mainstream, go off beat — there are so many ways of doing the same thing."

"Nepotism is merely a weakness of the human nature; it takes great deal of will-power and strength to rise above our intrinsic nature ".
Completely justifying her Nepotism remark with her letter, the woman has proved that the privileged may have access to a free entry ticket but only a legend observes a powerful exit in show business.
Paving the way for a better future, Kangana is giving all the hope to real actors who aspire to awe audiences with their performances by not taking the easy way, but fearlessly pursuing their dream. With the altering audience mindset, we are clearly over dream sequences and bull-shit stories wrapped with glamorous star kid appearances. India is getting real, and only real talent will garner appreciation in the long run.
In hopes that one Kangana Ranaut will give rise to a whole army of Kanganas, empowering upcoming actresses to observe all the cinematic attention and to be seen as potential drivers of a script and not just dolls meant to be put in glass showcases.
We are with you boss babe! You definitely don't need a daddy, but the daddies will need you soon to succeed.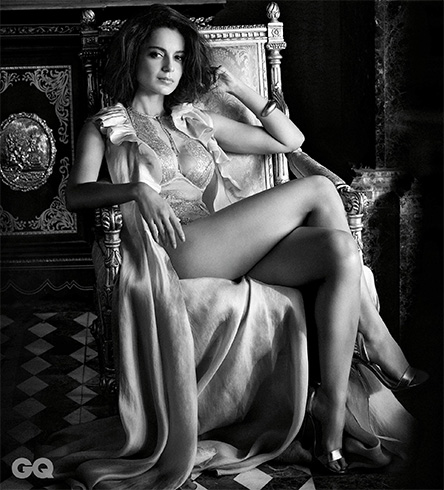 Images Source: pinterest, instagram