While the whole world tells you what to eat and what not to in order to stay fit, we have understood, rather realised how tough it is to keep check on the amount of calories we should consume per day. With the new age in full swing, apps are the way of life now; for just about anything. So if you really are having trouble wondering how many calories you should and shouldn't consume, as per your body frame, DNA and type; here's five calorie counter apps that make it easy to munch and stay fit. Read on!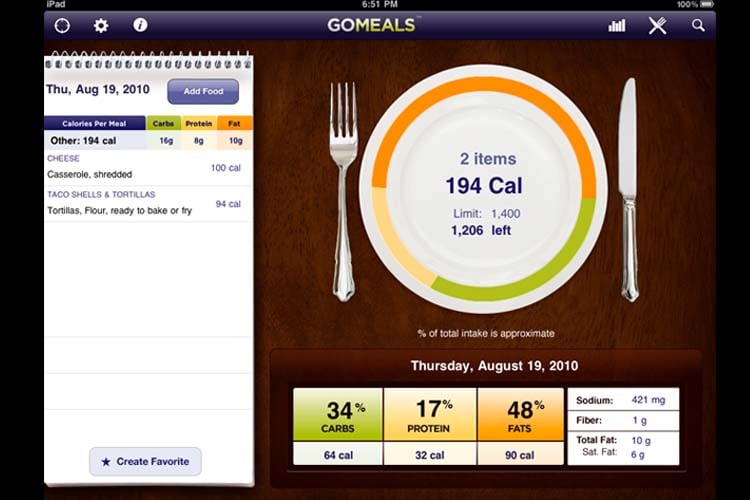 Five Calorie Counter Apps You Need Now!
1. Lose It:
We don't mind being the biggest losers here; where unhealthy weight and fat are spoken off. This is an app that motivates you to lose as per your height, your weight, your age and tells you what your target weight is; no wonder most reviews online have crowned this app as the best calorie counter app. Download this calorie counting app and key in whatever you plan to eat or have eaten for the day. From amongst its library of foods, it will select the choices you keyed in and displays a graph for the day that shows the calculated amounts of calories you have had. This tells you when to stop, how well you fare and guess what, there are group classes where you can join and keep each other motivated too.
2. MyFitnessPal:
MyFitnessPal's food database encompasses one of the best calorie counting apps around, and has more than five million foods in its library to refer to. The library stock makes it easy for you to understand your daily calorie needs, how to customise recipes and you can add your list of foods too. You also would be educated on macro and micro nutrients; caloric goals and nutrition habits too. No extra calories added to your plate!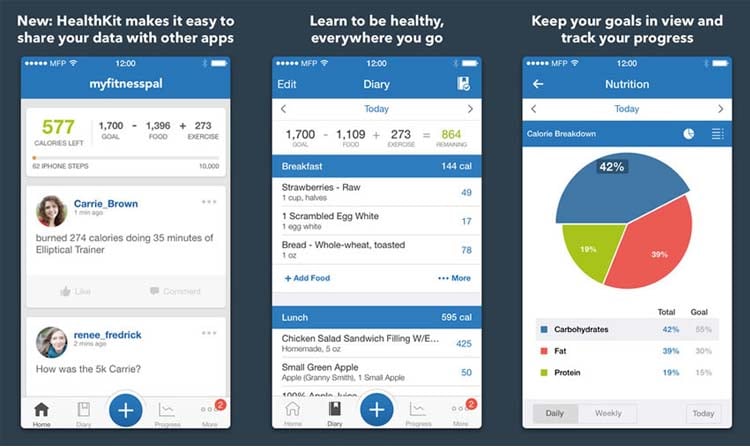 3. The CRON-O-Meter:
One of the best and known to be a top calorie counter app, this app allows you as a user to keep track of your eating habits, calorie intake and how well you fare towards the goal in losing weight too. There would be progress reports and charts that would help you track your health and eating habits as well. The charts would clearly tell you about the number of calories you are burning and consuming on a day to day basis as well.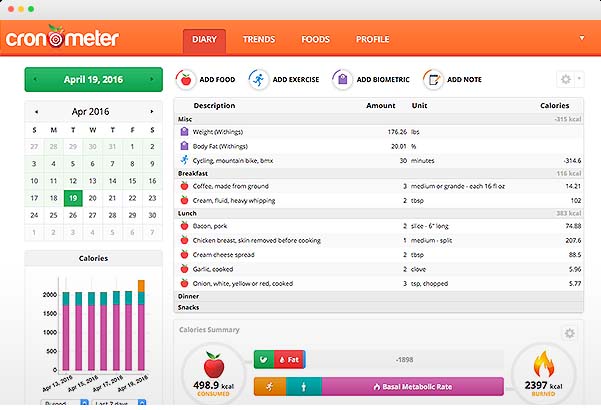 [sc:mediad]
4. My Diet Diary Calorie Counter:
This is an app that has a very welcoming and warming effect thanks to its very user-friendly interface design. The app is more like a buddy that wants you to be healthy; it tells you about the daily calories you can consume, what exercises you need to follow; hydration techniques, et al! And there are forums for queries and support as well. This calorie burning app is an easy calorie counter app, which does it all for you!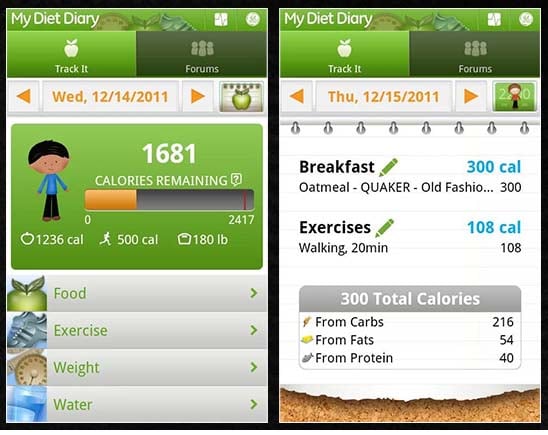 5. Simple Calorie Count:
You only need to input the foods you usually eat on a daily basis, and this food calorie calculator app does the rest for you. Customise your eating habits, and the app would accurately tell you what to eat and what to stay away from. You also get to analyse your eating habits from one week to the next; a progress report as such that keeps you motivated and fit.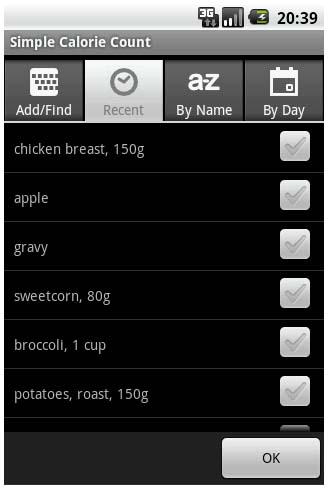 Thanks to the advancement of technology, you now can have the best of help in keeping and staying fit for a long time to come. There are many more apps for calorie counting which we haven't included here, but you are free to check out and explore. Stay healthy and eat well; you are what you eat for sure!