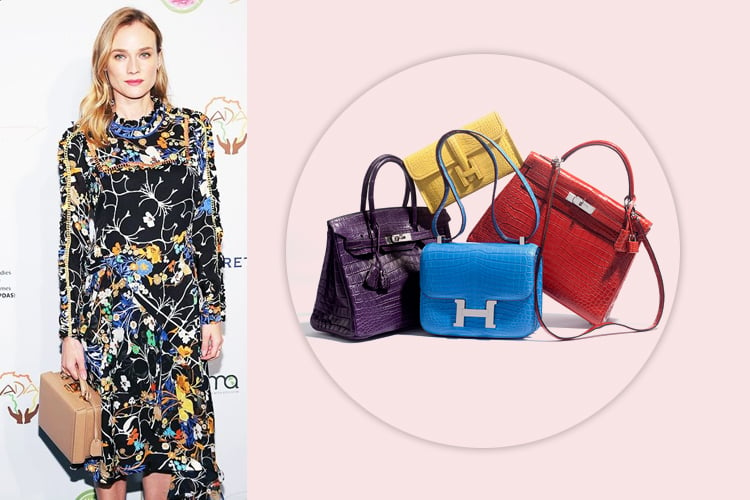 Just like style gets on rampant each season, so does bags. As attuned as we are to social media to keep tab of our preferred fashion bloggers and global stars rising popularity, there is no denying we want to get our hands on what they are pulling off. All the Instagram worthy posts covers all the exclusivity and one current obsession is handbags. Any woman loves the latest thing in carryalls. So, here are few handbag moments we thought you'd love.
This guide can give you a head start to pick your options.
1. Priyanka Chopra-Ralph Lauren-Box Bag
Much has been read and said about Priyanka Chopra Met Gala 2017, Ralph Lauren brown trench coat. No one could have sashayed down that red carpet better than Miss Chopra. Her Ralph Lauren- Box Bag also caught the attention of newsmakers. Better late than never, but it is worth a mention.
Have you been preparing for that weekend getaway for long? If then, invest in a box bag that is shaped like a mini trunk and remind you of high fashion lunch boxes. It can make an ideal holiday bag- stylishly speaking.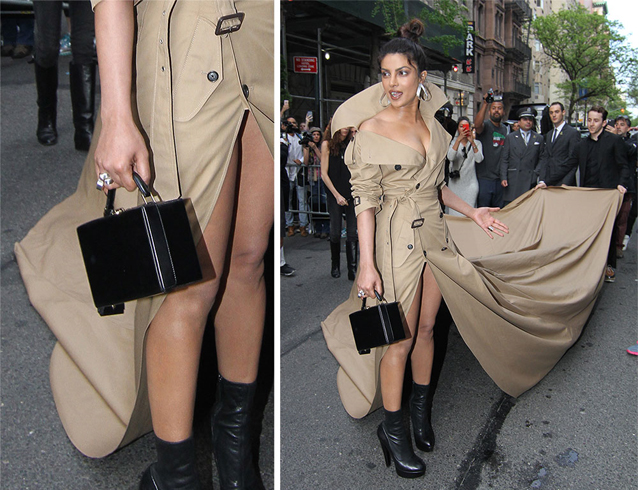 Here are more celebrities strutting off in box bags: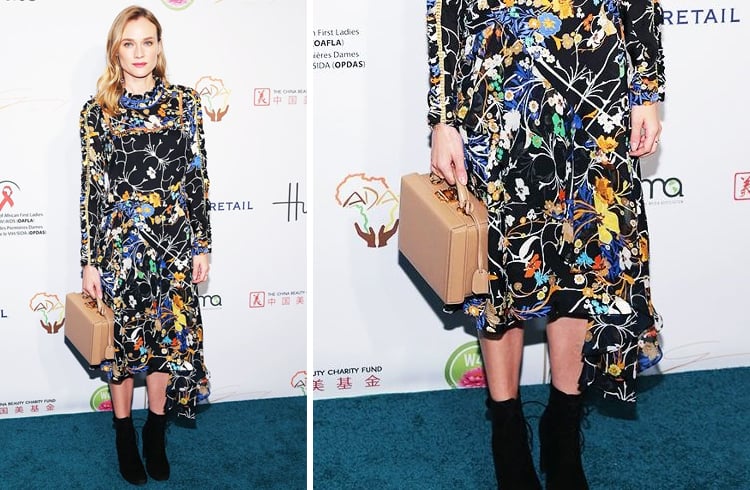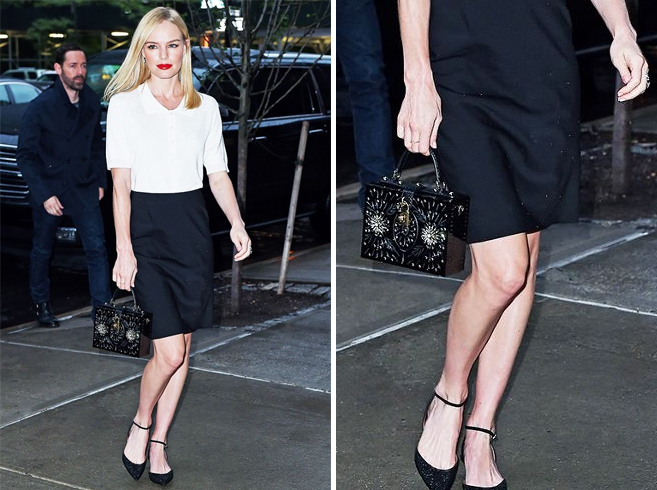 2. Sonam Kapoor-Dolce and Gabanna-Mini Bag
The Mini-bag trend has been there in trend for quite some few seasons. Looks out it is here to stay for long! These are small purses, perfect to put in your lipstick and few coins. Seen in the picture is stylish actress Sonam Kapoor who looks divine in a Raw Mango powder blue floral saree. She is seen carrying a Dolce and Gabbana mini bag to match.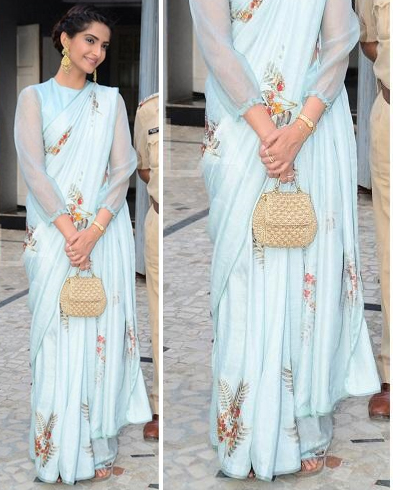 You might be thinking, what can even fit in a bag that small? But give a damn! They are just too cute to miss out on.
Seen in the image is Selena Gomez in a Coach mini kiss-lock bag at the Met Gala, 2017.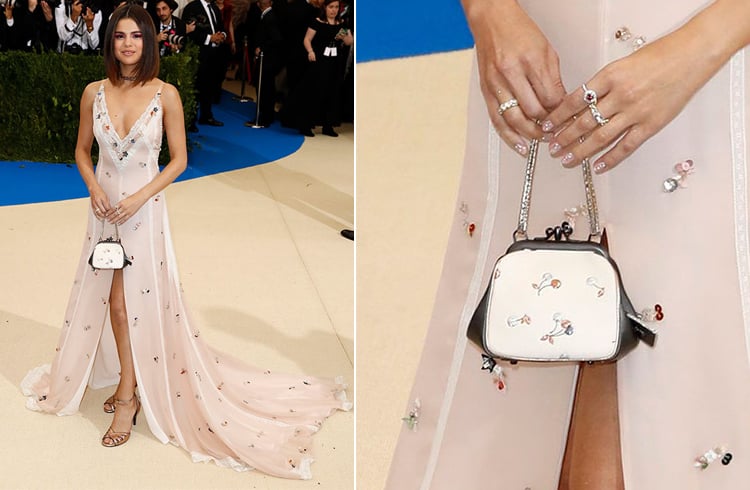 Kendall Jenner was also spotted with a Louis Vuitton Murakami Mini Speedy Bag at A$AP Rocky X Guess Club.
3. Deepika Padukone-Chanel-Tote Bag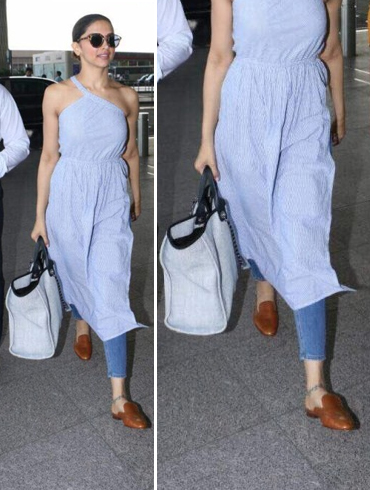 Another summer 2017 bag trends is the tote bags. These tote bags can be repurposed as a day carry bag and as a shopping bag. These bags can usually come in crisp and somber colors. You can look out practical wearable alternatives just like how Deepika Padukone was recently spotted at the Mumbai airport.
The actress was dressed in a long pale blue top, ripped denims, brown mules and Chanel grey tote bag.
Take cue from the leggy lass and her style counterpart actress Kareena Kapoor flaunting their Chanel tote bags.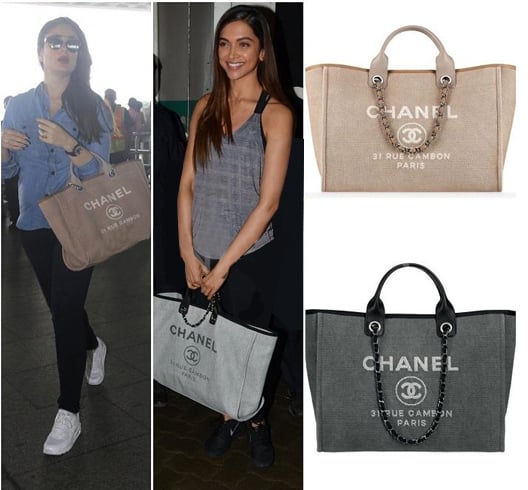 4. Malaika Arora in Balenciaga Tote Bag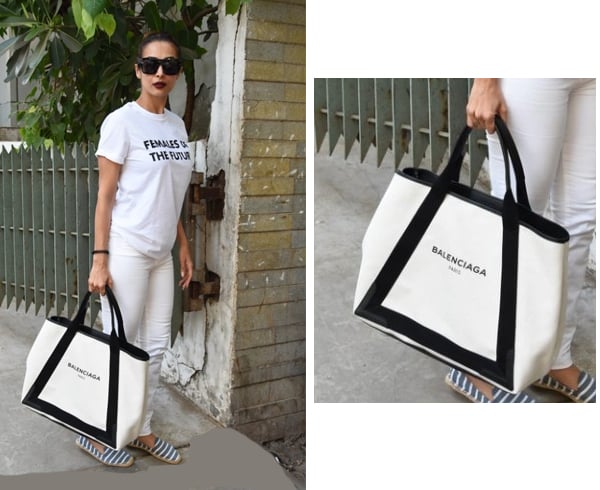 5. Gigi Hadid-Karl Lagerfeld-Duffle Bag
Supermodel Gigi Hadid is seen in the image carrying a Karl Lagerfeld K/Jet Weekender Bag. She was wearing a Holzewiler hoodie, Gucci loafers and Opening Cermony x Gentle Monster sunglasses.
This is an ideal bag for all the fashion conscious ladies. For most women, styling becomes more important than practicality. But, why compromise on practicality, when you can certainly look stylish anyway. This is the reason why large duffle bags are the hottest bag trends of summer 2017. After all, all women need that one bag where there is space enough for stashing their beauty must haves.
You can look out for duffle bags in different designs available; floral print, large asymmetrical prints and quirky prints.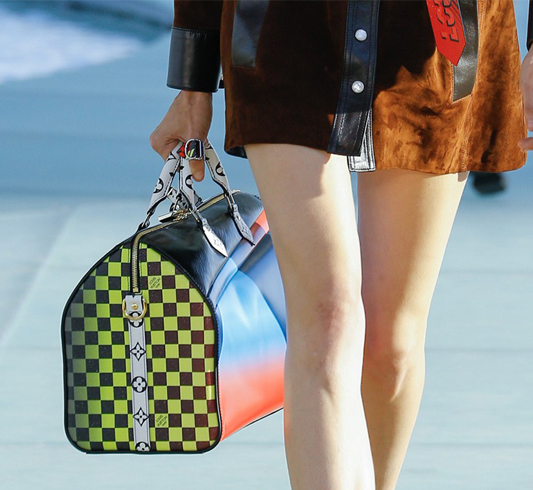 6. Lily Alridge-Balenciaga- Tropical Printed Bag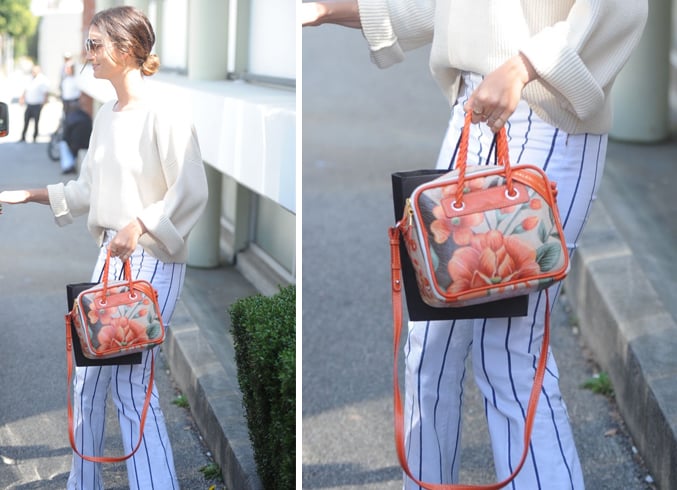 Alright! There you have it-a tropical printed bag. This summer, you will come across a lot of such floral and eclectic prints. Retro flower prints and geometric patterns are the common prints that you can add to your collection.
In the image, supermodel Lily Alridge is seen in a blue and white striped trouser by Frame. Her outfit is actually a two-piece jumper but Alridge paired it with Isabel Marant sweater, Balenciaga tropical printed bag and Loewe Sunglasses.
The supermodel's staple makes it the perfect piece to build a summer wardrobe and is a worthy alternative.
7. Kendall Jenner- Chanel- Clutch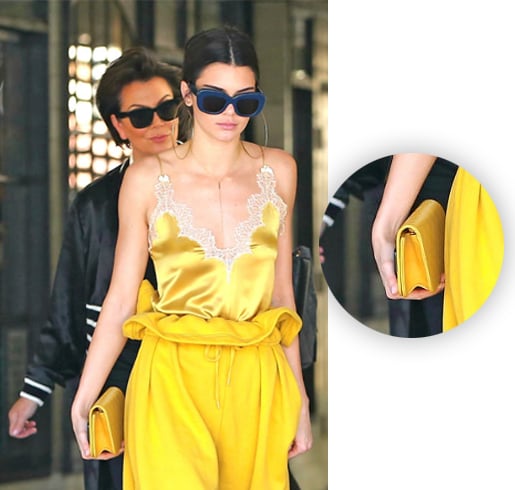 Clutches are the most glamorous of all the summer bags of 2017. These clutches can be preferably carried out when you head for a stroll or at brunch. Just like how Kendall Jenner managed to slip a clutch to match her bright yellow outfit. The 21 year old model headed out for a bite with mom Kris and sister Kourtney Kardashian. Her summery outfit quickly made headlines. She wore a yellow silk cami with matching trousers from her own collection. Sticking with her matching yellow outfit, Kendall carried a Chanel clutch and a large retro dark sunglasses. Her gold hoop earrings and body chain perfected her look.
You can look out for hand held strappy clutches to attach along wherever you are headed to. Here are few images for inspiration: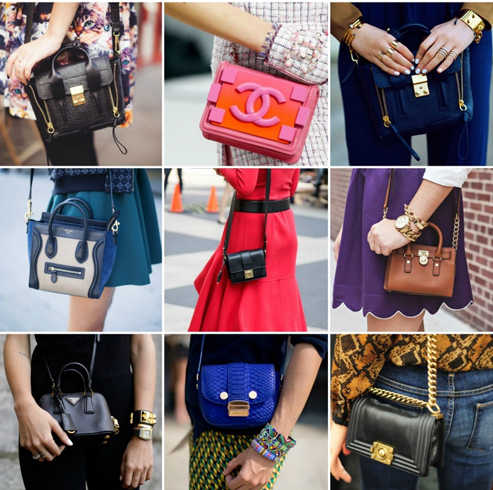 8. Sofia Vergara-Gucci- Leopard Bag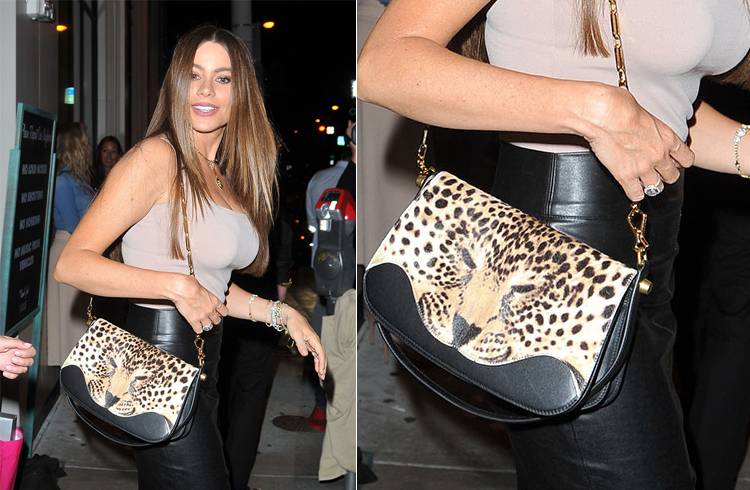 Snakeskin, pop pythons and leopard skin handbags are trendy for any occasion. The trend has gone wild this season with leopard skin and snake skin for footwear and handbags. And actress Sofia Vergara dined at Catch in a bold leather skirt with a Gucci Leopard bag to match.
A simple or a fully flashed animal print handbag can get uninteresting. For a fresh summer burst, you can look out for a bag that is topped with floral embroidery.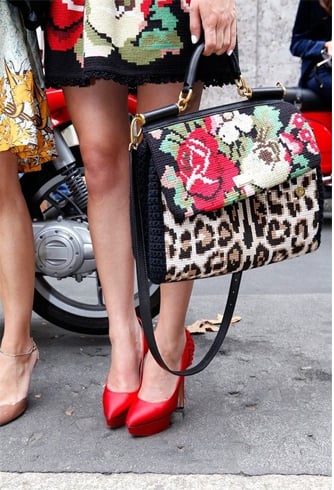 9. Lily Allen- Chanel- Drawstring Bag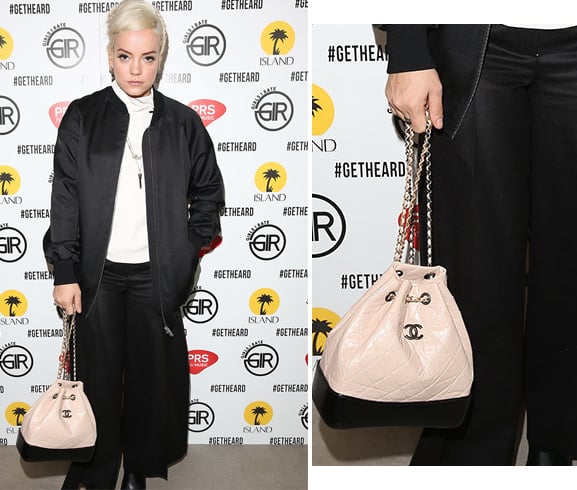 One handbag that is on the casual side for summer 2017 is drawstring bags. This is highly essential because for summer, you need a bag that you can carry your beauty daytime essentials without looking too formal or dressed up. Though this bag has a casual hippy side to it, but it does bring out a certain charm. These bags are generally simple and come in rich prints. You can look for drawstrings that are extra long so you can comfortably wrap it around your wrist.
Lily Allen dressed down in all-black ensemble and paired with a pale pink Chanel drawstring bag for a pop of color at the #GETHEARD panels' event carpet at PRS for Music in London.
Which of these celeb handbags did you like the most? Comment and let us know!
Images Source: pinterest