Scalp problems like flaking, itchiness, and others can be downright bothersome for anyone dealing with them. But a common, more serious condition, scalp psoriasis is typified by red scaly skin patches that cover the full scalp and can get highly inconvenient. Treatment for this problem is available in the form of ointments, steroid solutions, and oils. But basic care for psoriasis can start with the right shampoo.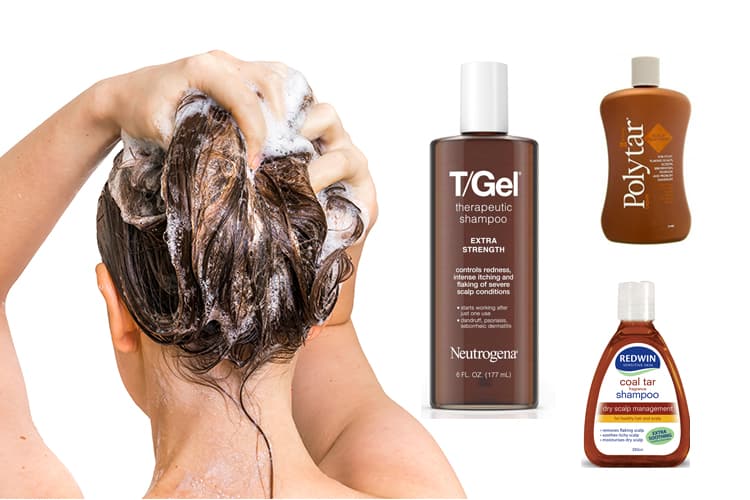 Those dealing with the condition should select a formula that sloughs off flakes without irritation. Dermatologists also recommend use of a shampoo containing an ingredient like coal tar, a dark liquid popular used in medications for seborrheic dermatitis and psoriasis. It is known to reduce inflammation while slowing down skin cell growth.
Top 10 Coal Tar Shampoo To Select From:
We've organized a list of shampoos which has coal tar as its active ingredients. Take a look below:
1. MG 217 Tar Shampoo:
This product is especially essential for people with serious scalp psoriasis. It has about 3% coal tar, which is great at removing scalp irritation and build-up.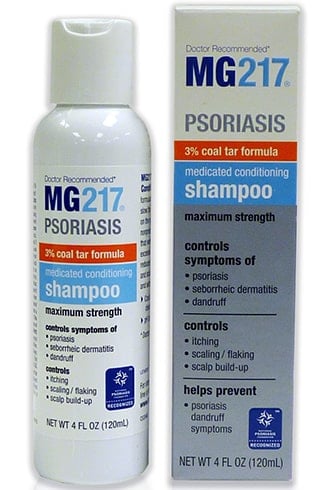 2. Neutrogena T/Gel Shampoo-Extra Strength:
The tried-and-trusted-product from Neutrogena has over 1000 five-star Amazon ratings and is dermatologist approved. The gel shampoo contains 1% of coal tar and also contains conditioners to treat hair while leaving it manageable. No wonder it is recommended by many users.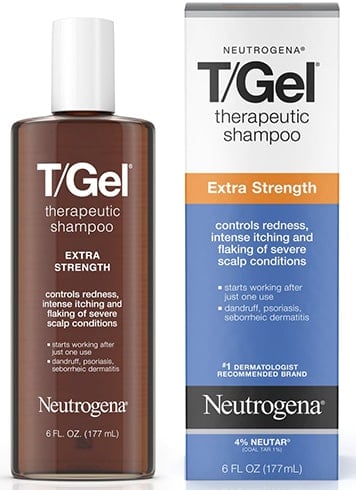 3. DHS Tar Shampoo:
Another effective shampoo which contains salicylic acid to successfully treat scales without damaging your tresses or cause scalp irritation. It's also great for people who have severe crusty scales which are difficult to remove.


4. Redwin Dry Scalp Management Coal Tar Shampoo:
Formulated with extracts of aloe vera and birch, the Redwin coal tar shampoo moisturizes dry, itchy scalp. It also doubles as conditioner and exfoliator. Focusing mainly on hair and scalp health, the pH-balanced shampoo delivers desired results.
5. Denorex Extra Strength Dandruff Shampoo + Conditioner:
The itch relief shampoo from Denorex treats your scalp and condition hair. It helps in treating dandruff and fighting off an itchy scalp. The shampoo cum conditioner moisturizes hair and prevents dryness. You will be left with a tingling sensation whilst cleansing your hair using this product.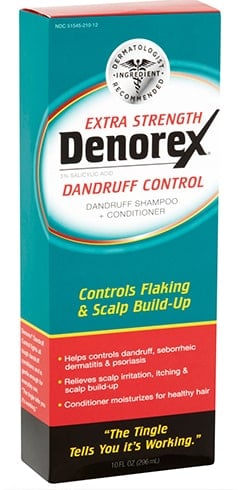 6. Polytar Scalp Coal Tar Shampoo:
This coal tar shampoo is popularly known for treating psoriasis, dandruff, seborrheic dermatitis, and eczema. It also removes flakiness and reduces a dry scalp. The formula is suitable for all types of hair including sensitive. Hair remains hydrated and well-conditioned after each use.
7. Equate Original Anti-Dandruff Formula Therapeutic Shampoo:
Users rave about this therapeutic dandruff-removal shampoo for its ability to treat dry, flaky and itchy scalp. It also has 1% of coal tar that instantly soothes scalp, cleanses dirt, and keep scalp healthy. The ingredients used in the shampoo are gentle yet effective to treat dandruff.
8. Alphosyl 2 in 1 Shampoo:
The 2 in 1 shampoo by Alphosyl has anti-scaling properties that treat a dry scalp, dandruff, psoriasis, and seborrheoic dermatitis. The conditioning formula provides soft, manageable tresses within the first wash. Recommended by dermatologists all over, the medicated shampoo delivers amazing results.
[sc:mediad]
9. PsoriaTrax Psoriasis Relief Anti-Dandruff Tar Shampoo:
And if your scalp is especially itchy, we suggest products that contain coal tar and other ingredients are beneficial. A shampoo like this medicated one from PsoriaTrax could lessen the itchiness. It contains soothers like (5%) coal tar and potent ingredients to control the problem of dandruff, seborrheic dermatitis, and psoriasis. But you should consult a dermatologist before using this shampoo.
10. Neutrogena T/Sal Shampoo:
Another popular one from Neutrogena is the T/Sal shampoo for those with mild scalp psoriasis. It is less effective compared to T-Gel but also contains salicylic acid to successfully remove scales from scalp. Apart from that, it can treat itching and redness.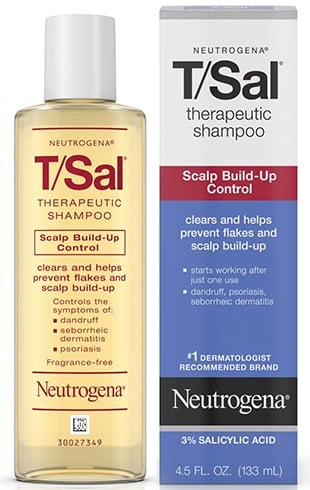 These are our favorite picks of coal tar shampoos for scalp psoriasis, as well as suggested by experts.