30s is the time you can't afford to skip on using an anti-ageing cream-because wrinkles occur! When it comes to selecting the best creams, you'll first need to plan how to use it. If you want something to deal with your dryness all day long, then you want one with moisturizing agents. Or you want an extra dose of hydration while you sleep? Then you should pick a night time formula that can soak in moisture while you catch your beauty sleep.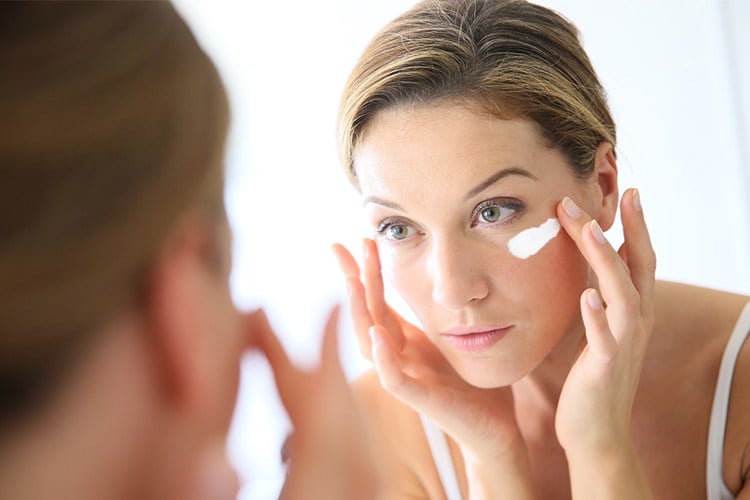 Thankfully anti-ageing creams for 30s are recognized and well-categorized. So you can browse through a good number of your favorites at the local drugstore or online available at affordable prices.
The Top Anti-Ageing Products Available in India:
To discover the anti-ageing cream products for your 30s, we tapped into the most reviewed and recognized brands available in India. Find out which are the products, ahead.
1. Olay Total Effects Anti-Ageing Night Firming Cream & Face Moisturizer:
This anti-ageing cream by Olay Total Effects is an excellent selection. The multi-purpose formula works wonderfully, leaving face radiant, firm, and glowing. It minimizes the appearance of wrinkles and clear skin after one use. Another unique selling point of the night cream is its deep conditioning properties for when you require TLC. This product is cost-friendly and feels very luxurious on skin.
2. Lakme Absolute Youth Infinity Skin Sculpting Night Cream:
Another Lakme's product to make our top spot is their Youth Infinity Night Cream, which is a good selection for those in their 30s. Containing Insta-Collagen boosters, this skin sculpting cream tightens skin while its luminizing pearls provider brighter look in the morning. Suitable for all skin types, this product is not prone to irritation and is gentle.
3. Neutrogena Ageless Intensives Anti-Wrinkle Deep Wrinkle Night Facial Cream:
This best-selling wrinkle cream by Neutrogena helps slow down skin elasticity and boost collage production to keep skin hydrated. It contains potent properties which improves the appearance of fine lines, wrinkles, and improve firmness. The facial cream also improves rough texture, restores essential nutrients, and skin thinning.
4. L'Oreal Paris Age 30+ Skin Perfect Cream SPF 21 PA+++:
The most essential thing you can prevent ageing signs on your skin is to wear a good wrinkle cream suitable for your age. Nothing else is comparable to making a big impact. This anti-ageing cream from L'Oreal Paris is suitable for those who have entered their 30s. Its hero ingredients and pro collagen boost elasticity, refines fine lines, and plump wrinkles. In addition, the skin perfect cream provides firmness while adding a major hydration dose.
5. Proderme Vita C Anti-Aging Cream:
Featuring the highest concentration of anti-ageing boosters, this formula penetrates deep into skin's surface to lessen the appearance of fine lines. In one week, it works to reveal smoother, younger-looking face. The super-enriched wrinkle cream delivers a smooth and even tone. It also contains anti-ageing complex formulas to improve wrinkled look, moisturize, and revitalize dull skin.
[sc:mediad]
6. Wow Skin Science Anti Aging Night Cream:
Your skin repairs on its own while you sleep, and this anti-ageing formula can take that up a notch. Wake up in the morning to refreshed, dewy, and rejuvenated skin courtesy of the gentle cream that tackles wrinkles, dark spots, fine lines, loss of elasticity and dryness. It contains collagen boosters to plump skin and reduces signs of ageing.
7. Garnier Wrinkle Lift Anti-Ageing Cream:
This lightweight wrinkle cream has no shortage of ingredients that can boost collagen, restore visible firmness, and lift facial contours. Its innovative formula also tackles dryness and works its way deep into the skin.
8. Lotus Herbals YouthRx Anti-Ageing Transforming Creme SPF 25 PA+++:
This beloved anti-ageing cream has been earning best reviews since it hit the market. Its rich creamy texture belies its cost and results. The cream also contains anti-ageing hero ingredients and Vitamins that work together to majorly plump skin, smoothen fines, and plump skin. The wrinkles are softened from the skin after the first use itself.
9. Trufella Natural Hydrating Day or Night Anti Ageing Face Moisturizer:
Maximize your beauty game with this anti-ageing moisturizes from Trufella Natural that fights wrinkles. It has been clinically proven to smooth fine lines and ageing signs in just 8 weeks. The formula contains hydrating mineral complex and other agents, which penetrates deep into skin to even out lines.
10. Alyuva Anti-Aging Rejuvenating Ayurvedic Cream:
If you care about natural ingredients or its origins, the Alyuva is the skincare brands for you, and their anti-ageing rejuvenating Ayurvedic cream is one of their best-sellers. Great for all skin types, we find this cream has the perfect balance in providing hydration without being heavy. It provides a lightweight finish and absorbs quickly.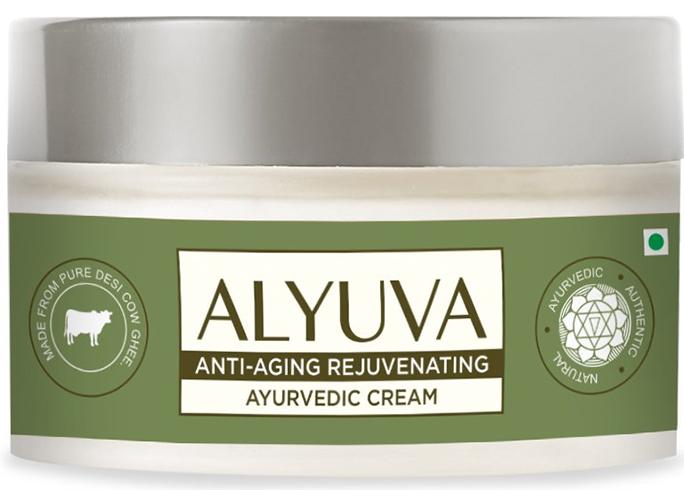 These are our selection of 10 best anti-ageing creams to use in your 30s. We hope these reviews make your search easier. Write in to us for any kind of feedback in the comment section below.