Waxing appointments are pricey, and frequently using the razor or tweezers becomes more of a burden in your beauty routine. No matter what you want: whether it is total clean-up, slight clean-up, or removing peach fuzz or stubble, you want it to be painless. If you are a beginner to the home-waxing method, you'll be glad to learn there are plenty of brands vetted by users for their successful line of hair-removing products.
To find out the most popular variations, we have rounded up 10 of the very best-reviewed items.
Top 10 Hair Removal Wax Strips Available in India for 2021
From Veet to Nad's hair removal wax strips, below are the top-rated products available at beauty stores and online.
1. Gigi Hair Removal Strips:
Perfect for beginners, the Gigi Hair waxing strips easily removes the coarsest and stubborn hair. Simply apply the fabric on your skin and swift remove it. Use the skin protecting cream that comes with it to remove excess oil.
Best Reviews:
Most users say this is perfect for those trying waxing from home the first time. It is simple to use and foolproof. In addition to being an effective, good-quality waxing product, the price is affordable too. The skin is hair-free for up to five to eight weeks.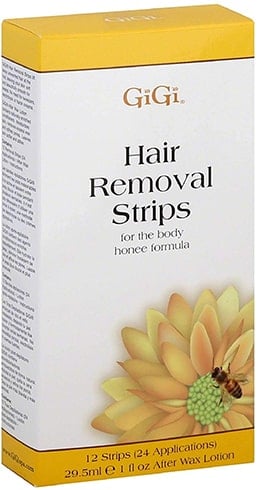 2. Veet Full Body Waxing Kit:
If you aren't too comfortable with other mainstream hair removal options, this gentler version of Veet might change your mind. It's fortified with Vitamin E and categorized to suit all types of skin. The waxing strips from this brand nourish skin and dissolve hair, while leaving it super-soft.
Best Reviews:
The chemicals' fragrance is strong but does not overwhelm. You can leave on the strips for just five minutes and take about 99% of the hair. I would definitely recommend it to everyone! It does not irritate the skin at all.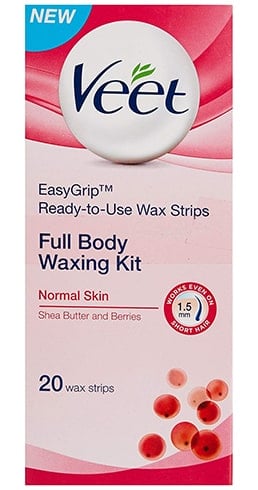 3. Sleek Waxing Strips with Shea Butter and Berries:
The waxing strips by Sleek pull hair gently from their follicle, including the shortest and finest of hairs. In order to make this work, press the waxing strips and rub in continuous motions. Pull down the strips against the direction of hair growth. The presence of ingredients like Shea butter and berries keeps skin moisturized.
Best Reviews:
It is simple to use and removes unwanted hair gently and effectively. The strips grab the hair well and pull it out effectively.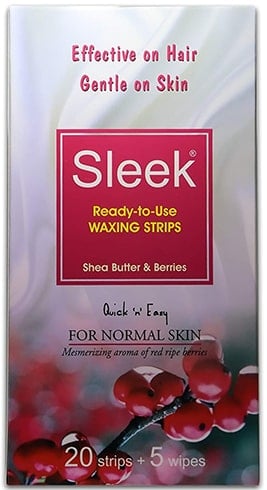 4. Lycia Hair Removal Wax Strips:
Made with 100% organic wax, this product can be gently applied to the skin, and then removed. It is said to be soothing on skin and does not contain preservatives.
Best Reviews:
One of the most favored wax for many because it is completely natural and can leave skin moisturized.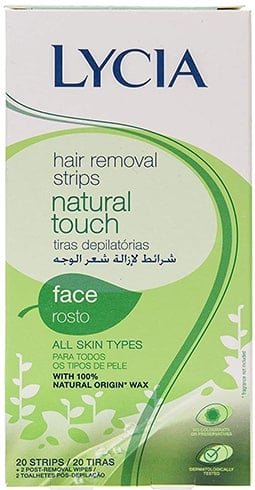 5. Hiphop Skincare Body Wax Strips with Argan Oil:
We are huge fan of this body wax strips by Hiphop, perfect for removing hair without stripping off natural skin moisture. The argan oil infused strips targets hair and removes it while protecting your skin from getting dry.
Best Reviews:
People swear that they could have ordered it initially instead of going for another brand. It does exactly what it promises, say users.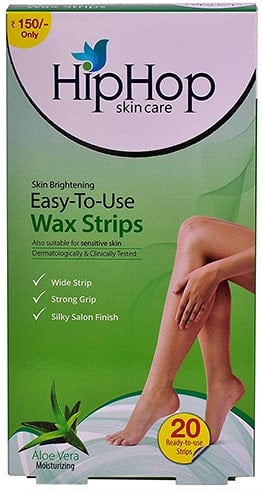 6. Waxkiss Cold Wax Strips:
This hair removal product from Waxkiss is pre-waxed cold strips that are suitable for hands, legs, underarms, and bikini area. They are great for stubbles and used to target any form of fuzz. It works gently on skin without causing any irritation.
Best Reviews:
Many users claim to have ordered this product many times as it removes body hair with ease.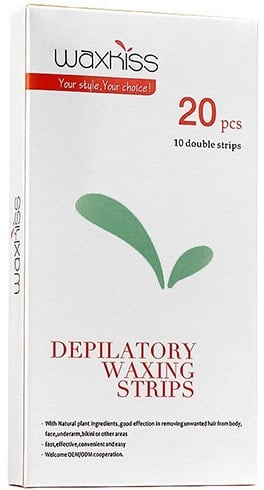 7. Fantasea Non-Woven Wax Strips:
Fantasea Non-Woven Wax Strips absorbs well into skin and are well-textured. It comes in two set-small and large. One set is for the body and the other is for the face.
Best Reviews:
Users claim they used the product repeatedly for several months and love the results! They have been consistently using it for the face and body.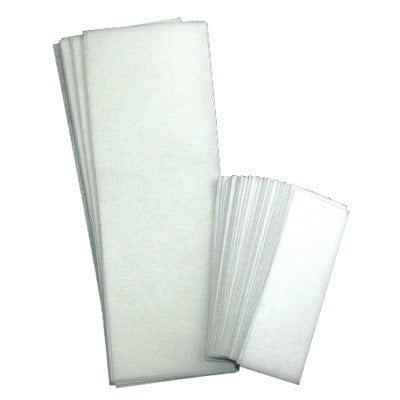 8. Makeup Mania Be Natural Waxing Strips:
The waxing strips from Makeup Mania are designed to remove hair safely and gently. It is usable even on small areas.
Best Reviews:
Users really like this as it is gentle on skin. The wax sticks well on the strips and therefore is effective.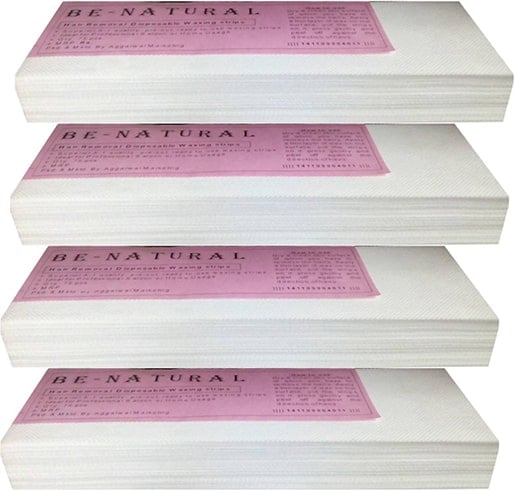 9. Nad's Facial Wax Strips:
The facial wax strips by Nad's are double-sided and are ready-to-use. Simply rub onto skin and peel off in opposite direction of hair growth. The wax strips remove the stubborn, finest of hair.
Best Reviews:
The product is hypoallergenic and is dermatologically tested. It is gentle on the skin.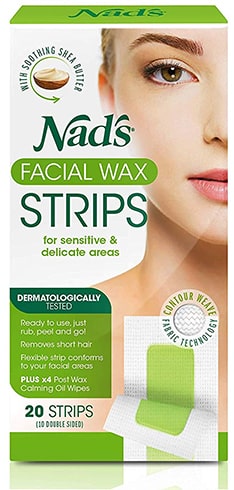 10. Nair Hair Remover Wax-Ready-Strips:
These waxing strips are ready-to-use and are perfect to use on face and bikini area. They are rich in rice bran oil and can remove the tiniest of hair strand without rubbing.
Best Reviews:
The best part of these wax-ready strips is that it comes with cleansing wipes.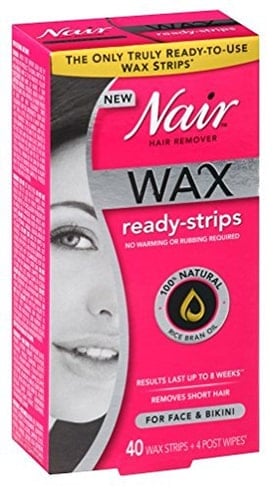 If you are foraying into waxing for the first time in general, then you can surely try any of these 10 hair removal strips suggested above. All of these products can be availed from major beauty stores and online. Suggest the same to your friends and purchase an extra kit just to be ready!