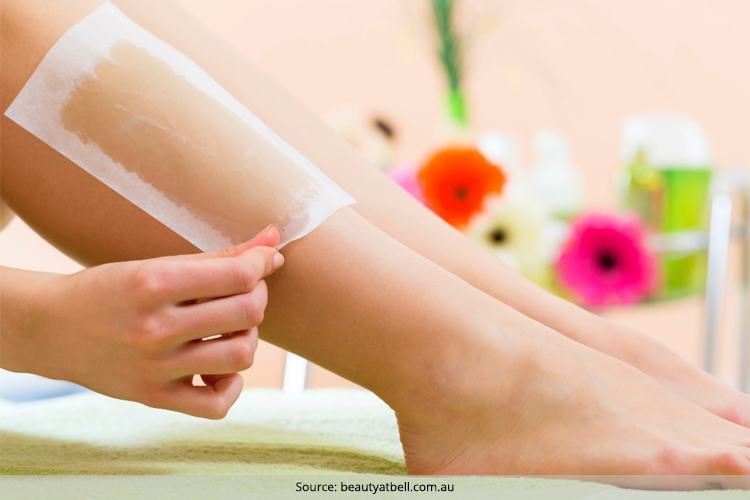 Thick lush hair on the head is appealing and attractive for any woman but small strands on hands legs, face and any other part of the body is an undesirable evil that makes you look unattractive. With today's busy and hectic lifestyle, the modern woman is looking for a quick, no hassle and effective means of removing these undesirable hair.
How To Use Wax Strips
Wax strips come as a highly recommended fashion tip by experts for any woman finding herself short on time. Learning the right technique of how to use wax strips takes care of unwanted hair easily at home. Let's glimpse through various aspects of wax strips.
[Also Read: Tips To Make Waxing Less Painful]
Ready To Use Wax Strips a.k.a Cold Wax Strips
These are strips on which the wax has been pre-coated. Being cold wax strips, they do not require any heating. Containing just the right amount of wax, these are ideal for busy women. Normally available in multipacks, a wide variety is available for varied skin types and for specific areas of the body. The strips are normally sealed in pairs. The user needs to pull them apart and use it immediately. Left over strip can be folded in half and stored for future use. Generally cold waxing strips are not ideal for sensitive areas like bikini area, underarms, upper lips etc. But few brands have launched specialized strips for sensitive areas which are quite safe to use. However, it is recommended that one sticks to reputed brands so that quality products are being used on your skin. Reading reviews of specific products and the customers' feedback in leading fashion magazines is a good idea.
Using Cold Wax Hair Removal Strips
Using these strips is quite convenient and quick. The skin to be waxed must be clean, dry and devoid of any oils, creams or moisturizers. A pair of strip should now be rubbed briskly between the palms to heat the wax. Normally the strips have a logo which fades when subjected to this cool heat-activated technology and facilitates understanding that the strips are ready for use. Strips should now be separated and one of it applied on the skin with firm pressure. It should now be smoothed a couple of times in the direction of hair growth so that the wax gets firmly adhered to the hair. Keeping the skin tight, pull the strips in the opposite direction but parallel to the skin. The area should now be cleansed using the wipes provided with the kit. End the process by applying a hydrating and soothing moisturizer. Most kits have instructions on how to use wax strips. They should be read carefully so that no instruction is omitted.
[Also Read: How To Wax Your Legs]
Types Of Wax Strips
Wax strips are normally made from soft wax which never hardens and have a honey like consistency. They are broadly divided into fabric strips and ready to use wax strips. Fabrics used are either muslin or pellon strips. These strips are normally suitable for large areas for hair removal like hands and legs. Selection of the right strip and the correct knowledge of how to use wax strips of the chosen kind is the key for the most effective results.
[Also Read: Do's and Don'ts of Waxing at Home]
Using Soft Wax Fabric Strips
The area to be waxed must be thoroughly cleaned and pat dried completely using a soft towel. The wax must now be warmed according to the provided instructions and temperature checked by a patch test. Once everything is in order, the wax must be applied using the applicator in the same direction of hair growth. Before it hardens, the muslin or pellon strip must be pressed firmly on it in the same direction of hair growth. Keeping the skin tight and taut, the strip is pulled in the opposite direction and parallel to the skin. Pressure can now be applied on the skin to relieve any pain or discomfort. Any leftover wax should be removed using a wax strip.
[sc:mediad]
Selecting Between Muslin And Pellon Strips
Muslin strips are generally dense woven fabric with strong waxing grip. These strips can be cleaned and reused and are great for eyebrows, legs, hands or upper lips. It is not recommended for sensitive areas like bikini and underarm.
[Also Read: How to Take Care of the Skin Post Waxing]
Pellon is a non woven fabric which is less pliable and adheres less to wax. Difficult to use on some areas, they tend to leave some hair behind along with their own few strands. However, they are comparatively cheaper.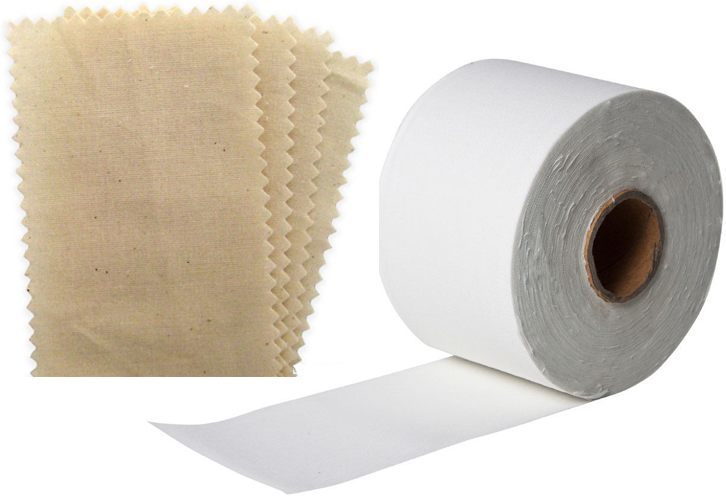 Purchasing and using wax strips make the entire waxing process a hassle free and less painful affair. The mess caused due to heating and application of wax is also eliminated to a great extent. Do let us which type of wax strip worked best for you and why. Leave your comments in the box below.