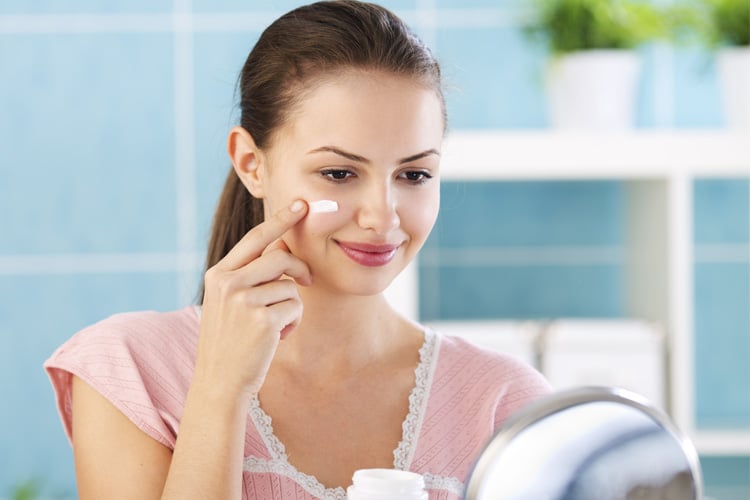 We sleep at night to wake up fresh and rejuvenated the next morning, isn't it? And while we snooze, our skin gets to work to heal and repair itself, and that is why we refer to a good night's sleep as 'beauty sleep'. No wonder Sleeping Beauty is portrayed as a beautiful lass! But that is not all. After the night shower, it is important to have a good skin regime to end the day with and before hitting the bed, or else forget about having flawless skin.
One of the most important steps for women with oily skin especially is to use the right night cream for oily skin. This would be a night cream for oily skin, which can absorb nutrients and would be light in consistency so that the pH balance of the skin stays put and the skin gets to feed itself and breathe too.
5 Best Night Cream For Oily Skin
A good night cream for oily skin also means that you would have fewer signs of ageing – wrinkles, fine lines and skin that sags or waking up to puffiness the next morning too. Even the elasticity of the skin and the firmness would stay put. So here are our five best night cream for oily skin which you should have.
[Also Read: Best Skin Whitening Creams ]
1. Lotus Herbals Nutranite Night Cream
This is a night cream from the house of Lotus, best meant for oily skin because of the rich nutrients in it which feeds the skin when the body sleeps. This is a cream that also replenishes the skin, heals the damages and repairs it too, in turn, taking care of the elasticity of the skin as well. When you wake up the next morning and you touch your skin, you would find it to be soft and smooth. The Lotus night cream for oily acne prone skin is definitely one product that you should stash up on!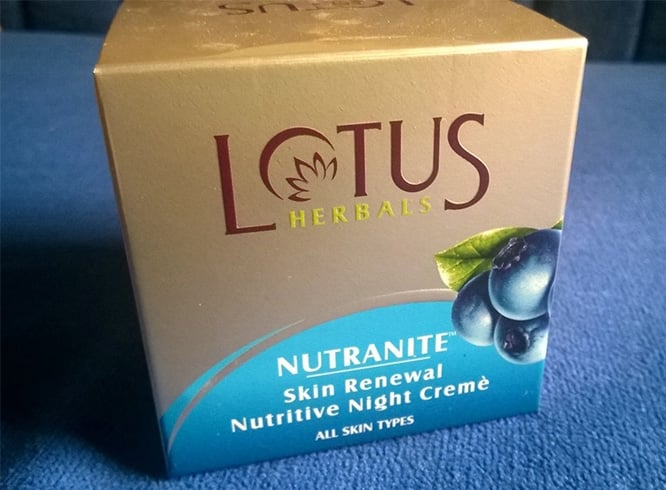 2. Olay Natural White All in One Fairness Night Cream
This is a unique cream with triple vitamin formula in it and the best fairness night cream for oily skin that we would recommend. It has B3 vitamins in it along with PRO VitB5 and Vitamin E as well. Now imagine what all these vitamins can do – it helps whiten and brighten the skin, and with daily use, you shall see how well hydrated the skin gets too. This means, no more waking up to skin looking dead and parched or greasy the next morning, and there wouldn't be breakouts and acne to deal with too, thanks to the antioxidants in the product.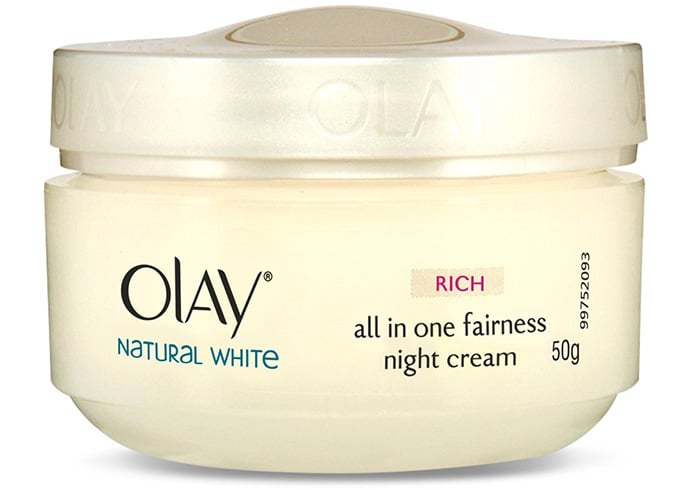 3. L'Oréal Paris White Perfect Night Cream
The gel crème consistency of this cream is what we love, and it is very light on the skin to use as well. Even though you have oily skin, this is a cream that gets absorbed into the skin pretty fast and you don't need a lot of it on the face to use; just a drop or two is more than enough. Your skin gets the best moisturizing touch and it wouldn't be greasy to feel as well, and in addition to that the skin gets replenished too. This is one of the best drugstore night cream for oily skin which we say can also help contain the enlargement of pores and stops discoloration of the skin too.
[sc:mediad]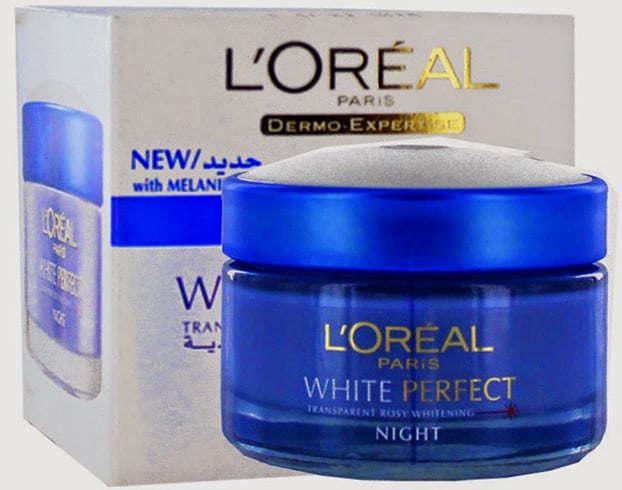 4. Clinique Super Rescue Antioxidant Night Cream
Once again, we shall emphasize on the importance of moisturizing the oily skin you have before you sleep at night. The product here by Clinique is a superb one for oily skin, since it delivers plenty of antioxidants and takes a good amount of time to defuse but acts quick and fast on the free radical onslaught; helps keep the skin safe and sound, strong and reverses the signs of aging too. The texture is runny, which is safe for oily skin and doesn't allow the acne or pimple issues to happen! Hence, one of the best anti aging night cream for oily skin around!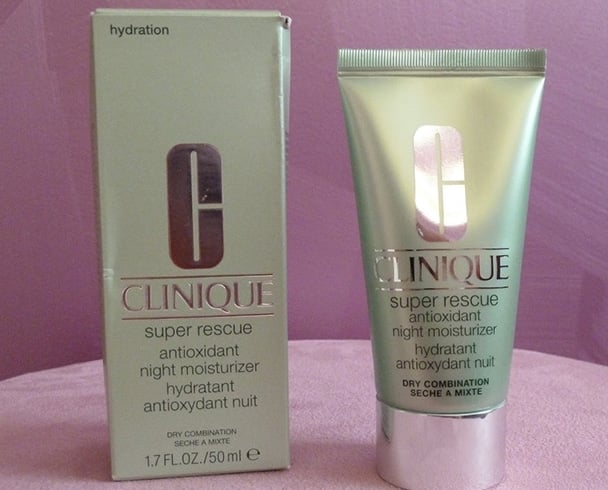 5. The Body Shop Nutriganics Smoothing Night Cream
Body Shop is always a blessing when it comes to beauty products and cosmetics, and that is why we would look at the smoothing night cream for answers to tackle oily skin issues. 99% of the ingredients used in this cream are natural, and they help diminish fine lines and improve the elasticity of the skin as well. It goes deep into the skin to work all night, and keeps the skin shielded for the next day out in the sun by protecting it from the harmful effects of the suns UV rays! How cool is that!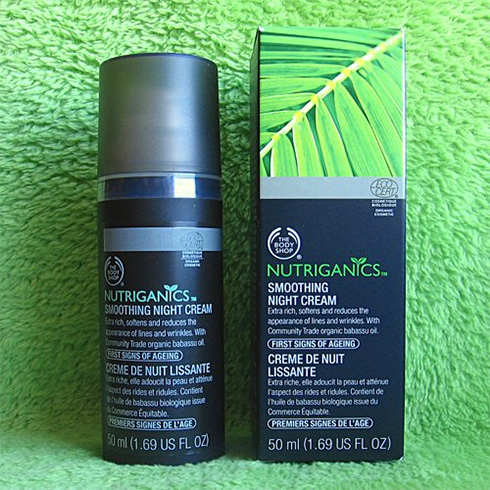 So here were the five best whitening night cream for oily skin, and creams that oily skin women should use. Have you used any of these night creams? We would love to hear your thoughts on them!
Images Source: wordpress