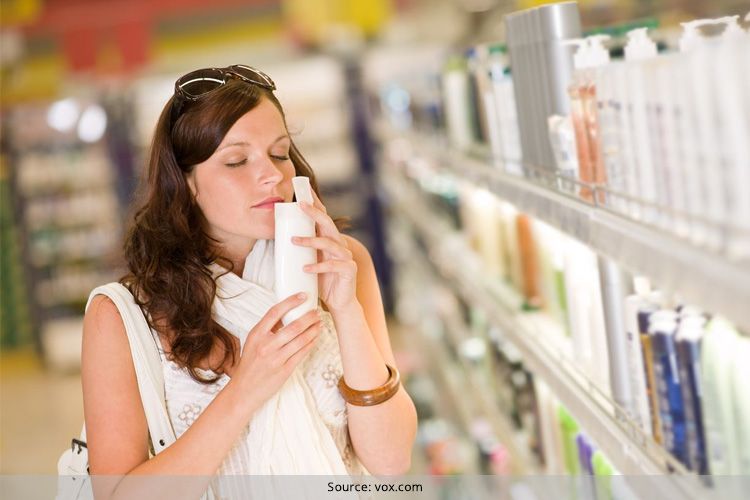 It is the age of organics, darling. There are organic pulses, and organic foods peeping out for your attention in food marts, and now there are organic shampoos.
The shampoo market is flooded with unending brands. Some have a difference in ingredients and the others have a difference in make. You know about the 'Indian' vs 'foreign' tag, right? But ever heard of organic shampoos? They are made from natural ingredients and do a healthy gentle cleansing of your hair, unlike the fancy chemical-rich shampoo labels.
[Also Read: Here's How To Make Organic Blush At Home]
Best Organic Shampoos
It's time now to get a closer hang of organic shampoos and best organic shampoo brands. It will certainly change your shampoo style and get you closer to getting hair without any damage or ill-effects.
1. The Body Shop Rainforest Balance Shampoo
This one is a hot seller from the Body Shop. Being a balancing shampoo, it's made for oily scalps. It means sensitive skins can rejoice at this organic hair shampoo since it has no silicones, sulfates, parabens and colorants which can ruin hair. On the other hand, it has a blend of aloe vera and seaweed which acts as a protection agent for your hair locks.
2. Alterna Caviar Anti-Ageing Replenishing Moisture Shampoo
Free of sulfates, parabens and phthalates, this Best organic shampoos helps you regain lost moisture, protects color, and is dedicated to improving the health of your hair. In fact, users have reported silky and shiny hair after using it.
3. Acure Organics Pure Mint + Echinacea Stem Cell Shampoo
No parabens, silicone, phthalates, gluten or irritating fragrances. This volumizing organic hair shampoo gets your hair noticeably lifted and fuller without the use of artificial and harmful ingredients.
4. Hanz de Fuko Natural Shampoo
Well, the description on the shampoo bottle 'Sulfate & Paraben Free' says it all. This brand is natural organic shampoo at its best. Which means you get extra clean rinse without the fear of dry hair.
5. EDEN BodyWorks Peppermint Tea Tree All Natural Shampoo
This natural organic shampoo controls flaking of scalps, and has no parabens, sulfates, mineral oils, dyes or fragrances. The best part about this organic hair shampoo is that it hasn't been tested on animals. Those of you down with a sensitive skin or allergies should try out this Best Organic Shampoo.
[Also Read: Top Rated Organic Beauty Brands To Use]
6. Calia Organic Hydrating Shampoo
With 100% pure and certified organic enriching oils, plus no animal testing, no sulphates, no sodium, no propylene glycol, this environmentally friendly natural organic shampoo is formulated the most natural way.
7. Acure Organics Moroccan + Argan Oil Shampoo
Once again the absence of parabens, sulphate or gluten makes this Best Organic Shampoo restore moisture for dry and damaged hair. Furthermore, it has oils rich in omega acids that make your hair strands strong and shiny.
8. Dr. Alkaitis Organic Herbal Shampoo
Best for normal, dry and oily hair, Dr. Alkaitis' Organic Herbal Shampoo is made from 100% organic ingredients that contain vitamins and medicinal herbs, apart from therapeutic and essential oils. This organic hair shampoo has also won the Best in Green Beauty award and the Organic Beauty Talk Award.
[sc:mediad]
9. Pura D'or Argan Oil Premium Organic Anti-Hair Loss Shampoo
Made from 100% plant based extracts, this organic shampoo for hair loss is sulphate-free, paraben-free, and has no harmful chemicals. Seen as one of the most effective anti-hair loss shampoos on the market, the Biotin in it strengthens hair strands, niacin increases circulation while their exclusive DHT Blocker Blend promotes healthy hair growth.
10. Rahua Shampoo
Talk of natural organic shampoo and Rahua Shampoo is a must-buy. Why because it double up as an aromatherapy treatment. It lathers well and smells delicate.
Hope you found the info on Best organic shampoos brands to your like and satisfaction. Which natural organic shampoo would you try out for yourself? Write in your comments.