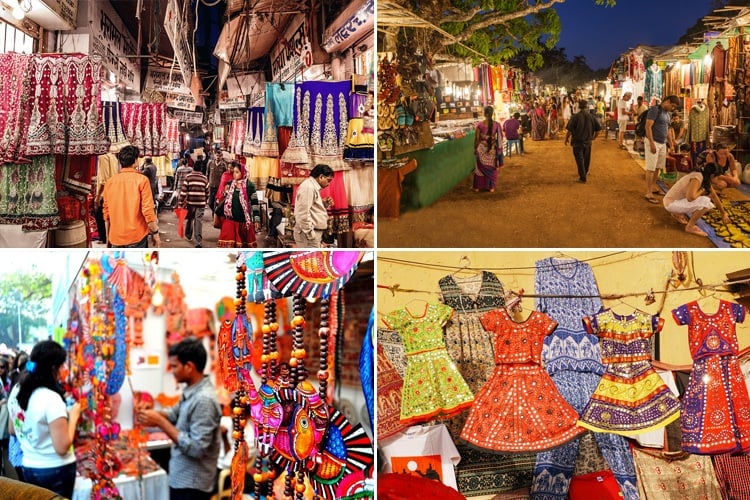 Okay, we know shopping runs in your blood. And that is permitted, as how can you separate womenfolk from their pet passion of street shopping. But with skyrocketing prices and given the fact that buying a t-shirt to a pair of shoe in a swanky mall pinches heavily on the pocket, it is important to know the best street shopping places in India from where you can get decent and worthwhile buys.
[Also Read: Best Shopping Destinations Around the World]
Want to know street shopping meaning? It means flea or street markets, where the conventional showrooms and stores take a backseat, and unnamed stalls & makeshift shops run the show.
Listed Below Are Some Of The Best Street Shopping Places In India
Now get your canvas shoes out as I take you through street shopping places that will fulfil your shopping pulse. It will also make you experience the funda that you have of shopping places near me.
1. Mumbai
Whether it is called as the fashion capital of India, or mecca of fashion, Amchi Mumbai is a great place where you can shop for style at thrift stores. Well, the most popular areas if you ask are Bandra's Linking Road and Colaba Causeway. But you have to be ready to scout through the various stalls and handcarts in your mission to find worthy stuff. Junk jewellery and best of kohlapuris are what you will get in ample measure in Colaba Causeway.
To get trendy pieces, stop by at shops like Fendi and Young Lady Boutique which are just off Hill Road.
If you want something vintage, then drop in at Chor Bazaar where you will get good finds in high end labels like Louis Vuitton or Ralph Lauren. Want to know the best time to visit Chor Bazaar? It's at 6 am on a Friday.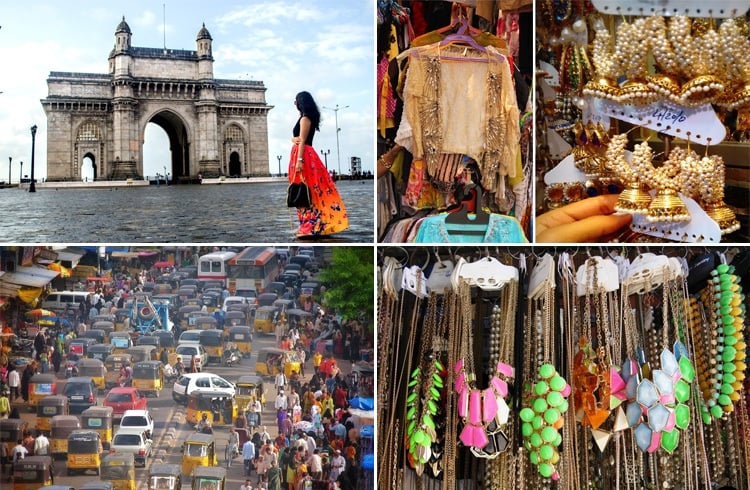 2. Bangalore
Aye aye oh…Ok to be on a serious note, Commercial Street, Brigade Road and M.G. Road are street shopping places in the IT City of Bangalore which will fully entertain your street shopping spirits. You will get the best bargains here in tops, t-shirts, jeans and even chunky jewellery. If you are a shoe freak, then go to Commercial Street. If your heart is craving for antique jewellery and traditional prints; then Brigade Road is more apt. And yes, how can you miss out on Mysore silks, the tradition reflection of Bangalore which has brought many a Bollywood celebrity here.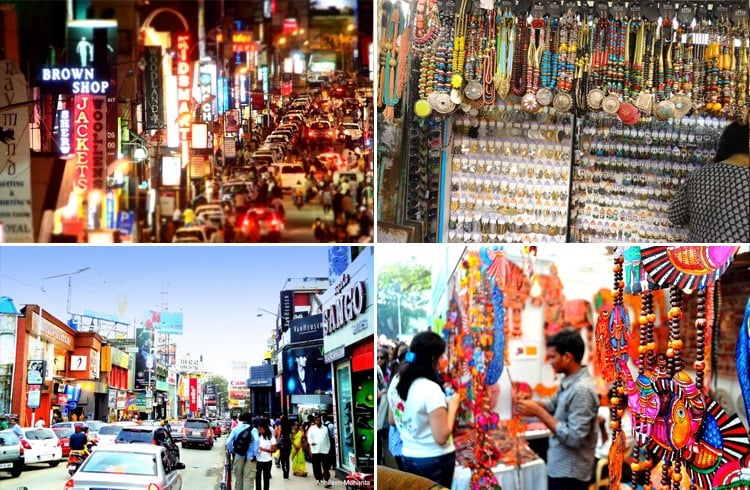 3. Kolkata
For fish and rosogolla lovers, Kolkata is the place to be. But handloom sarees are an integral part of Kolkata as much as Howrah Bridge is to West Bengal. The New Market in the city of Kolkata will get you 2000 stalls to choose your handloom sari from as well as pick traditional jewelery. For handicraft lovers, there is Dakshinapan Shopping Centre and for bookworms there is Oxford Bookstore.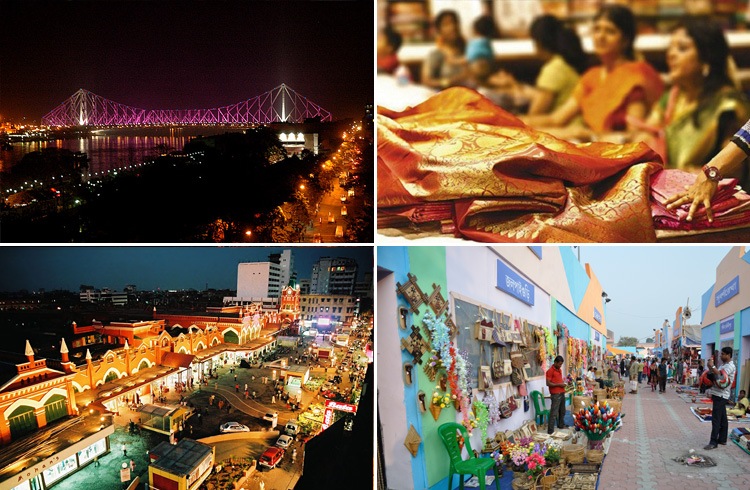 4. Chennai
Silk sarees is the heart and soul of Chennai. Whether it is for a wedding or your individual fashion choice, get yourself a berth in the train to Chennai and visit the sleeping place next to Chennai called Kanchipuram. Once you do, then drop into a weaver's home, not into the shops. Because then you will find a treasure trove of woven silk sarees. Such is the price difference you will get here that a saree worth Rs 15000 might come for just Rs 5000.
[Also Read: How To Stop Shopping Addiction]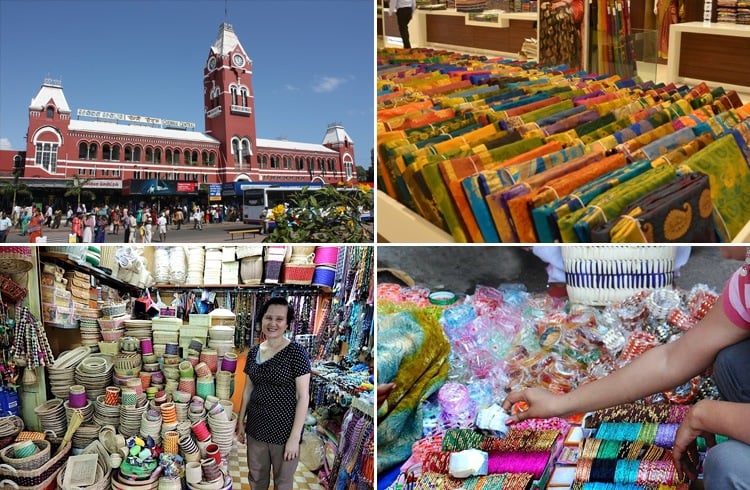 5. Jaipur
The land of camels, historical monuments and the Late Maharani Gayatri Devi, the Pink City Jaipur offers anything between jewellery, antiques, textiles to handicrafts. Jauhari Bazaar is the jewellery hub for silver, precious and semi precious stones, minakari work. Hawa Mahal is where you will get quilts and Bapu Bazaar for textiles.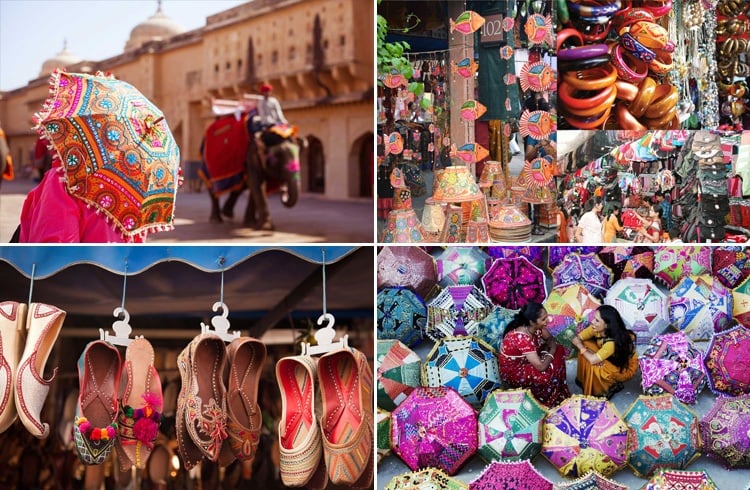 6. Delhi
One of the best street shopping places in india, Delhi has Janpath Market which offers some great discounts on shoes, handicrafts, paintings, jewellery and hippie clothing. Chandni Chowk is a heaven for wedding purchases considering the massive discounts you get on traditional fabrics, jewellery and electronic goods.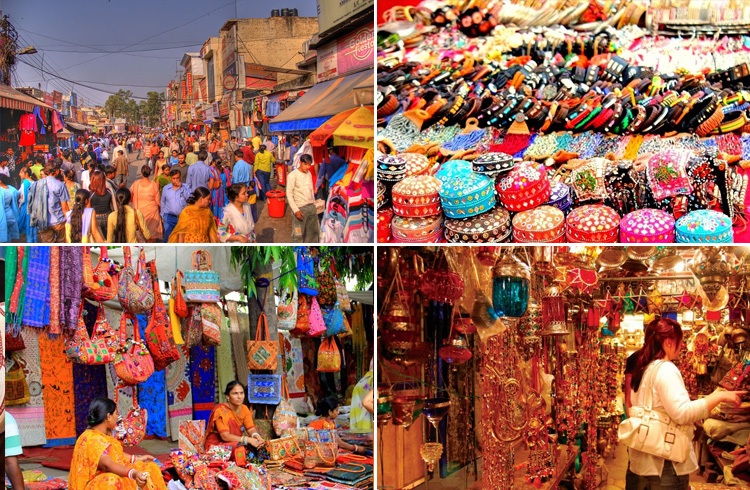 [sc:mediad]
7. Goa
From new age clothes to modern ones to food and knick knacks, Goa is one of the fascinating street shopping places. There is Arpora Saturday night bazaar where you will get unusual fashion, colourful fabrics and leather sandals. The Anjuna flea market or the Arambol street market offers you endless variety in beaded earrings, necklaces, mirrored accessories, embroidered clothes. If Goan cuisine is on your mind, then head to Mapusa Street where you can feast on Goan sausages, feni, cashews, and homemade Bebinca.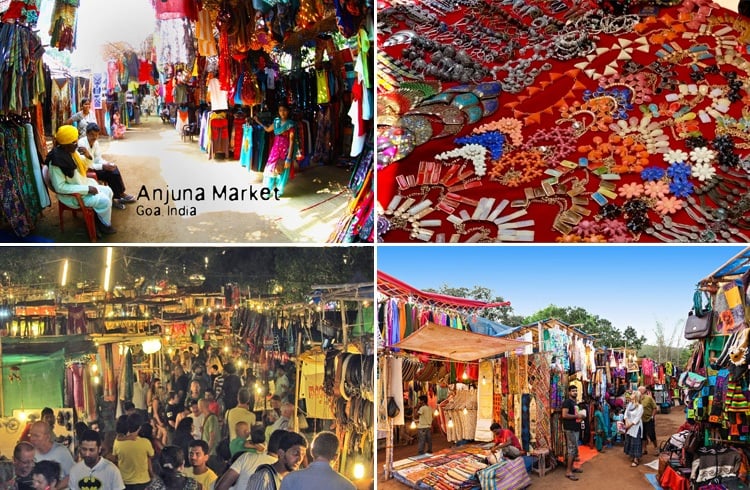 8. Nainital
Mall Road in Nainital can be counted as one of the best street shopping places in india. Because it offers trendy woollens, shawls and hoodies. Bohtia Bazaar is the place to shop for sweaters. Did you know that Nainital gives you beautiful gifting option of eco-friendly candles in different sizes and shapes?
9. Pune
Fashion Street Cantonment Pune is the place meant for shopping freaks. Here you will find 400 stalls offering you anything between shoes, clothes, accessories and decor artifacts. M.G. Road and FC Road are other street shopping places.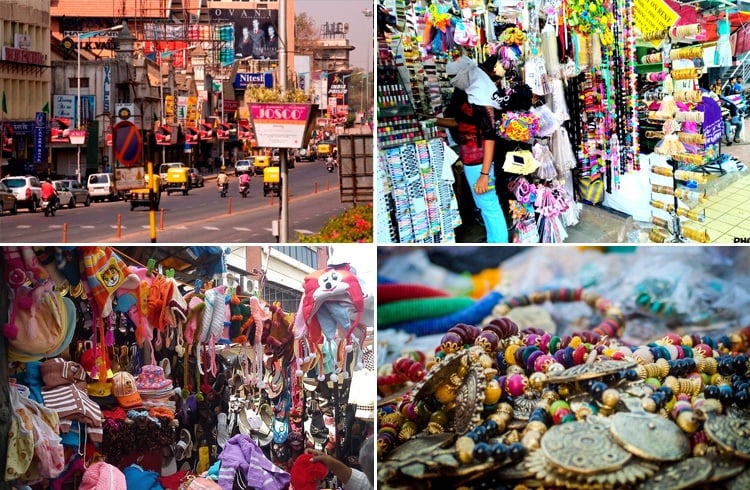 10. Kerala
If you are a lover of antique colonial stuff, then go ahead and explore Jew Street at Fort Kochi (Cochin). It offers a variety of things like wall clocks, paintings, vases etc from the Dutch, French and the Portuguese.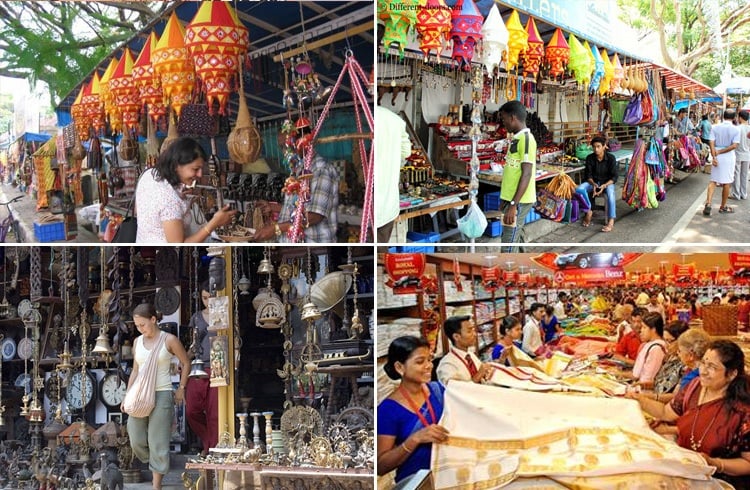 How was it like to get a whiff of street shopping places? Tell us how you found the best street shopping places in India in comments.
Images Source: pinterest.com