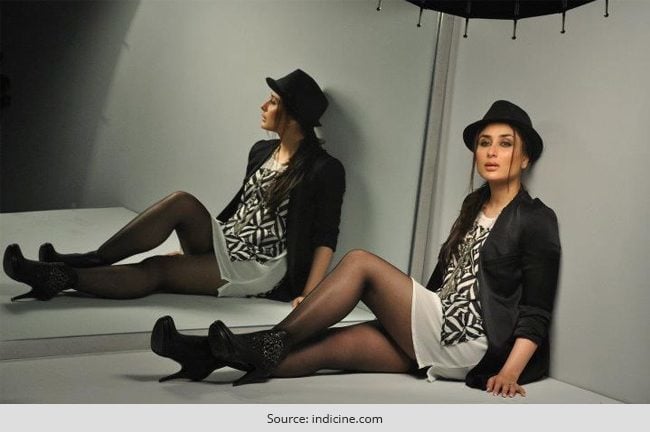 We are all aware how actresses splurge on their favorite things. They can easily spend a fortune on any item/brand they think that suits their preference and personality. However, there are some stars who have gone too far with their hobbies. Let's go through Bollywood celebrities obsessions!
Priyanka Chopra
A woman can never have enough shoes! And our Bollywood actresses have well justified this proverb and this bollywood celebrity obsession is shoes!
Priyanka has a fetish for shoes so much that she has over 80 pairs, right from Christian Louboutin, Jimmy Choo and Ferragamos to YSL. She also has a pair of Cinderella slippers as well. And if sources are to be believed she never repeats her pair to any event. Moreover, she also has a pair of customized silver heels from Salvatore Ferragamo, which she had specially designed them in Florence.
Sonam Kapoor
I can write an extensive chapter if I had to list out her shopping extravaganza and obsession which is also the same. In an interview given to Filmfare, the actress had revealed about her room. She had said that she has a walk-in closet adjacent to her bedroom which is stuffed with only expensive items right from Chanel and John Galliano to Louis Vuitton and all the Indian prominent designer collections.
Her favorite shopping destinations include London, Paris and New York from where she also collects vintage items. With this celebrity obsession, we now know why she is called the fashionista.
Vidya Balan
There is no surprising that Vidya Balan walks is in the shoes of Rekha, especially when it comes to dressing. Inspired from her icon, even Vidya Balan prefers to wear sarees for all occasion and public events. Besides, Vidya looks better in sarees than in any other attires and she is so much obsessed with handloom sarees that she has a whopping collection of over 800 saris in her wardrobe. Wherever the actress goes, she makes sure to wear her favorite attire.
Even at 66th Cannes Film Festival, she had preferred to wear sarees by her favorite designer Sabyasachi Mukherjee. We truly love this celebrity obsession.
Continue reading about Bollywood Celebrities and their obsessions.
Kareena Kapoor
Even the Begum is obsessed with shoes. The number of collection of shoes is unbeatable. She has over 100 pairs of shoes from almost every brand across the world and in all possible shades.
Deepika Padukone and Kangana Ranaut
Both these divas share same obsession of getting inked on their bodies. While DP's tattoos have been much hyped by the media, even Kangana's tattoo is not hidden from the lenses.
Ameesha Patel
This actress is a complete shopaholic. Wherever she goes, she makes sure to grab the best she comes around and all those in high end brands i.e. from Gucci and YSL to Chanel and Prada. Her interest lies especially in bags. The actress has handbags almost from all the top brands.
[sc:mediad]
Lara Dutta
This former Miss Universe and Bollywood actress turned producer shares same interests of Ameesha Patel i.e. shopping. She is a complete shopaholic and loves collecting latest and unique items that come her way. As she travels around the world, she makes sure to grab something from every city she visits. But Lara Dutta's obsession lies in shoes just like Priyanka Chopra and Kareena Kapoor. For this self confessed shopaholic money is no object when it comes to her favorite brands.
Lara had once tweeted,
"Me stayin home is doing wonders for the world economy (online shopping!)But not that great for my own!:-).EVERYTHING is available on the net!"
Even if she is at home, the actress makes sure to do her shopping endeavor online.
So, those were top Bollywood actresses who have strange obsessions. Hope you enjoyed this post!