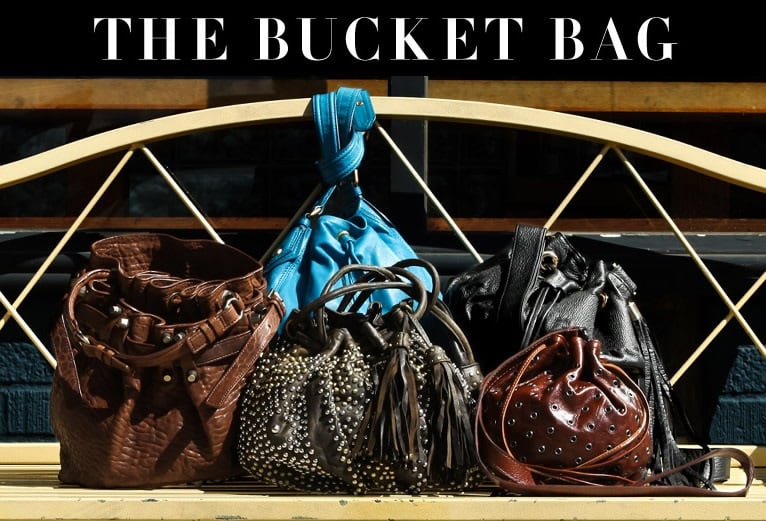 Whether it's following the leader of a pack or anything that's in the trend, it appears that we are driven because of the influence. In case of fashion, it's the change that creates the buzz. Change may not necessarily be new, just as in case with the bucket bag which has made a comeback this spring.
When Marc Jacobs sent down his models clutching their NN14 Noe bags for his final collection of Louis Vuitton, the fashion world understood this was the call. The Noe is one of Vuitton's first iconic bucket bags and to close his final show with an updated version of the LV bag was indeed a great send off.
However, Marc Jacobs was not the only designer neither LV was the only brand that found a reason to revive the trend of Bucket Bag or Drawstring bag; numerous other brands from Coco, Alexander Wang and Calvin Klein to Joie Mabel have also come up this classic bag. And this is indeed a signal that a great trend is reviving once again.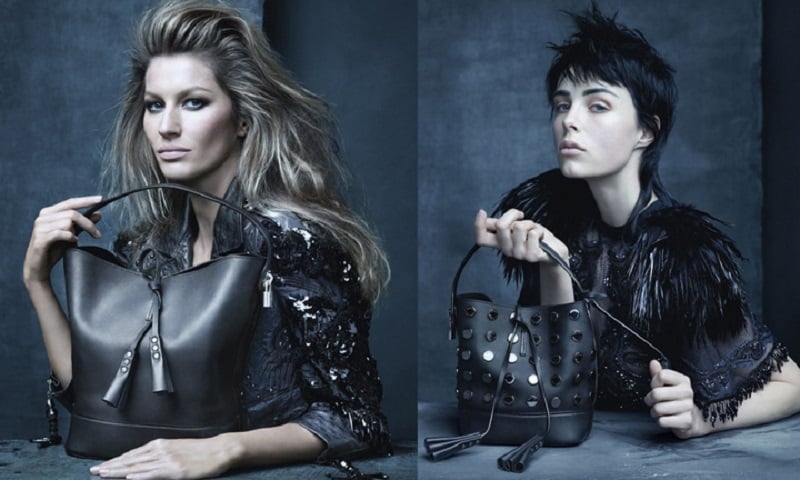 This is a fabulous satchel to fill all your required stuff, cinch, and carry with style. No matter whether you go classic with a Saint Laurent number by Hedi Slimane's sleek black bag or the attractive Elizabeth and James's bright-yellow, snakeskin-textured version; you're under the spotlight for sure this season.
Do scroll through the gallery ahead to have a look at the most promising designs that will fit all your essentials and then some.
"Obsessed" is the right word to define my penchant for  bags. To confess I am truly obsessed with the bucket bags. I agree I was a latecomer to this game. It was only when I got into the heels of two of my former bosses of two prominent fashion magazines and started taking fashion seriously. Remember the case with Andrea from 'Devil Wears Prada' movie?
Recently when I saw the bucket bag in the hands of every model walking down the runway for almost every prominent handbag brand, I decided to share this fashion update with you.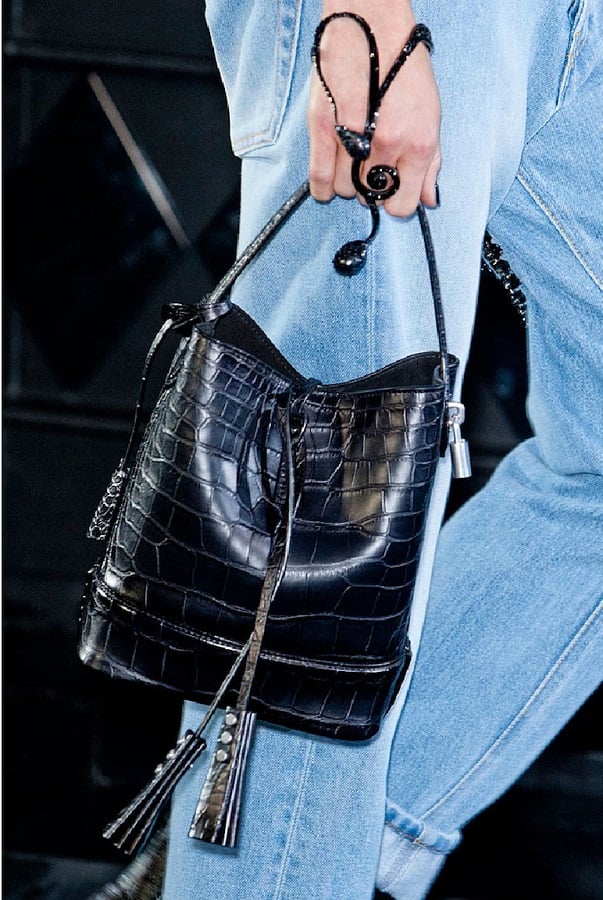 Even the fashion blogs are now beaming with these iconic bags. Here is an excerpt from a fashion blogger,
"Oh, and the shape. That's the real kicker. I hadn't thought about it until this particular purse sunk its teeth, but the bucket bag is sort of the dark horse of versatile-yet-polished handbags. Since it's not the structured satchel you want for work or the cool-casual cross body you sling over your shoulder on weekends, it gets relegated to some category of fun, extra accessories. Like, "Ooh! A bucket bag, how whimsical!"  And it's definitely unfair."
Since the bucket bag is extremely versatile, it can easily occupy the odd things that you had trouble cramming in your previous handbag. For instance, a boxy Tupperware lunch box which was difficult to fit in your ultra-chic purse earlier or an extra pair of shoes that was completely impossible now find a place in your bucket bag.
This spring bag is a sneaky-room and the best thing about this bag is that it doesn't even look like a luggage-career or any regular canvas tote. And when you have an array of options in style that is both modern and functional; it's icing on your cake then. You can now carry all your stuff in style without having to skip the home-made lunch only for the sake of fashion anymore.
I offer you some of the other notable bucket bags to check-out the latest collections available for Spring 2014. Do have a look!
[sc:mediad]