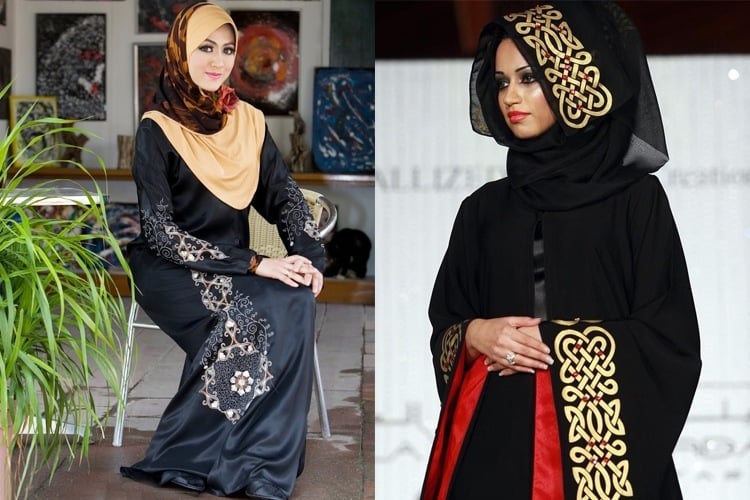 Since ages, Muslim women have adorned the black and boring overall cover called burqa, as a symbol of modesty. The garment, in current times, is a matter of debate and many countries are even trying to ban it. Amidst the raging controversy, the burqa has been gladly adopted by the top designers of the world and turned into a garment of global fashion style and statement. From a black one piece, bulky and shapeless cloaks, the burqa has reinvented itself as one of the most versatile and haute couture designer wear.
Let's look through some of the best burqa designs from the Middle East from various categories: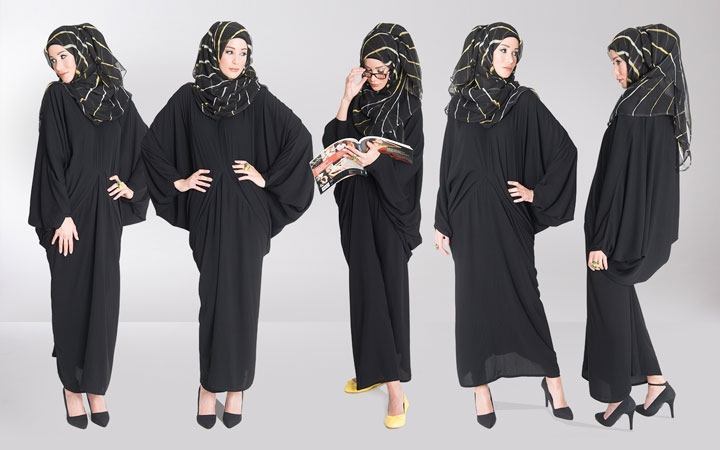 Traditional Abayas
To meet the requirements of the Arab world, these Arabic burqa designs are hallmarked by comfortability and convenience, yet graceful and stylish. Predominantly, they are made of soft and super quality fabric and the latest state-of-the-art apparel designing technology. While conforming to the latest international fashion trends, they retain the original burqa essence of being a loose fit and providing a full body cover, from head to toes. With their wide array of styles, designs and options along with an excellent finish, these Saudi burqa designs can be easily adorned by women of all age groups. Ranging from simple to intricate designs, they can be appropriately worn on any occasions, be it formal or casual.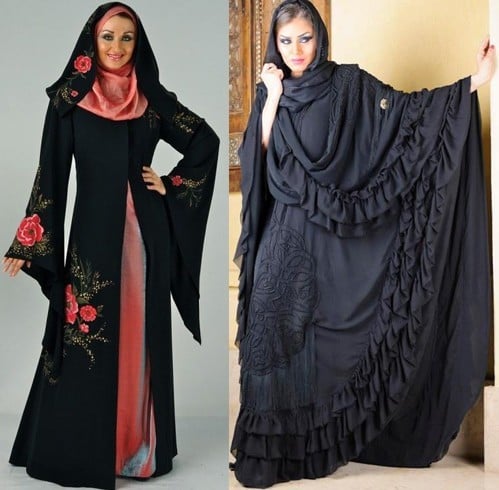 Stylish and Bold Urban Abayas
This genre of latest burqa designs in Dubai, Saudi and other Muslim countries are meant for the more liberalized category of people. These sophisticated and well designed Abayas are a beautiful fusion of traditional burqas and western dresses and gowns. Made with all modern fabrics with guaranteed comfort, their styles and cuts allow the women to show of the designer dress underneath. Sometimes they are also made as an extension of the inner dress to provide a complete outfit look instead of separate attire. Available in various combinations of colors, these have beautiful designs and patterns. Made more elegant and feminine with various intricate embroideries and motifs, the burqa designs with stone works and beads are an ideal party wear.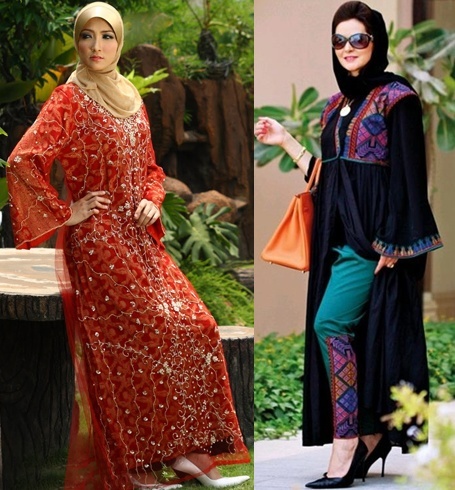 [Also Read: Sushmita Sen's Saree And Style Is Just Beautiful]
Colored Abayas and Burqas
Once upon a time, burqa meant a drab thick shapeless cloth, completely covering a women's figure and individuality. Thanks to the silent revolutions, top designers today make burqa designs in Saudi in such a way that they form a complete outfit in themselves. Even when worn over dresses, they are now available in vibrant splash of colors. Their designs and stylish cuts with beautiful folds work towards enhancing a woman's sensuality and elegantly flaunt her beauty. They are available in both loose ones as well as figure hugging ones. Many look similar to a western gown. These Dubai burqa designs are great as casual wears. Various materials like chiffon, silk, georgette etc are used to craft it and thus can be worn all the year around.
[sc:mediad]
Occasional Wear Burqas and Abayas
These Abayas are such designed and decorated that they are neither ideal for daily wear nor for occasions requiring heavy dressing. Accompanied with light embroidery and embellishments and stylish cuts and patterns, they are ideal wear for casual occasions like a dinner date or an outing. The burqa designs in Saudi of this type are often of the A-line pattern and have an embroidered piece of motif or other design at the center of the waist before flaring downwards. The neckline and the hemline too have light embroidery or contrasting borders. This section for burqas allows designers plenty of room for experimentation and innovation.
Embroidered Abayas
The section utilizes embroideries and intricate embellishments to hallmark the burqa designs. Complex patterns and intricate burqa designs with stone work and other decorative items make these extremely dressy burqas ideal for party of heavy occasions. Abayas of this category showcases the extremely fine and delicate embroideries that the Arab world is well known for. Latest collection showcases a range of Abayas with beautiful embroideries of gold, copper and silver thread can be seen in neck and cuffs. Embroideries inculcated with extensive work of diamonds, beads and even ribbons, lend the attire an everlasting beauty.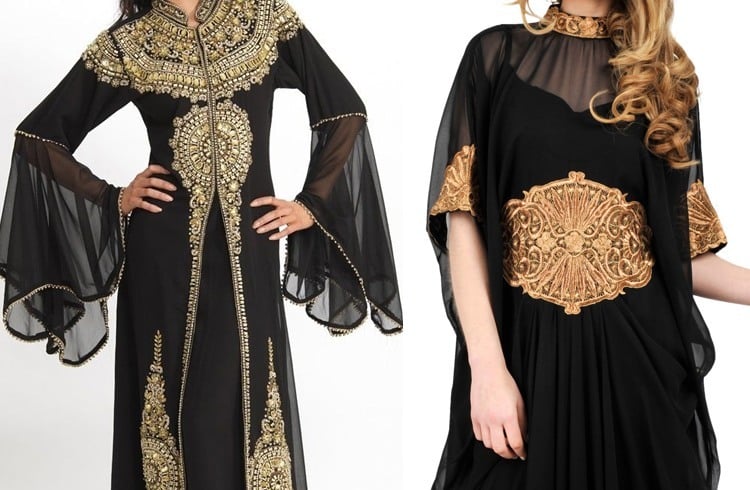 Today, no doubt the Burqa has become one of the most versatile attire which keeps its essential essence and modern trends in perfect balance. While clothes are getting skimpier and shorter in all fashion magazines, Abayas have carved a separate and well deserved niche for itself. The walls and all myths are successfully broken with its silent statement that a woman can look extremely beautiful and attractive in covered dresses as well. What are your thoughts about it? Do let us know.