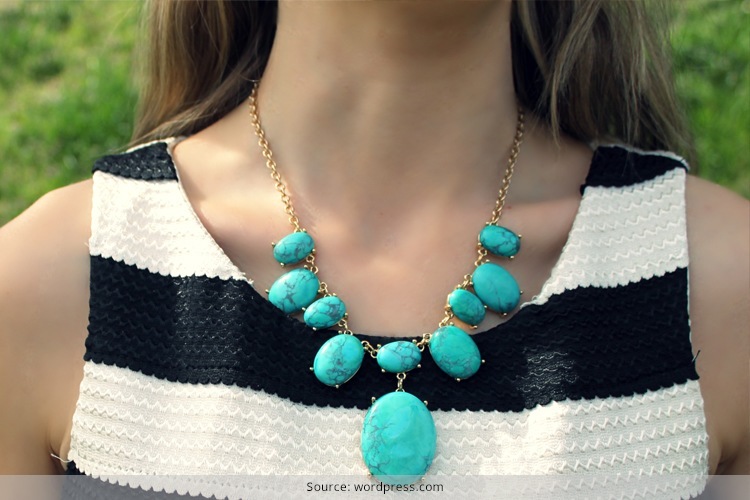 What we simply love and adore about turquoise jewelry is that the chic numbers are so versatile that they can be worn with almost any garment we wish to dress up in and flaunt.
From ghagra cholis to lehengas, bridal outfits to sangeet and mehendi statement fashion styles, Indo-western fusion numbers to saris and more, turquoise jewelry when chosen and picked right can bring on the élan and style much needed.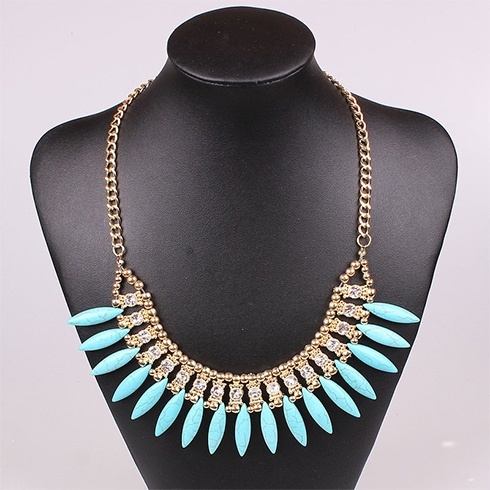 But first while we show you the various options in turquoise jewelry, let's understand the right ways to pick them up!
TURQUOISE JEWELRY DESIGNS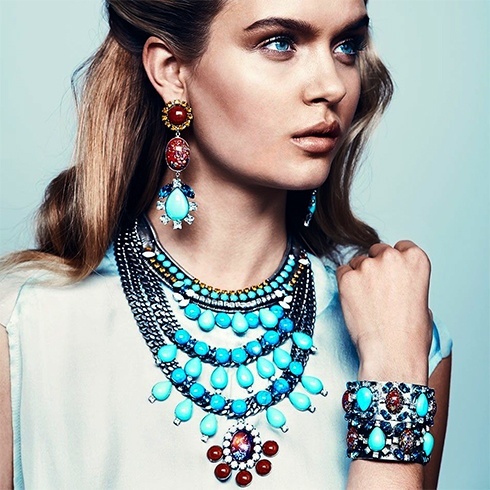 Tips And A Little Advice On Buying Them Right
For many decades now and in the fashion world, turquoise has become a popular gemstone and a very treasured one that too.
[Also Read: Shapes Of Diamonds]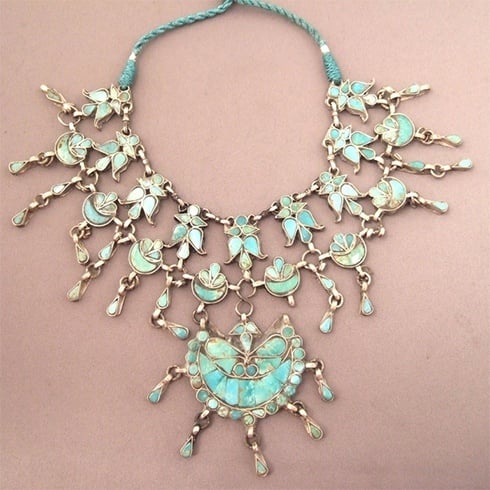 Fashionistas worldwide have always followed the evolving trends in designs and styles so far, but excellent and high-quality shine and bling is something that would never fade away.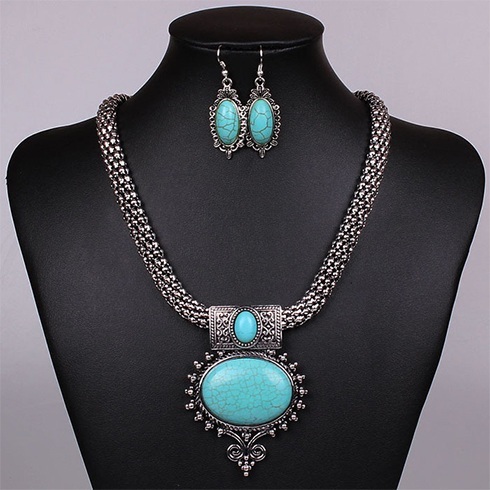 However, when you shop for turquoise jewelry, there are a few facts that you should keep in mind. Let's learn more about them, so that you aren't duped or taken a ride for- all that sparkles isn't turquoise you see!
[Also Read: Geometric Jewelry]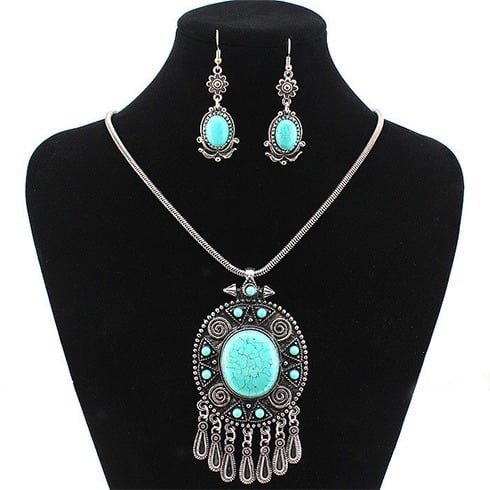 Look For The Aspects
1. Turquoise is water-based
What do we mean by that? Turquoise is water-based by nature and forms in rocks. Real turquoise would have fragments of rocks within. Looking for the same, would let you know if the piece being sold to you is genuine or not.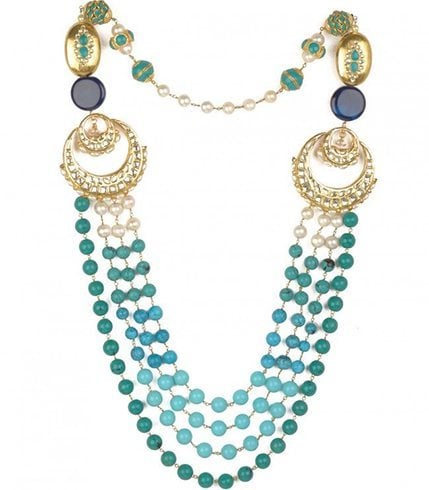 [Also Read: Traditional Assamese Jewellery Designs]
2. Turquoise is porous
Turquoise is porous and has water content in it. We would ask you to check around and study a little more on this, so that when you choose turquoise over diamonds, you'd know what the deal is all about.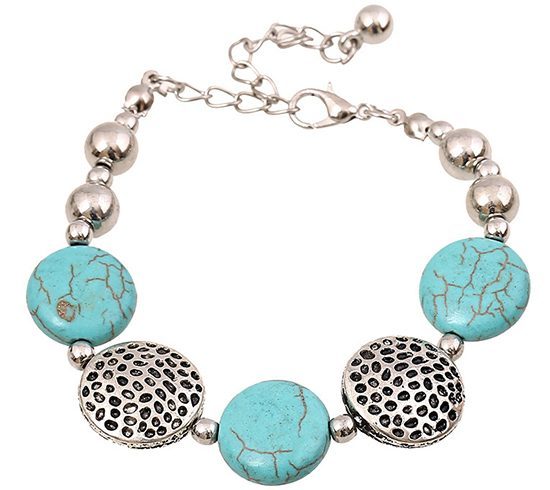 [sc:mediad]
3. Turquoise Color
How does the colour of the stone come so sleek and perfect? Treatments of course! So generally what the goldsmith would do is to treat the raw procured stone and bring it to a suitable colour, before embossing it on metal for the ultimate touch!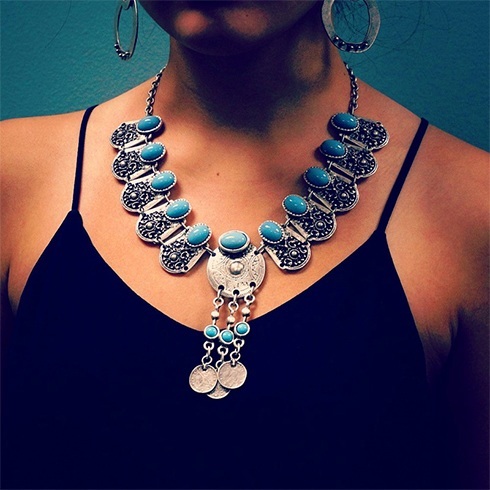 4. Turquoise Price
Treated varieties are cheaper to buy than the natural or raw ones, and knowing this would help you pay the right price for the final product you wish to buy.
Turquoise Types
[Also Read: Astounding Filigree Jewellery Designs]
While shopping for turquoise jewelry designs to match up with your Indian ethnic wear this festival season, you should understand the varied range out there which can be chosen and bought from.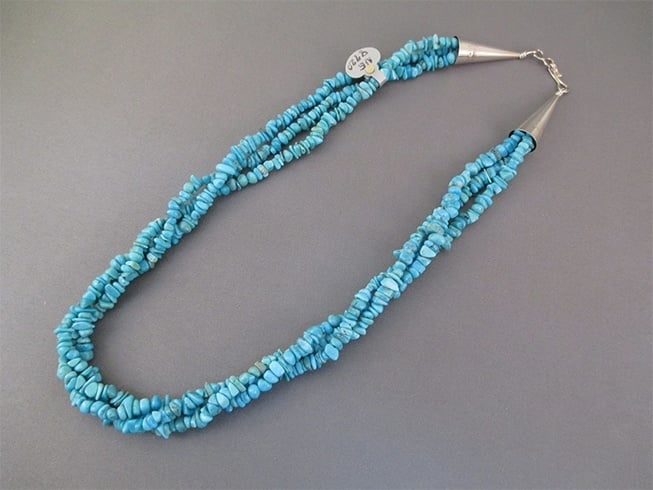 1. Natural turquoise for example doesn't have any alteration done to them. The stone is cut and shaped; polished to perfection. Because turquoise is a phosphate material, it can be sensitive to perfumes and cosmetics. To test the same, if the stone changes colour when perspiration touches it, you would then know that the stone is genuine.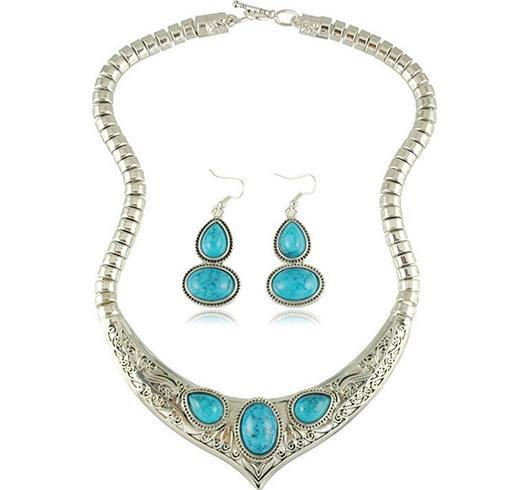 2. Stabilized designer turquoise jewelry numbers are those that have been treated with acrylic acid to fill the pores of the stone. Much of the stone color is preserved and doesn't change over the years that pass by. Such type of turquoise is used in making chic and trendy jewelry and is often cheaper to that of the natural ones that are sold.
[Also Read: Indian Bridal Jewellery]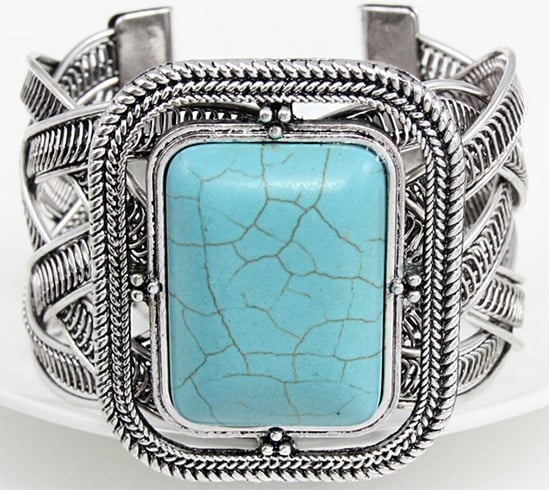 3. You also have turquoise jewelry that has been treated to colour enhancements, much on the same lines of the stabilized ones. Here, we would have dyes used to help accentuate the colour of the stone, a chalky soft blue touch which doesn't bring on a natural look, but is eye-catching no doubt. Scratches develop on this stone easily, and hence is one of the cheaper options for PYTs to buy for daily wear!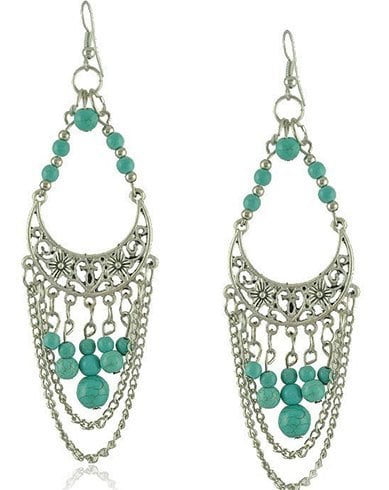 4. The reconstituted versions of turquoise jewelry is a chalky type where the stone is powdered fine and mixed with epoxy and colours, to mold into a solid form at a later stage. Once it turns solid, the stone is cut and embossed on the statement piece.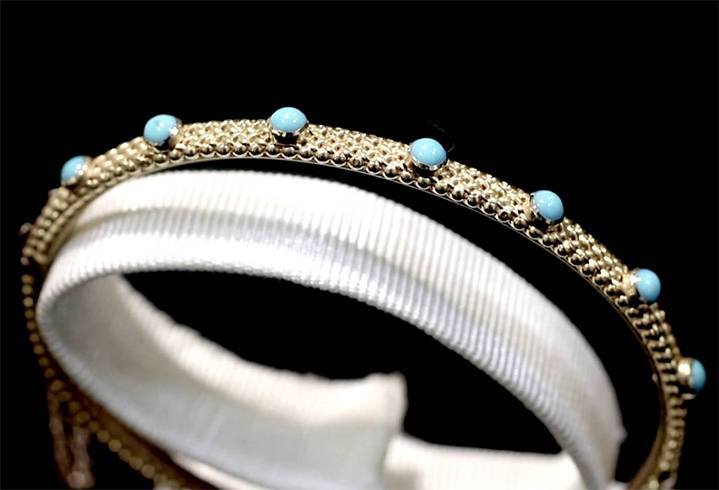 5. The simulated turquoise version has no gemstone as such and is made from materials such as plastic. You can call it an imitation and is much on the same lines of costume jewelry.
[Also Read: Glass Bead Jewellery]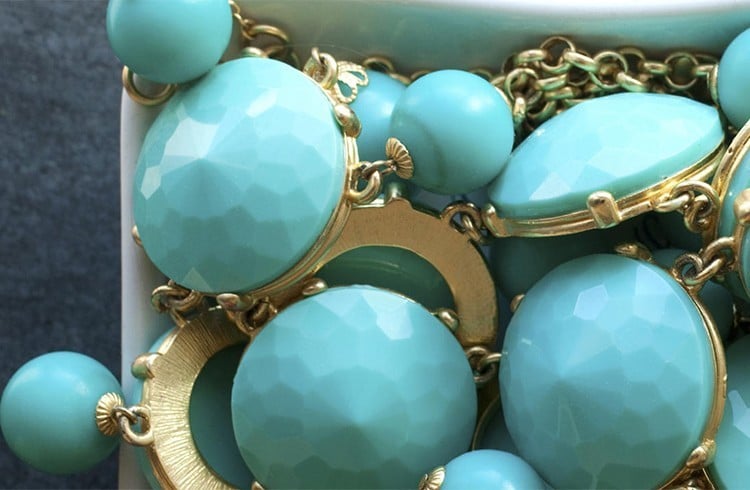 So, here were all the tips and the most important advisories when buying Indian turquoise jewelry or any version for that matter is talked about. We hope you also liked the trendy pieces we showed you through this post, which we think can match up to the best Indian ethnic wear you would be flaunting this festival season.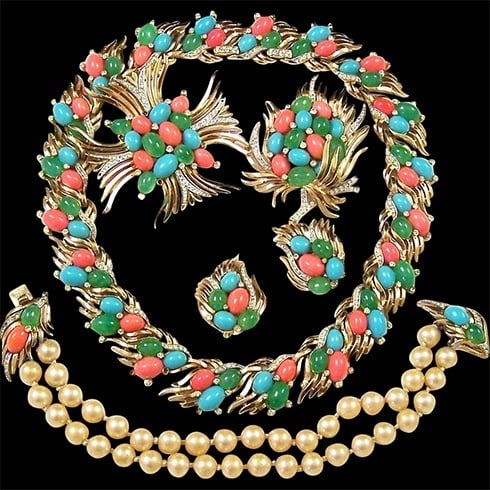 Do check our posts on how to wear your Indian ethnic in trendy styles, especially the saris! And yes, if you need more help on how to style Indian turquoise jewelry with your Indian wear, do write in!