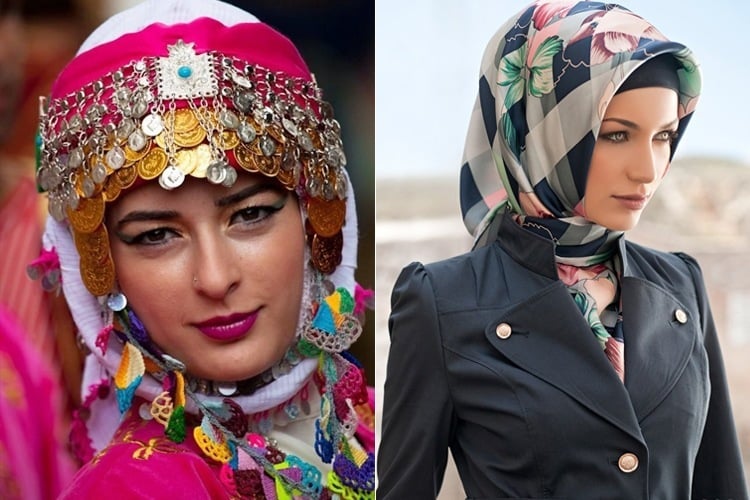 With the holiday and the festival season knocking our doors, there are many who wouldn't want to stay put in their cities, but would like to venture out and explore the world. Great choices we say, however, remember the old adage, "When In Rome Do As The Romans Do".
No we aren't talking about the fashion sense of the romans here, in fact, we heard most of our readers are planning to go on honeymoon or family trips to Turkey, and are confused about what to wear there.
WHAT TO WEAR IN TURKEY
Most are of the belief, since Turkey as a nation is predominantly Islam, is it safe to wear western or indo-western numbers out there? Be surprised and let's break stereotypes here, Turkey is a modern and liberalized nation, with Turkey fashion weeks happening too.
There you go, that one line on Turkey fashion week, says it all. So get ready to pack your bags, with the recommendations we have for you.
[Also Read: The Vietnam Fashion Looks]
About Turkey
The modern day Turkish folks are very new-age in all senses, but secular in the principles per se. This could be one of the reasons why westernized turkey fashion sense does prevail in the nooks and corners of the nation.
Turkey is a land full of gorgeous men and women, and they leave nothing to chance to display their haute sense of style and charms. Think about the way you would dress, if you were visiting an American city or an European nation. And that's exactly how you would doll up for turkey fashion when hitting the pubs, bars, shopping malls and the street too.
What You Would Notice Around Turkey?
While this post would answer your question on What to Wear in Turkey, we would ask you to check across the World Wide Web on what Turkish Muslim wear mostly. Half the women in Turkey wear the 'intesettur' or a chic headscarf with a topcoat. This is one of the religious trends most women follow and with fashionable variations to it as well.
In Turkey and because it is also an Islamic nation, you would see women wearing the 'burqa', a black garment covering them from top to toe, in accordance to the religious demands. The veil isn't mandatory per se for the women to wear, since it has been outlawed across the nation.
[Also Read: Burqa Designs In Saudi]
In this day and age, you would find women flaunting chic hairdos and hairstyles across the nation, sans the veil, a scarf or head covering!
[Also Read: How To Tie A Turban]
Yes Turkey Has A Lot Of Fashion Brands Too
Not just the local eminent names, but a range of international brands as well that have made Turkey their home. So how do you wear turkey fashion brands, when roaming around Turkey!
[sc:mediad]
1. Should you be in Turkey and visiting the bar, the pub or maybe a cinema hall or a shopping zone, you could be as casual as you want. However, please do respect places of religious importance and dress apt for the same, especially around the mosques. You would see women in shorts, hot pants, tees, tops and skirts or midi-skirts, at work and at play, and very stylishly dressed too.
2. Should you be sightseeing and visiting important places of high respect, ask your guide what to wear. For example, modest clothing that doesn't show the thighs, the shoulders and the upper arms would be apt to wear, while knee-length skirts and colourful dresses, midi-skirts, tops with covered arms, headscarves etc. are safe to wear.
[Also Read: Indian Street Style Fashion]
3. When the climes are cool, wearing your casuals with a hoodie tee is recommended, and when entering a place of worship, covering your head with the hoodie or a headscarf is important.
4. At the sea and since Turkey has a large international expat population sunbathing all year round, but not nude since it is illegal, you could wear your swimsuits with a sarong! Shorts and flip-flops too!
5. At local restaurants where you plan to dig into Turkish delicacies, wearing your casuals or smart-casuals would be an apt thing to do. From slacks to skirts, tops to shirts and dress pants too, Turkish women would be an inspiration to watch. Remember we told you how stylish they are!
We hope you loved this post on how to dress up while visiting Turkey, and about fashion in Turkey too. Check with your travel agent or get more homework done on the shopping in turkey to know more about turkey latest fashion and trends, before you pack your bags.
[Also Read: Everything about High Street Fashion]
Make this a wonderful vacation, and come back with plenty of fun-filled memorable experiences!