It happens to be one of the most reassuring and nurturing ingredients in our cosmetic cabinet. It is Calamine lotion that has stood the test of time for its soothing and calming properties, for hundreds of years.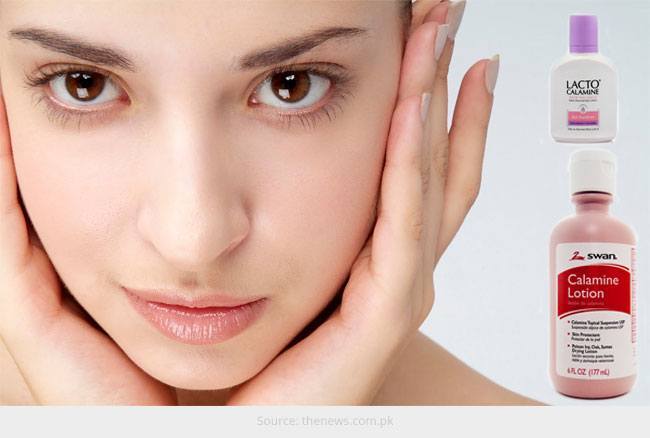 Calamine lotion is usually pink coloured with a smooth texture. Earlier zinc which is present in the Calamine lotion was used in threads and gauze to tie around the wounds. Zinc oxide present in the Calamine helps to heal wound and minor ailments faster and that's the reason why Calamine is used widely to treat pimples and acne. It is also very effective in treating sunburns. The glycerin and castor oil present in the lotion helps to keep the skin moisturized and act upon the blemishes which exist on the skin. Calamine powder has been used by various people since years for various skin concerns.
This calamine lotion is sold under various brands by different names. One of the popularly known Calamine lotion is Lacto Calamine sold by Piramal Healthcare.
Beauty Benefits Of Using Lacto Calamine Products
1. Improved Skin Tone
Calamine is known to have 'Kaolin', an ingredient which boosts in developing radiant skin. When applied daily on face, it does its job as a wonderful moisturiser that goes leap ahead in improving skin tone.
Acting on the same note is the Lacto Calamine Classic Lotion that strongly nourishes and moisturizes the skin. It works absolutely great as a base coat before applying makeup. Thanks to regular usage, it also helps lighten dark spots, keeps skin hydrated and acne-free.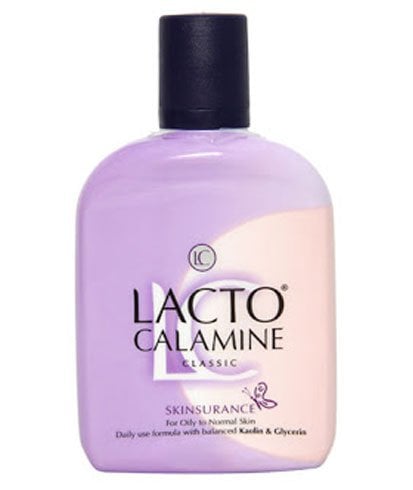 2. Sunscreen
It's not necessary to always go for luxury sunscreens available off the shelf to fight UV rays. Use Lacto Calamine Sun Shield that helps protect skin against harmful UVA/UVB rays. With an SPF 30 PA ++ and Vitamin E nutrient, this Lacto Calamine sunscreen ensures reduction of dark spots and pigmentation.
Not just face, you can apply calamine lotion on your arms too before stepping out in the sun. This will help protect your delicate skin from suntan and sunburn. Never mind if you forget to wear sunscreen and face sunburn on your body. Then also you can apply calamine lotion on the affected area twice or thrice a day to witness visible results.
[sc:mediad]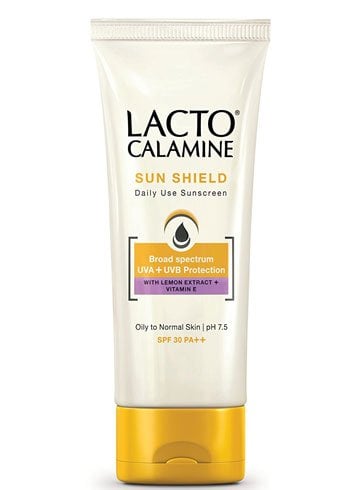 3. Scar Reduction
Troubled with red marks on skin? Calamine lotion helps you by nourishing the skin and reducing marks with constant usage. The lotion can also be applied as a base for makeup which helps it form a protective layer between makeup and skin.
4. Eczema
Calamine lotion is your best friend in distressful situations when it comes to fighting Eczema and other skin rashes. This calamine lotion for rash will leave you cool and comforted. Just apply a small amount on the affected area. Keep applying it 2-3 times a day until the rash vanishes. Since calamine helps in keeping your skin dry, it treats Eczema effectively.
5. Acne
Stop fearing the unknown when you see a tiny bump on your face. Use calamine lotion on it to get rid of it safely. First of all, wash your face and dry it. Using a cotton ball, apply calamine lotion on the acne/pimple. Leave it overnight. Next day, rinse it off using water. Try your level best to repeat this procedure for 3 nights if you want to see marked improvement.
Despite all the Lacto Calamine products, the Lacto Calamine Aloe Moisturizer lotion serves the acne reduction purpose satisfactorily. It works effectively in removing the dead cells from the dry skin. This is a must have for people with acne on dry skin.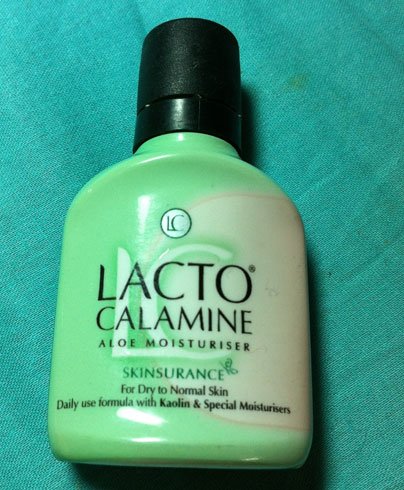 6. Soothing Remedy for Toxic Plants
When your skin comes in contact with poison ivy, blood vessels develop gaps that leak fluids through the skin causing blisters and itching. As you cool your skin down by applying calamine, these gaps contract to reduce oozing fluids. Hence calamine proves to be effective when it comes to controlling itchiness and oozing blisters caused by toxic plants.
7. Anti-ageing
There is no woman in this world who doesn't worry about the wrinkles and forming lines on her face, isn't it? As we all must walk this path one day, why not indulge in skin renewal techniques.
One such fool proof technique is the Lacto Calamine Anti Ageing cream that builds the firmness of the skin by increasing the elasticity of the collagen.
8. Grease Free
Oily oozing skin is the most troublesome to deal with. Rushing to this calamity with its heavenly features is the calamine lotion for oily skin.  The Lacto Calamine Oil Control lotion contains good amounts of kaolin and glycerin that facilitates sufficient moisture and controls the excess oil.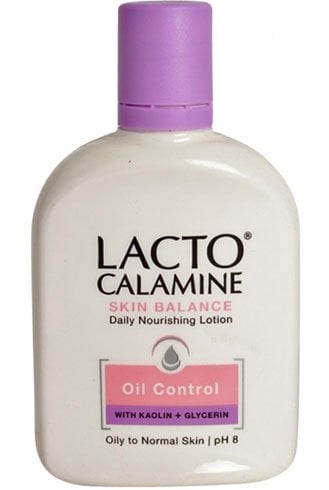 9. Cleanser
With the traffic cluster and commotion that we deal with on a daily basis, most of us are bound to face pimple issues. Opt for the Lacto Calmine Deep Cleansing Face Wash to prevent dust from clogging the pores. With raspberry extracts, this lacto calamine is the right choice for pimples reduction and for obtaining fresh looking skin.
10. Hydration
Winters are always rough on people with extreme dry skin. It's important for such women to retain the moisture of the skin. Proving it's worth in hydrating the skin is the Lacto Calamine Skin Balance Hydration Lotion. The kaolin and aloe vera content of the lotion soothes the skin effectively and keeps it hydrated.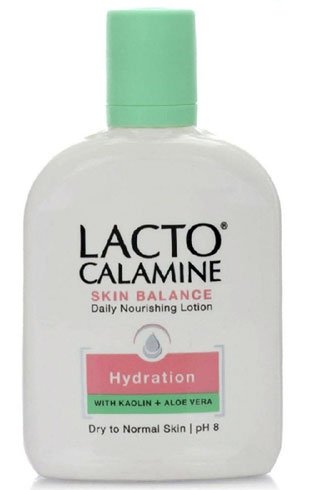 11. Calamine for Pregnant Women
Itchy skin on the stomach and abdomen is a common sight in case of pregnant women. Calamine known for its mildness is more used to treat skin issues that emerge during pregnancy.Hence remember to use calamine lotion for itchy skin during your pregnancy, on a regular basis and notice the results.
Calamine lotion is a magic potion with magical properties that every girl should use without a break.
Images Source: Amazon