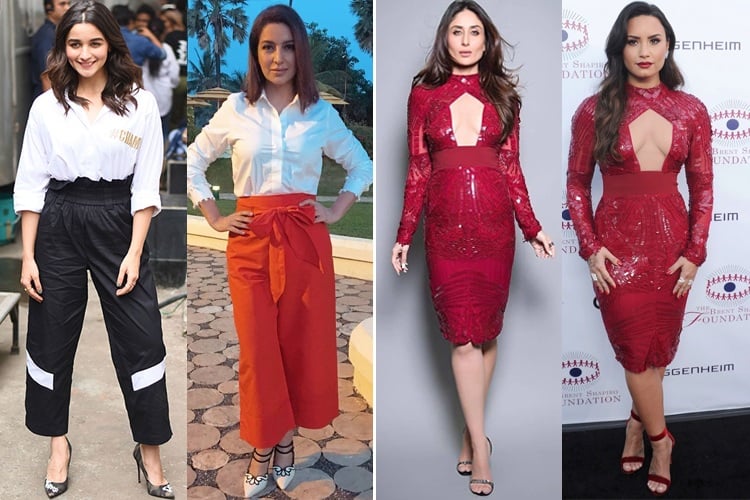 With so many award ceremonies, events, book launches and many more social gatherings happening around the city, we are bound to stumble upon the same style exhibited by two different celebrities.
Recently, our Bollywood favorites styles have juggled our memory bringing to the forefront, the beauty of fashion faceoffs. Read along for some mid-week fun-
Kangana Ranaut v/s Alia Bhatt
Recently, we have spotted Kangana doing geek style in Erdem for the H&M outfit. And the moment we laid eyes on this look, we had the dejavu feeling. It was Alia Bhatt who was spotted doing a similar style.
While Kangana added a smocked neckline white top under the pantsuit along with a pair of geeky shades, Alia chose to do a simpler version of the Erdem X HM style. Kangana chose striking contrast red heels and a pair of geek Tom Ford glasses to round off her style.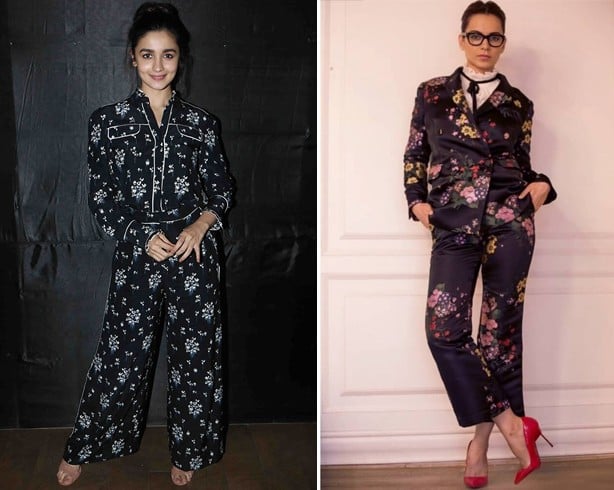 Alia Bhatt v/s Tisca Chopra
Alia Bhatt recently was spotted doing the separates style at the Vogue BFF's show. In a crisp white Deux A shirt and black culottes, Alia looked casual yet catchy.
Doing the same style was Tisca Chopra at Soha Ali Khan book launch. To a crisp DKNY white shirt, she chose to add bright and fancy Kate Spade culottes and Sophia Webster heels to round off the creative style.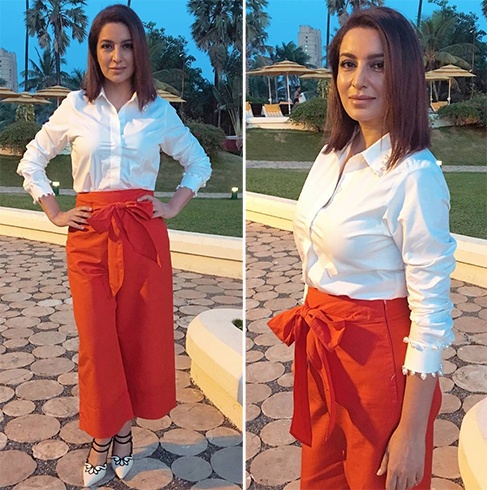 Demi Lovato v/s Kareena Kapoor
The sexy red Bibhu Mohapatra style that Kareena Kapoor picked for Soha Ali Khan's book launch was previously spotted on Demi Lovato.
[sc:mediad]
While Kareena chose black and silver heels and nude lips, Demi Lovato chose a pair of racing red heels and striking red lips. Who did the style better?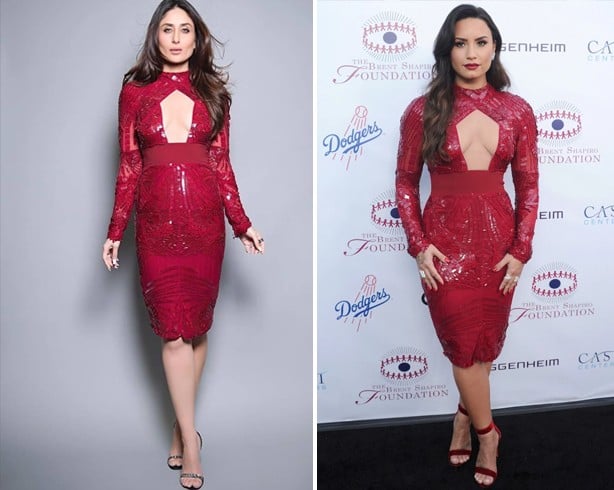 Deepika Padukone v/s Anushka Sharma
The lovely diamonds and rubies earrings that Anushka Sharma picked for her wedding were previously spotted on Deepika Padukone.
Deepika was captured adding the .dazzling pieces of jewelry to a floral sari and amazed us with her grace and elegance. On seeing the same style earrings on Anushka, we were immensely excited. Which diva carried the statement jewelry better?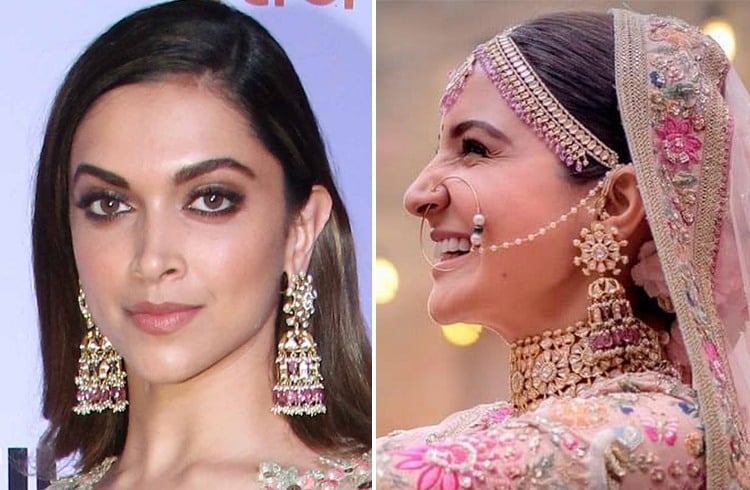 Time to decide ladies! Take your pick and share your thoughts with us on who did the style better.
Images Source: instagram