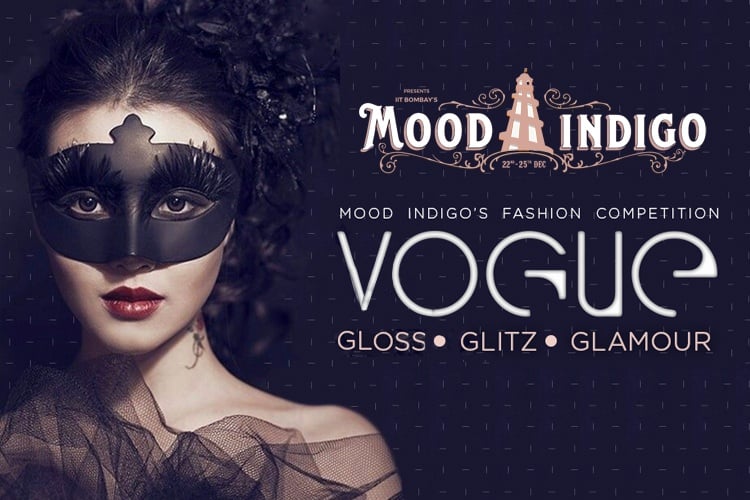 Fashion is an art, a religion, a peek into a personality. For some, it's an escape or a disguise while for others it's just being comfortable. But ultimately, fashion is an individual statement of expression for each of us and Vogue is the avenue to express yourself. The epilogue of one's pursuit of fashion and style. With the stage set for ingenious designers to parade their stunning models in their very own never-seen-before designs, it will be an ethereal experience for all.
Boasting of a decade-long legacy, the "gloss, glitz and glamour", India's largest college fashion competition, Vogue is back with bigger and better stakes. The participating teams of Vogue were asked to submit designs based on 2017 theme – 'Fabric of Time' – which is dedicated to the past and future of fashion.
If you had a time machine or the ability to time travel, would you rather time travel to the past or the future? Bringing to this Year's Vogue is one round, a contrast of two themes 'The Fashion of the Past' and 'The
Futuristic Fashion' and the top 8 teams will present their designs on the event of Mood Indigo
'It is the unseen, unforgettable, ultimate accessory of fashion that heralds your arrival and prolongs your departure'
Vogue has had a glorious past. It has witnessed eminent industry front runners like Ritu Kumar, Neeta Lulla, Wendell Rodricks and Dabboo Ratnani as judges and mentors and has also seen its participants scale grand heights and achievements, notable among whom are Miss India World 2008 Parvathy Omanakuttan and famous Bollywood actress Hrishita Bhatt.
[sc:mediad]
The judging panel of this year lives up to the reputation of Vogue. This year, internationally acclaimed fashion designer, commonly known as the 'Czarina of Indian Fashion', Neeta Lulla. She is a one of the top names in the glamour and the fashion retail industry. Accompanying her would be one the most recognized photographers all across the country, Avinash Gowariker. Having worked with a wide array of artists and celebrities ranging from Amitabh Bachchan to Arjun Kapoor, Hema Malini to Sonakshi Sinha and Ustad Zakir Hussain to Sachin Tendulkar he is one of the most experienced photographers in the country. He has shot for clients from PETA to D'Décor and editorials for Filmfare and L'Officiel. Along with them will be the founder and CEO of TOABH talent management, Sangeeta Bhatia. Her company has managed many of the most renowned artists across the country.
A performer's motivation to perform, apart from love for the art, is the incentive to win. Vogue doesn't lag behind in giving incentives to its winners. The best designer in the competition gets an internship under Global Desi by Anita Dongre. The best model gets a portfolio shoot by Avinash Gowariker and a representation contract with TOABH talent management. Also, the best team, designer, and model get coverage in fashion magazines like Woman's Era, Abraxas Lifestyle and Fashion Herald.
As the Israeli fashion designer Alber Elbaz once said,
"Pure, intense emotions. It's not about design. It's about feelings."
Be there to witness the amazing designs by the young minds and feel the emotions attached to them.