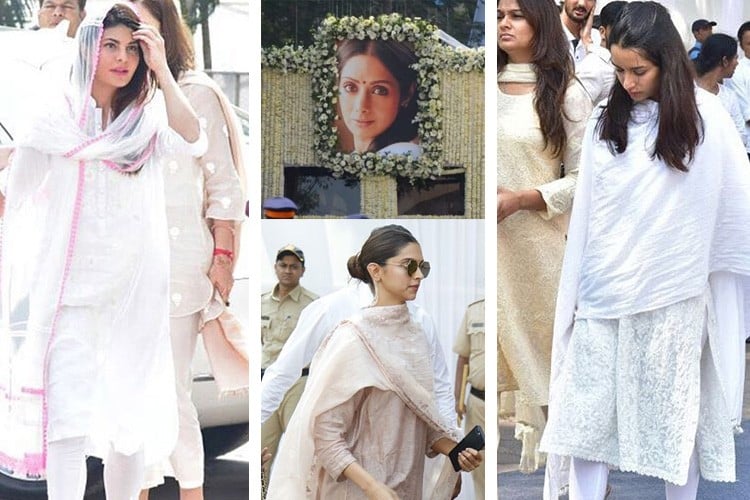 The shocking news of Sridevi's sudden demise did shake the nation and for many of us, mainly the fans, it was hard to contemplate the news and make peace with it.
But sadly, it is the truth that the iconic actress who won millions of hearts with her roles from Chandini to English Vinglish and Mom, passed away in Dubai last Saturday. Aged 54, the beautiful actress was widely admired in both the South Indian cinema as well as Bollywood.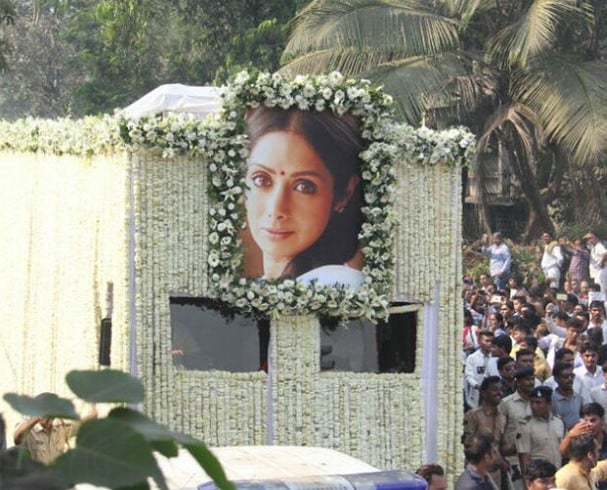 All the stars of Indian Cinema reached the Celebration Sports Club in Lokhandwala to pay their last homage to Sridevi. Wrapped in the national flag, Sridevi's body was carried from the club to the crematorium at Vile Parle Seva Samaj where her funeral took place according to Hindu customs.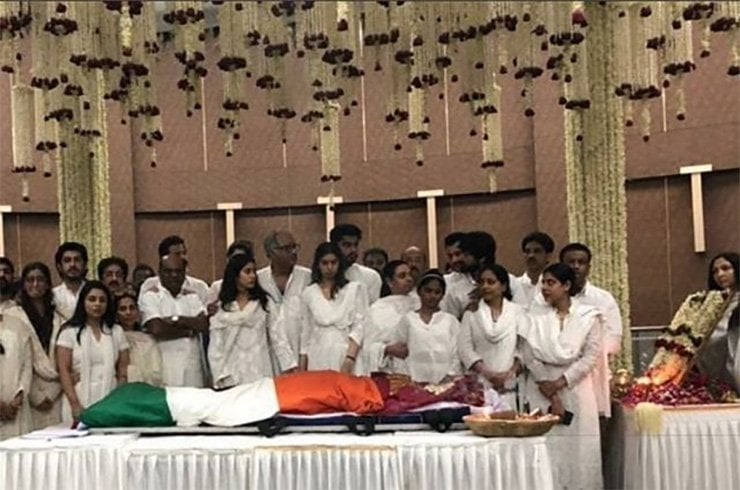 Thousands of mourning fans lined up the streets of Mumbai to pay their respects to Sridevi Kapoor, the most celebrated actress of Bollywood and South Indian Cinema. She was, is and will be the most cherished actress that Bollywood ever had.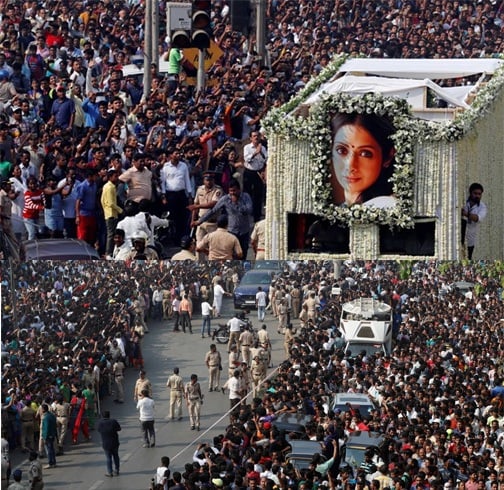 Mr. Boney Kapoor reached out to his beloved wife's fans through Twitter and conveyed a heartbreaking message –
[sc:mediad]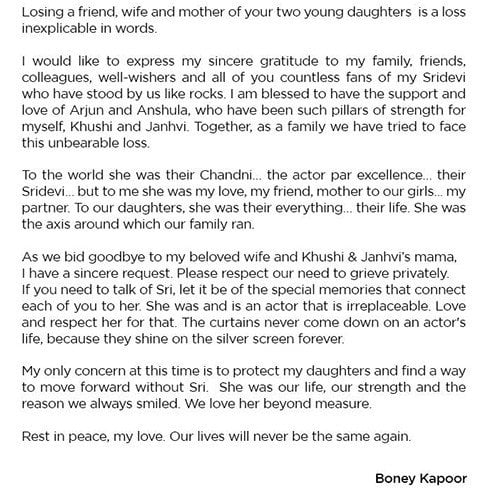 Also on behalf of the Kapoor, Ayyappan and Marwah family, Anil Kapoor posted a message saying-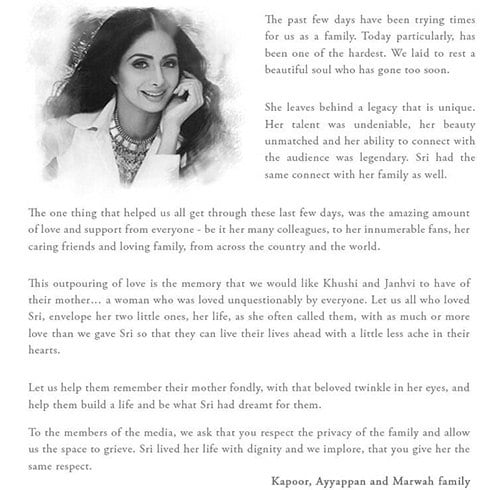 Here are some of the celebrities who were spotted paying their last respects to Sridevi –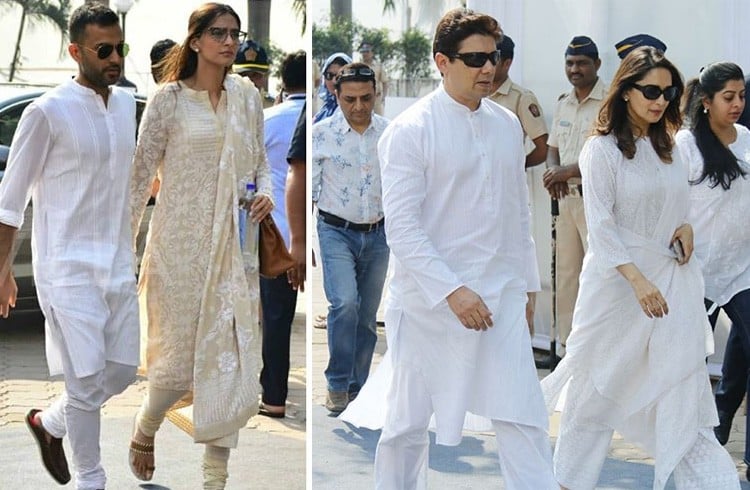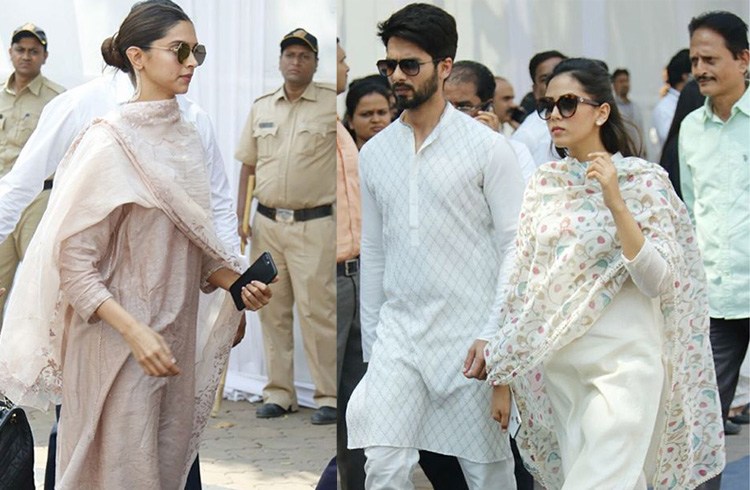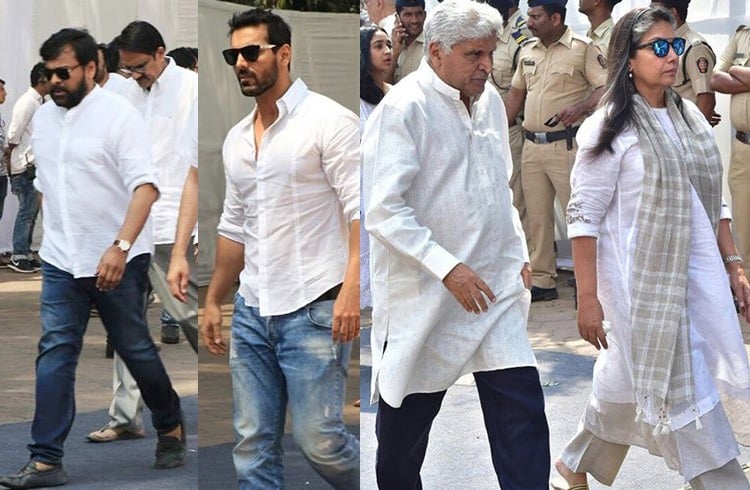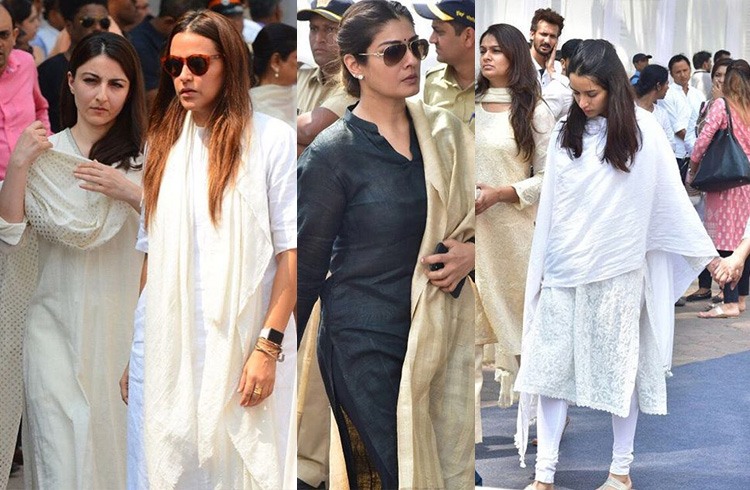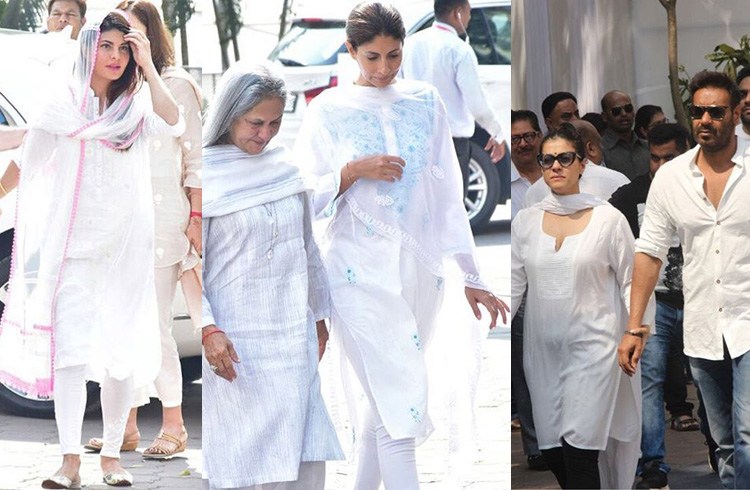 We extend our deepest and sincere condolences to the family and her dear friends for the loss. And we also hope that they find the strength to deal with this consuming darkness and void that her loss has left them in.
Images Source: instagram