This is a very special season, and not just for the kids. Ever since we were little ones, we waited for this time of the year for the cakes, cookies and the ginger ale, and of course, our jolly good old Santa and his entourage of reindeer to come and gift us something special. Time has flown like the birds of yonder, but the child within still remains, which is why we are here to present some amazing Christmas gift ideas for all. This includes your family, friends, colleagues and near or dear ones- all genders and for everyone.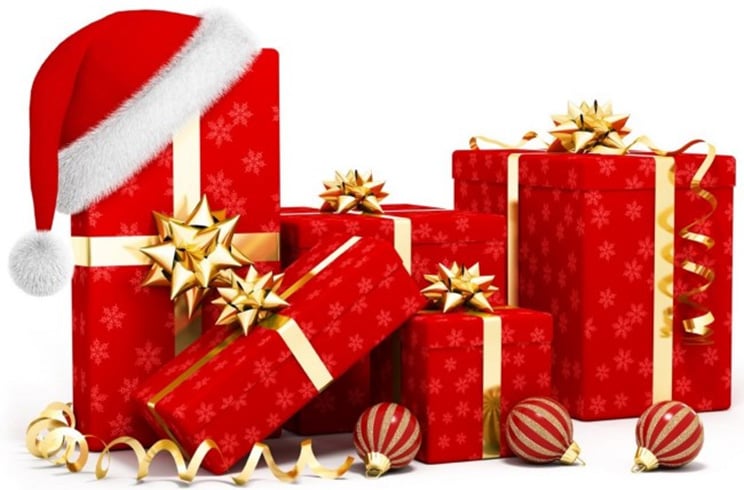 We also encourage you to pick more from our own desi shops online so that we can help our budding fashion retailers and entrepreneurs make a mark. Even though you may see many products from all over the world here, we still would want to insist on finding their desi alternatives online.
Christmas Gift Ideas:
Without much ado, let us show you a range of Christmas gift ideas for one and all that you can shop for. Please read on and get inspired, for we play Santa today on the proxy and show you some amazing Christmas gift ideas to take a cue from. This is the season of giving, and we shall make the best of the moments around.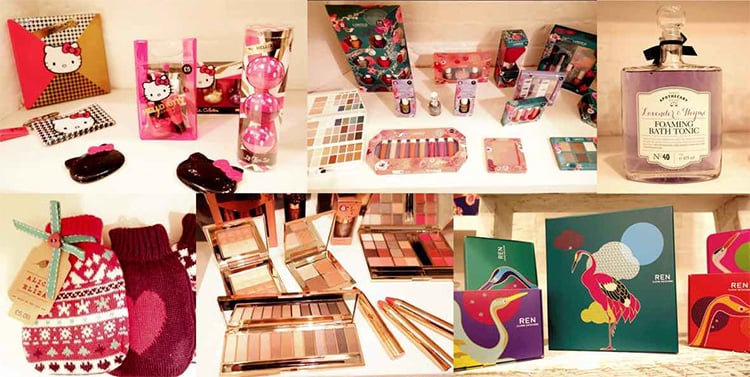 But before all of that, we would like to check out worldwide what are people gifting one another, so let's take a general look as to who is getting what. Here we took a look at the many Christmas gift ideas doing the rounds for him, her, mom and dad, cousins and friends, siblings and family, colleagues and acquaintances too. From the simplest and daily needed items to luxe makeup sets, hair care products, fashionable wear, gift vouchers and more, the world is going gaga over their shopping needs and sprees. And why not, it is after all the season of giving, and the joy of doing the same for your loved ones would be a special feeling, isn't it? Without much ado, here are some very trending Christmas gifts ideas for inspiration.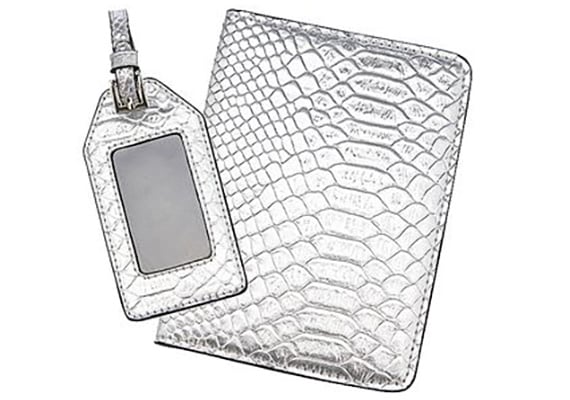 Vineyard Tours and Launches:
This is a season which is au perfecto, and that means, you can gift someone a break – a break from the mundane rigmarole in life. Vineyard tours and launches are happening across the famous wine spots in the world, and you could grab a mini holiday package for solo needs, for two, or for a group and gift it out as well. It would be such a blessing in disguise for the recipient.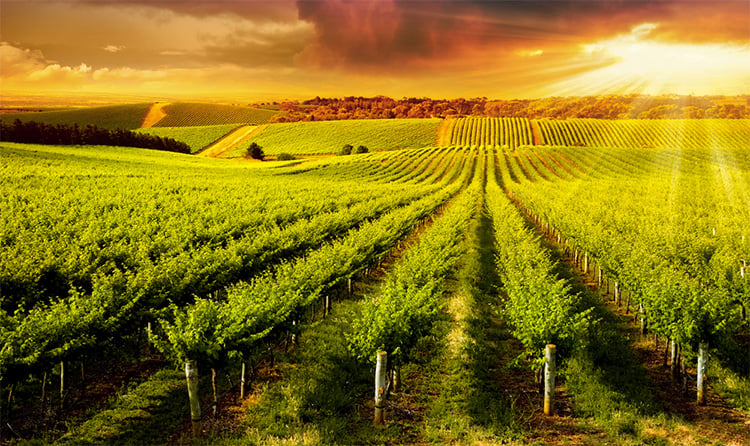 Pretty Emerald Mugs:
Who would not want to add this beauty to their collection, or maybe sip their first cup of morning tea in it? If you want to bring something for mom or your grandmom, and want them to really love the gift you have in store for them, emerald tea cups and mugs are what they would like. Classy, haute and trendy!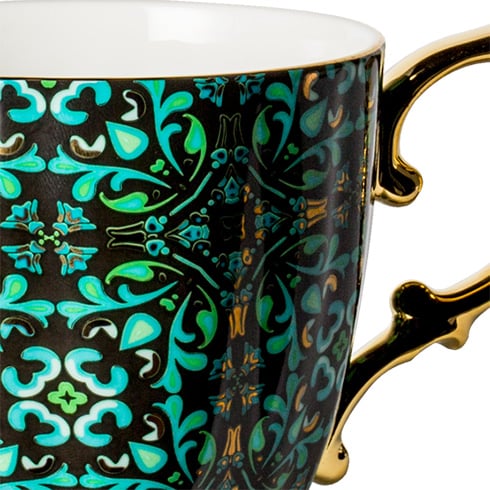 Personalised Makeup Bags:
Every diva needs this, and one that she can compartmentalise for her own needs. Perosnalised makeup bags are being bought and gifted out to loved ones and almost every one that dwells in the world of makeup. This could be an awesome Christmas gift idea for her, for mom or for your female boss! Who would not love their name embossed on their makeup bag?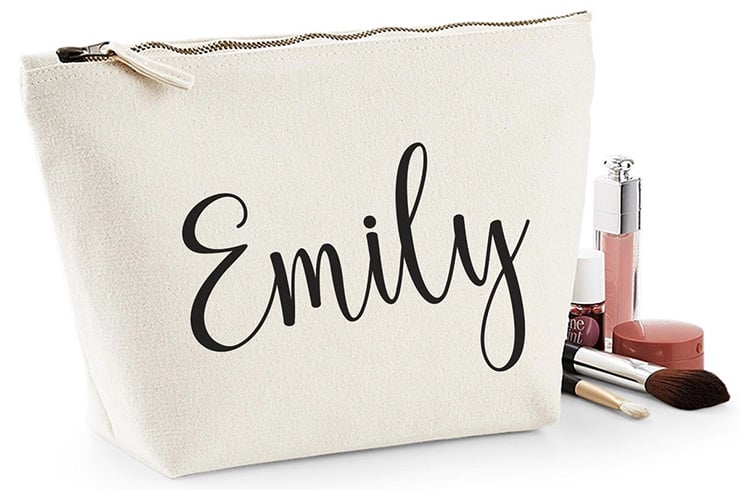 Premium Chocolates:
Tempting, tantalizing and very soothing to the soul, every chocolate lover on this planet would pray someone gifts them a bag of these goodies. And would also pray, why don't we have Christmas every month. While it is the season for spreading joy, chocolates can do wonders- think about this as a Christmas gift to give!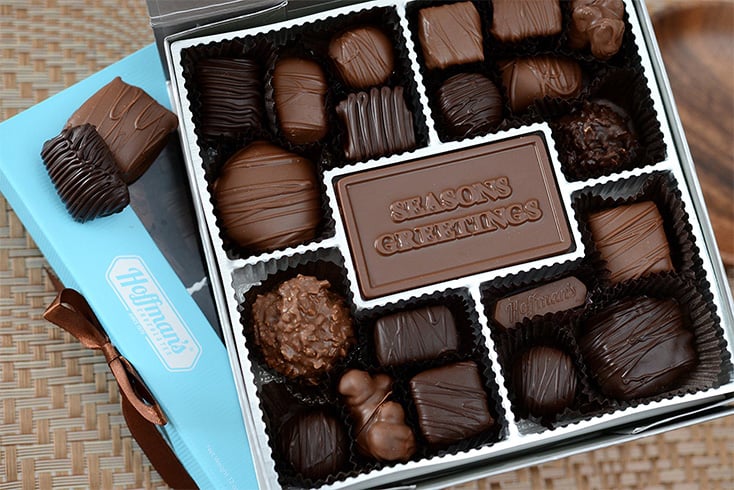 A Little Touch Of Luxe:
Luxury is what we all crave for and desire to achieve, and this is why a little touch of luxury for someone special is a must to give out. Body lotions, tinted creams, body baths and salts, hand creams and milk cleansers, and more- get someone all pampered while the season is on!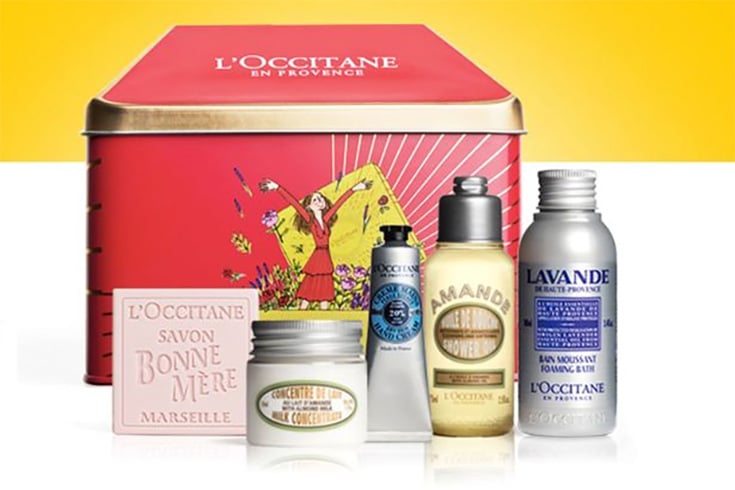 Fitness Trackers:
It is time for you to jump on the bandwagon of getting all fit and fine in 2018 so that getting into the best of clothing items would not be a mammoth task for you. Fitness trackers can be presented to any age group and to any gender that too- Christmas gifts for dad, Christmas gifts for mom, Christmas gifts for him, your cousins and siblings, et al!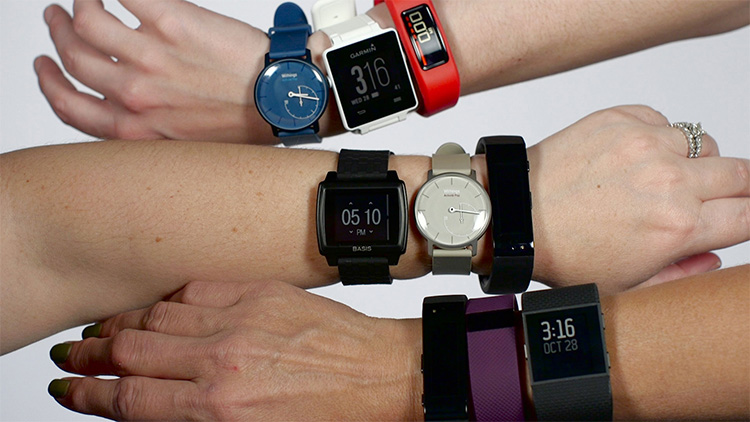 Pink Shoes:
Hot pink shoes were a major trend in the late 90s and early 2000s, and they are back to make us prettier this time. Most of the pink shoes being bought and gifted are in flats and ballerinas and made from velvet or suede. They go well with smart casuals and can come in self-colors or with prints and patterns.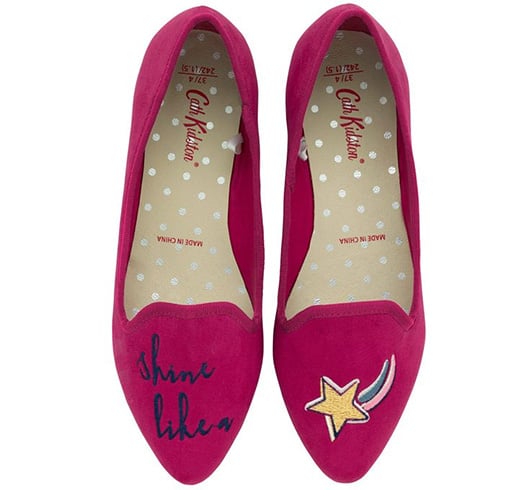 Gin Recipe Books:
Gin recipe books for the season, when tippling is a must, seems to be a big hit in the western nations. If sources are to be believed, such recipe books are being bought off the shelf like hot cakes, and why not? It is the season of celebration and partying, which is why many are picking up these books to gift as a Christmas gift to their loved ones- the ones they know host the best parties.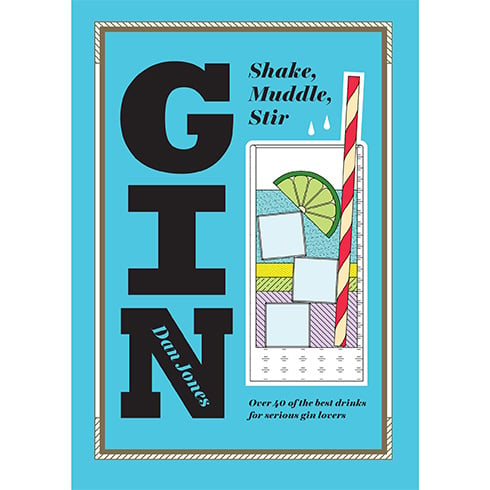 Diffusers and Candles:
Winters can be a little gloomy until the crisp sunshine bathes us all. The same would be the feeling on a grey winter morning, noon or evening when the season sets in. And this is why, having diffusers and candles around the house, amps up the mood. Keeping that in mind, there are many that choose to have diffuser and candle combo sets to give out as gift options. Practical, because it helps disperse sweet aromas, and functional because it keeps the energy of the house alive.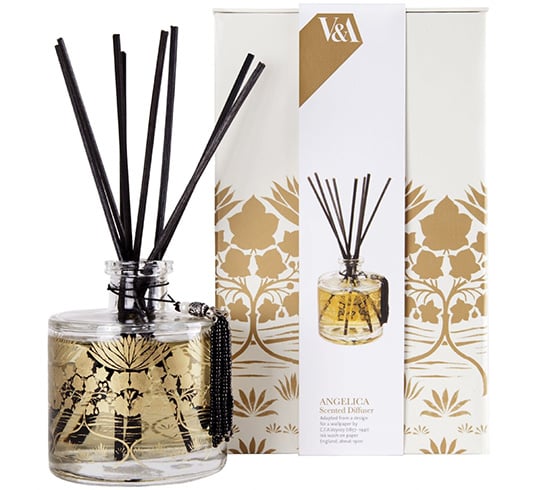 Woody Smells:
Bamboo perfumes and woody scents are all in the top spot this season as gifting options too. For the men in your life- father, brother, uncle, cousin brother or boyfriend and husband too, you could make them ditch the age-old musk and spicy perfumes, and latch them onto something manlier- a woody and bamboo whiff maybe- quite a quirky Christmas gifting idea, isn't it?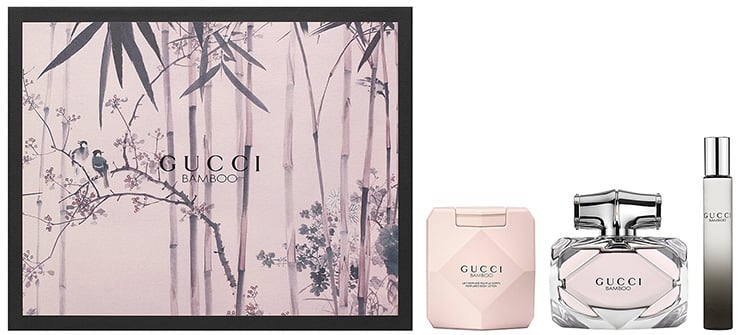 Chic Necklaces:
Not statement ones this time, but chic neckpieces and necklaces are taking this season by storm. Shoppers could not have it enough, especially when they know that the fashion world out there is evolving at greater speeds and they have to keep up with it. Chic dainty neckpieces that were a fashion statement of the 80s are now coming back for daily wear. You may just see your colleagues sport the same and soon.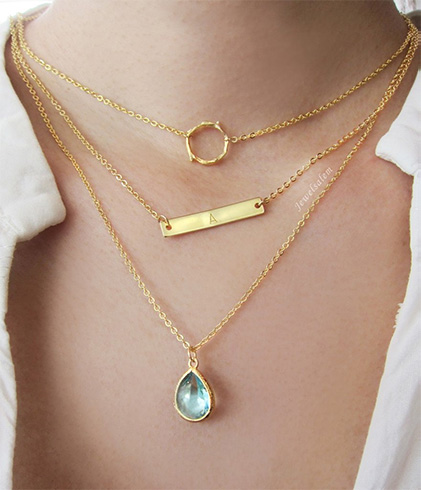 [sc:mediad]
Party Nail Set:
Now a kit for party nails to do at home is an expensive affair to think about, WRONG. There are many that have picked up nail art and party nail kits online and have started gifting them out to their besties. And the best part is, even college girls are doing the same since it fits within their budget. Perfect gifting option for the young ones and the young at heart this Christmas.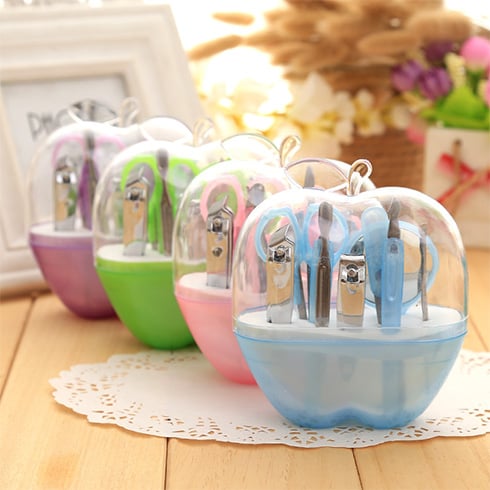 Martini Glasses:
Well, when the party mood is on and you know that your bestie throws the most awesome Christmas bashes ever, you would need to gift her something special. It would be a gift she would cherish for life and one that would praise your name- a set of martini glasses for the fashionable diva hostess!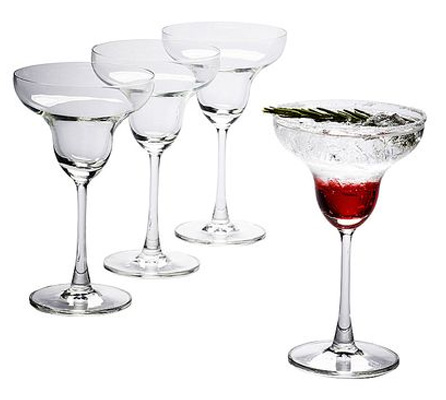 Electric Hair Brushes:
Who has the time each morning to set their hair and rush to work, when most of us run out of the house with nearly damp hair? If you know someone at work in the same state almost every morning, here is a Christmas gift idea that can change their world and make them presentable each morning. An electric hair brush is what most young girls are gifting each other across the European continent. Makes sense and a makes for a very practical gifting option too.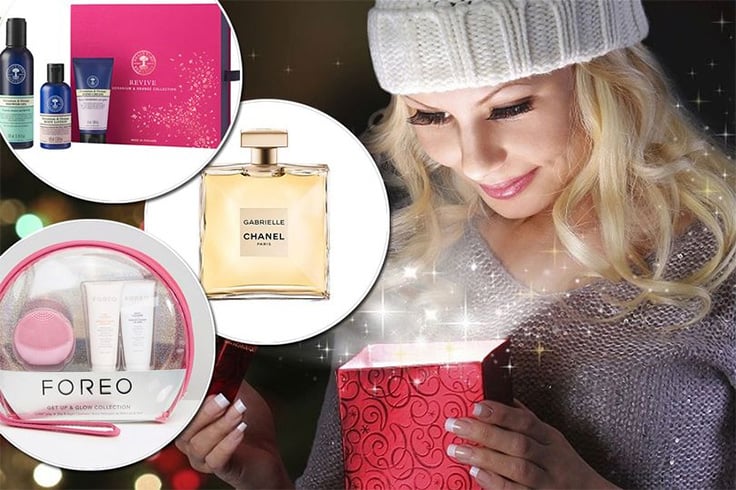 Cute Pyjama Sets:
Who would not want to wear these beauties while the winter months are on and while one is still unwrapping all their Christmas presents? This is an awesome gift for young girls and ladies, which will keep them warm and comfy while they sip eggnog and have fun!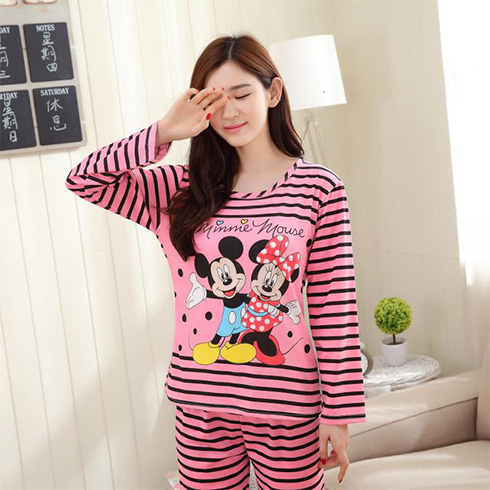 Faux Leather Boots:
Faux leather that condemns animal cruelty on all counts is what we fashionistas stand for, so why not gift a pair of faux leather boots to your man or to a friend, and spread the word this season? Makes for a great Christmas gift for him!

All That Glitters:
We are not talking about makeup per se, but the bags in which the makeup is carried and stored. Glittery metallic makeup bags made from gorgeous fabrics and sequins are going to be hot trends in the coming season. And as a fashionista, you need to pick up this as a Christmas gift for you or for someone that lives in the world of makeup.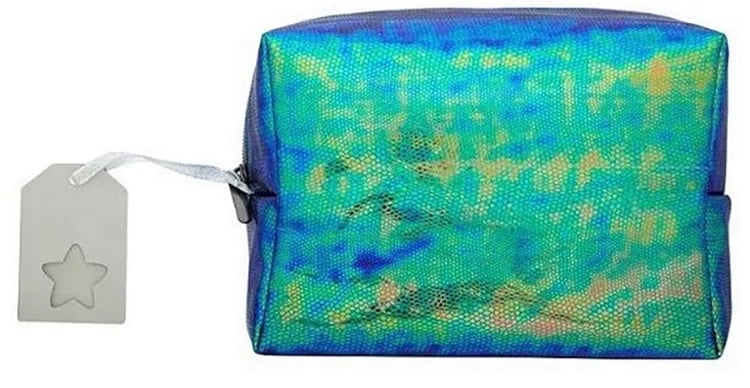 Fresh Fruity Body Care:
Body care and works for daily needs are a must for every girl and woman. In this day and age, personal grooming is very important and so would be the best products used. This is why women across the world are gifting one another haute body care kits.

Velvet Skirts:
For the friend that loves partying, and in the loudest ways possible, velvet and suede skirts would be an ideal fashionable Christmas gift for her that would make her happiest. It can be paired with crisp shirts, tank tops, bikini tops, cardigans, oversized sweaters and even polo neck tees too.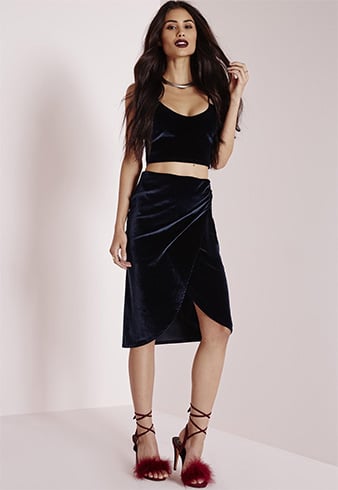 Lush Luxe Bath Bombs:
You get a range of them almost anywhere in the world, and you do not need a bathtub at home to indulge in them too. Pink bath bombs are the flavors of the season it seems since everyone is shopping for them around and they are selling like bestsellers off a rack of books!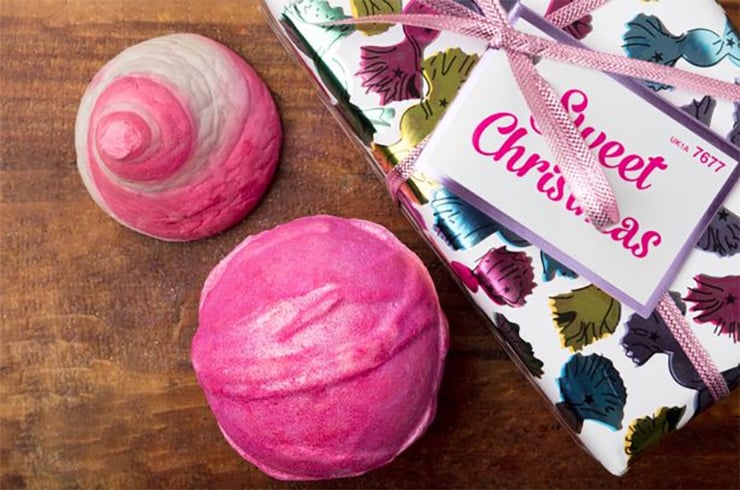 Trinket Dishes:
This could be an amazing gift for senior citizens, grandmas, and grandpas, which brings back their childhood memories. You could bring in more joy for the senior citizens by wrapping novelty foods and creating your own Christmas gift baskets placing the trinkets in them all.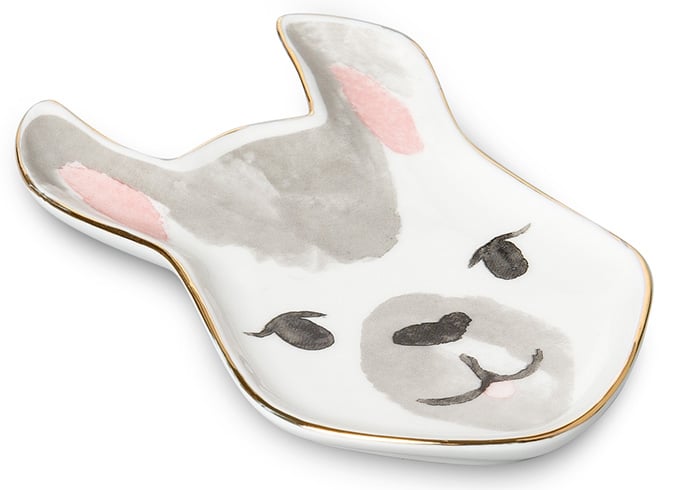 Cocoa Candles:
Neutral scented, and not very strong- would you not want to have someone's house reminding them of you at all times? This is an ideal way to do it, by gifting them the magic of love, in the form of luxe cocoa scented candles that fills the air with sensual whiffs.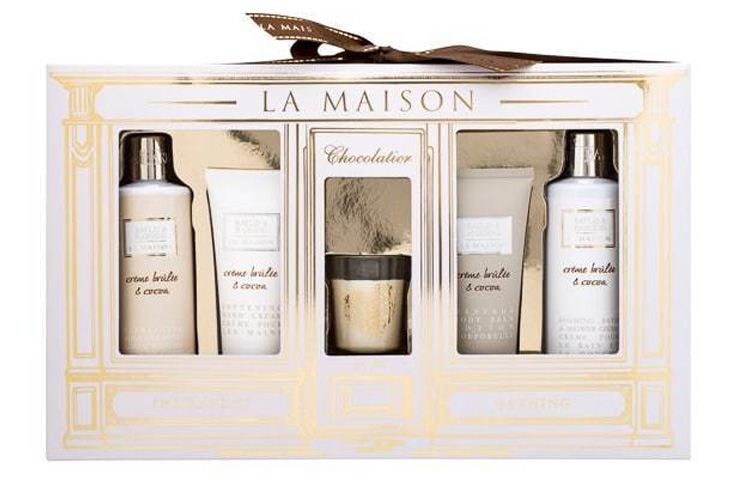 Gorgeous Jumpers:
For her, to keep her warm and cuddly all through the winter season, you could pick up red jumpers. Red jumpers with glitter or mirror work on them would be great to bring in the spirit of the season, and red is a color that can be paired with any other shade too. So why not have this as a Christmas gift option to give!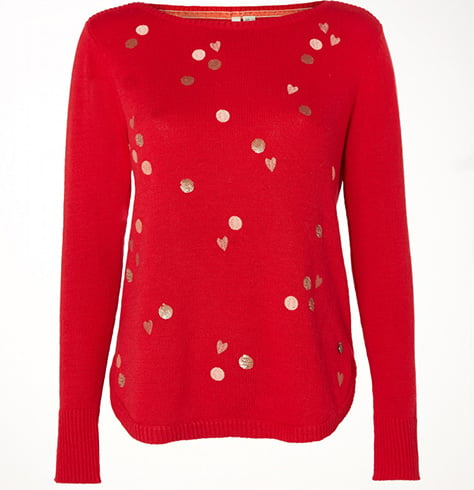 Cute Aprons:
For moms across the world, many are picking up small but thoughtful gifts that can be used practically daily. If mom loves conjuring up the best dishes, she then would love to have a cute apron for a company that keeps her clear of the spills and mess in the kitchen.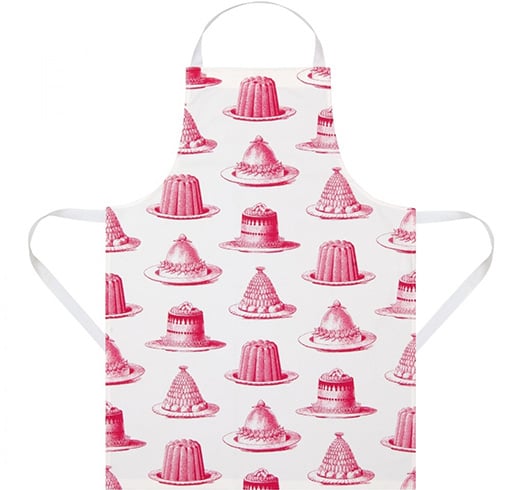 Nourishing Hand Creams:
With the winter chill in the air, hands especially take a beating and they go all day. This is why it is so important for anyone to have a nourishing hand cream in their bags at all times. A cream with a blend of aromatic essential oils that stimulates the skin cells, keeping the skin soft and supple is a perfect gifting option, isn't it?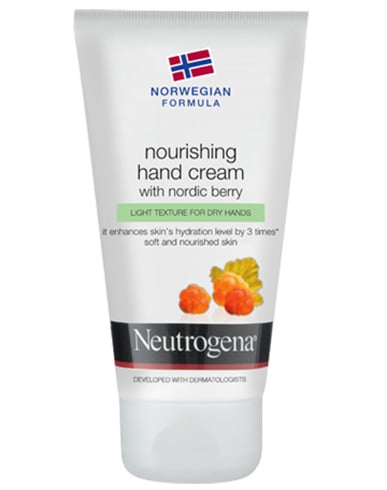 Moccasin Slippers:
For the man in your life, of any age, a pair of moccasin slippers would be an awesome way to show your love to them, and as a gifting option too. They are comfortable, practical and can be worn with smart casuals, to an informal gathering and more as well!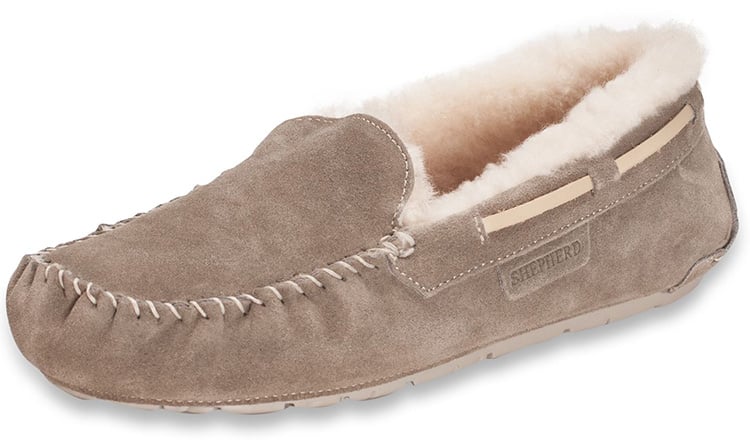 Not Too Many Winter Blankets!
Says who we can have too many winter blankets? You have not heard of the rage in the western countries then, where fleece and tartan winter blankets are being gifted out to senior citizens this season. Colors quite popular now are reds, greens, and whites!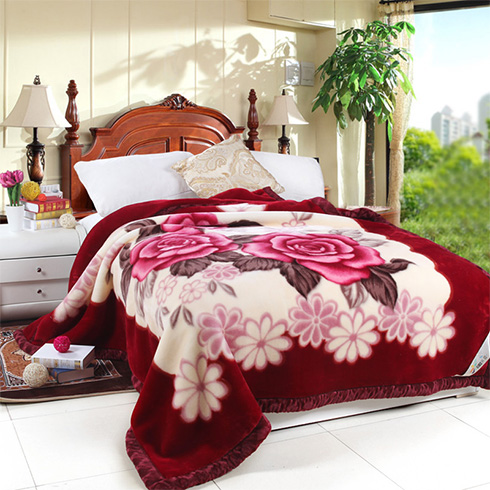 With that, we told and showed you what people in general around the world are shopping around for and what Christmas gifts they are buying and giving to one another too. Now we would want to take a look at what we can buy individually for one and all, our near and dear ones, and our closest ones in our lives. So we sat and made a list for you, which can be customised according to your needs. Take a look!
Christmas Gift Ideas For The Fashionista:
Dear fashionistas, when you are shopping for others, don't forget to shop for yourself too. Here are a couple of beauty Christmas present ideas that you can present yourself with, or sneakishly drop into your boyfriend or husbands wallet for him to get a hint. Take a look!
A lovely body lotion that works like a miracle for any skin type. You must get this for yourself since it moisturises the skin, maintains the ecosystem of the skin cells and also keeps the skin on the body, supple, soft, healthy and glowing.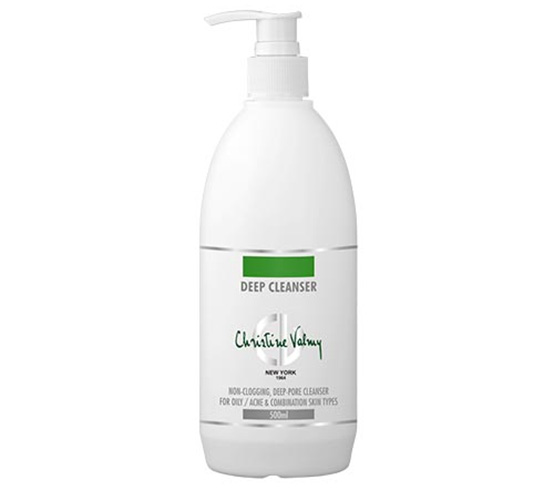 If you are keen on getting your own manicure and pedicures done at home, here is an amazing product that helps soften the cuticles brings a shine to the nails which is healthy and also helps you attain those pearly nails you always desired to have.
A daily regimen for us girls to care for our skin and beauty is important. If you do not care for yourself, you would not be in a position to inspire others for the same. Take care of your skin, for it speaks a lot about your well-being and health. Here is a daily regimen box that would be the best gift to give yourself.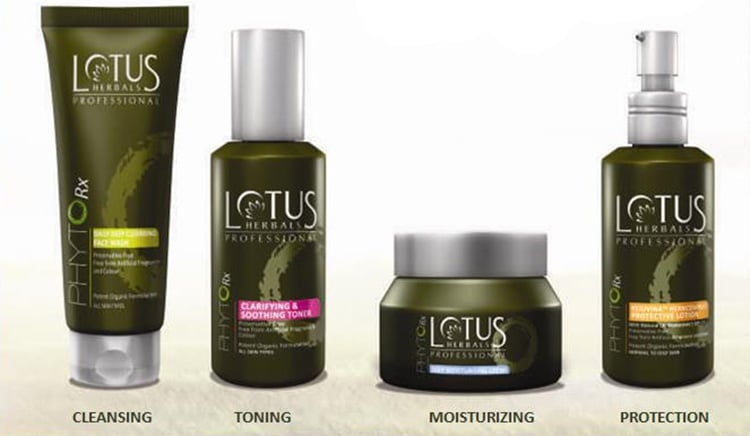 Save your money on many skin brightening treatments doing the rounds, and opt for a safer and a very cost-effective way to make your skin glow. A skin brightening cream with active ingredients is what you should gift yourself.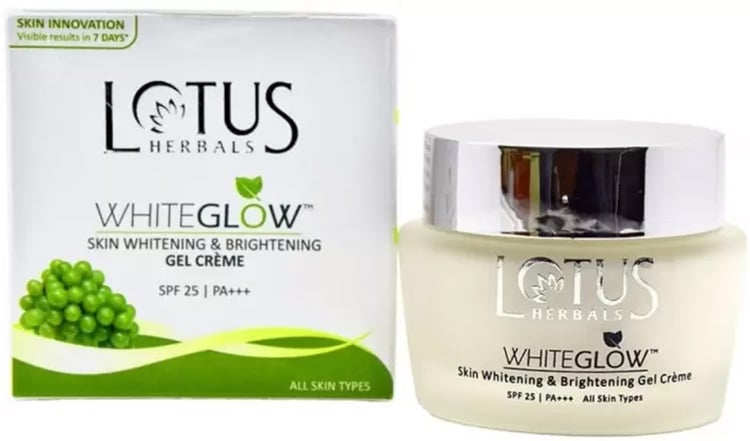 To make sure that you exfoliate your skin well and then continue to do your own facials at home, you would need a formula that helps balance the pH levels of the skin. You also need ingredients that help break down the debris, dirt, grime and makeup remnants from the skin as well. Completely safe for the skin on the face and the neck, and to help maintain the moisture levels too. Here is a product that is a gift for many months to come.
Now that we have shown you three awesome beauty products as Christmas present ideas, here are a couple of more ideas for your girlfriends to pick and choose from. Make it a special one for them.
You have to get this eyeshadow kit, which would bring on the smokey touches to the natural day eye makeup look like a pro. For your corporate friend, this would be a gift that she would cherish and help her deck up like a professional every day. Think about it!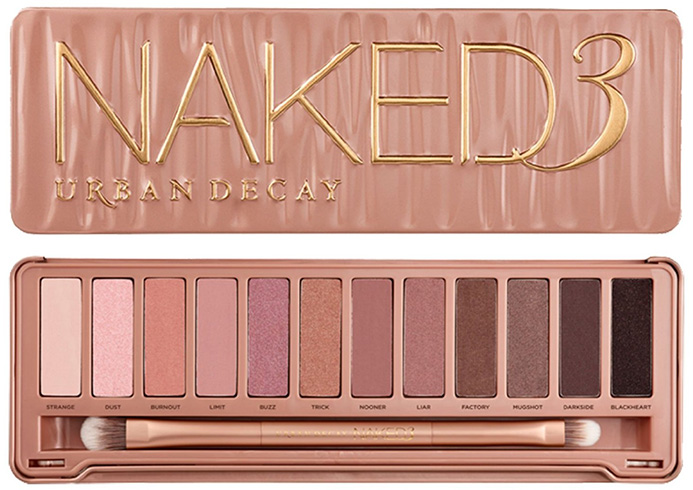 Flushed or blushed cheeks are trending like haute statements this time, and we want you to be all rosy and chic too. What you need is a powder-based blusher palette, which should be used after a cream foundation is put. You have got to gift yourself this!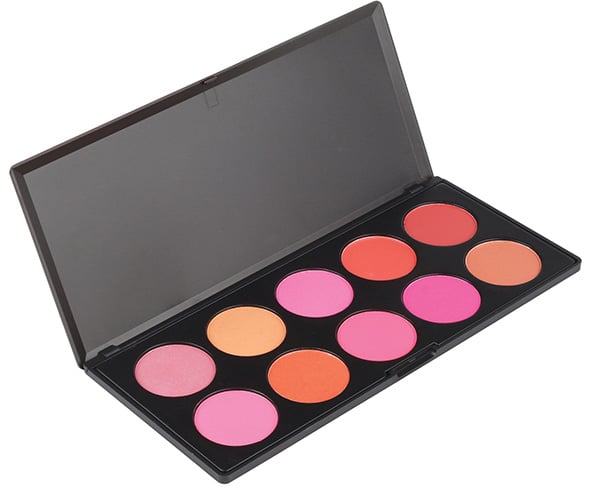 Glossy sexy lips are in this season, and with the many parties, events, weddings etc to go to, you would not want your besties to have dull lips to smile with. This is why getting them a lipstick palette that could last for many months would be the best thing to do.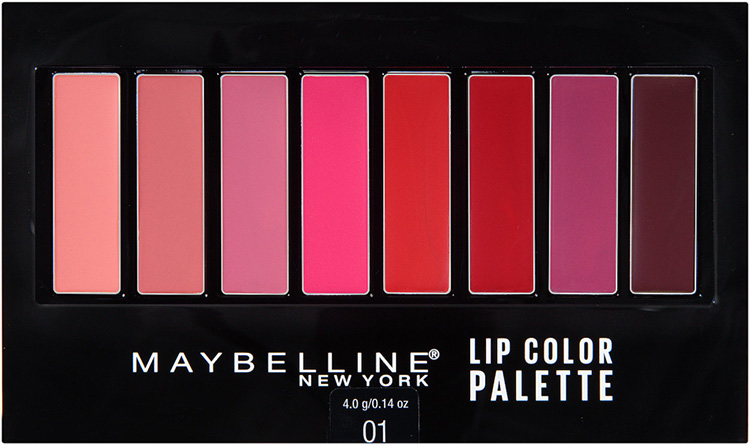 Those were some of the beauty gift ideas for women, but let's take a look at some of the gifting options that we could have for dads. Dads have always been around to support us and be our pillars of strength right, and that is why it is so important for us to honor their stance and give them something special. They may never ask for something, but we know how important it is for them to have a bright smile when they receive one. So here are a couple of options.
A styling gel, a body lotion and a magnificent perfume for the man of your life, your dad- one of the best combo gifting options you could think about.
Images Source: pinterest, Instagram