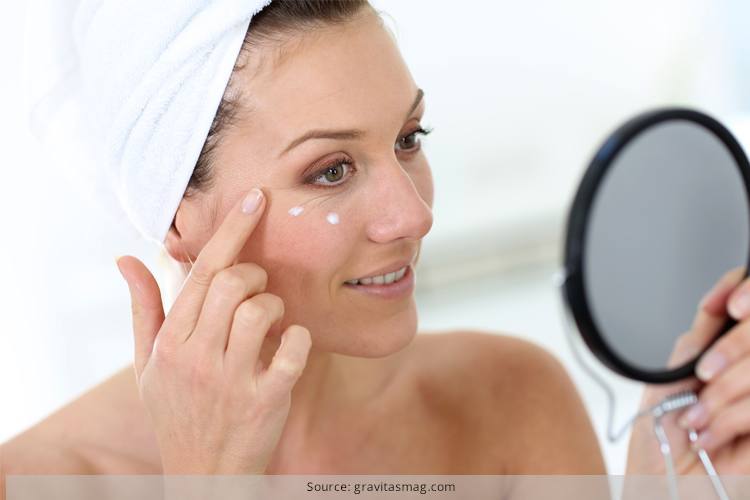 As we women grow older, an umpteen number of issues arise with our face. Every single day, we have to deal with many such problems which make growing old a little bit harder. From puffiness, to wrinkles and to under eye circles-these are a few of the common problems that we would face with our eyes. One such problem that is prevalent for all women above the age of 40 is the crow's feet. These are sometimes also called laugh lines and appear as creases as you crinkle your eyes to laugh. Well, laugh lines are good if you are smiling, but besides that you do not want them permanently, do you?
[Also Read: Natural Wrinkle Treatment]
Best Eye Cream For Crows' Feet
The good part is, laugh lines creams are aplenty in number in the market, but the bad news is, which one is the best for crows' feet treatment? Well, don't you worry, because we have collected the list which will help you decide which one will be the best eye cream for crows' feet? Since there are so many products which claim to be the best wrinkle cream, we have made your work a little easier and pulled out some of the 'best wrinkle cream' contenders. In the end, you have to decide which one suits you the best!
Crows' Feet Wrinkle Treatment
If some of you feel that creams are not for you, then there are also other procedures which will help you get rid of those pesky laugh lines once and for all! Botox is a permanent fix but it is a little expensive.
[Also Read: Best Wrinkle Cream For 40-Year-Old]
Creams That Work!
1. Strivectin-SD Eye Concentrate for Wrinkles
Claimed to be one of the best crows' feet treatment creams in the market, this one is more of a series cream than those brands you would frequently see. They claim that their niacin concentrate helps to repair all the damaged DNA and peptides help rebuild the skin while their caffeine helps to 'de-puff'. It is a good bet considering that even with two weeks of use you can feel a considerable difference.
2. Patricia Wexler M.D. Dermatology Intensive 3-in-1 Eye Cream
Another one from the doctor's department, this cream is 3-in-1 because it claims to lift, firm and remove those pesky lines. If you do not like retinol in your formula, then this one is the perfect fix for you. It has peptides which help to stimulate collagen and in the process banish those wrinkles.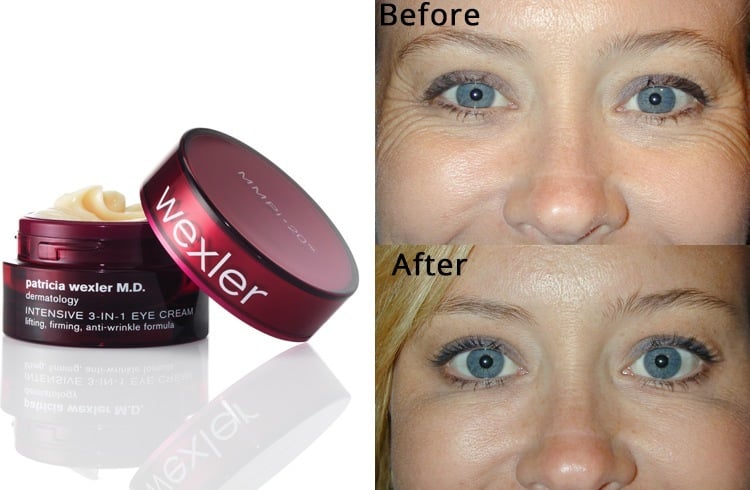 [sc:mediad]
3. Fresh Black Tea Age-Delay Eye concentrate
A word of caution here, all eye creams are tad bit expensive and this one falls in this category too. You can find it in places like Nordstrom and Sephora, and it will leave your purse $85 lighter, but trust us, this one actually works like magic to banish those crows' feet woes. It has extracts of blackberry, black tea and noni juice, which work together and magically lift, firm and slowly erase those crinkly lines around your eyes. Once you use them, you will be able to see that the extremely moisturizing cream will not only reduce the dark circles and puffiness, but at the same time they also work extremely well with the crows' feet. The formula is very cooling and best applied at night.
[Also Read: Best Retinol Creams that Slow down Ageing]
So, there you go-Our list of the best eye creams around town. Make sure to tell us what you feel about these when you use them!