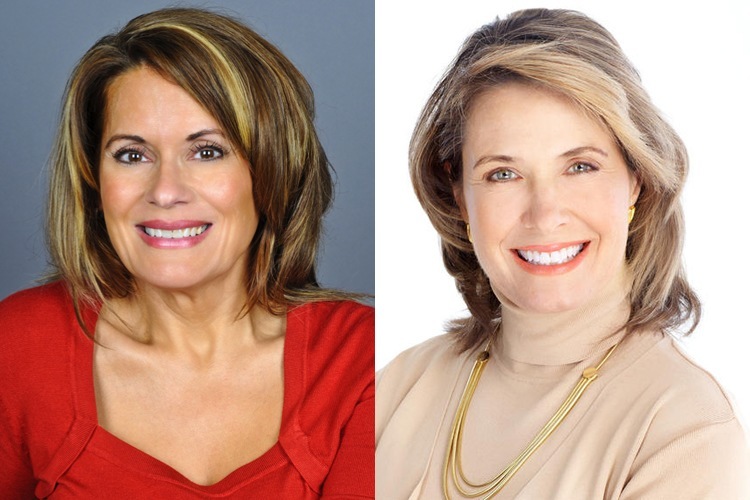 Stop torturing yourself dear women, just because you aren't 20 or 30 something. Says who, you cannot look your hottest best with sensual hairstyles for older women, when the scissors and combs are your best tools, and an experienced hairdresser to help doll you up too?
[Also Read: Makeup Mistakes That Are Making You Look Old]
Lets look at some short and long Hairstyles For Older Women
The right hairdo would actually take years away (we mean it), from your face. We know how busy your lives are, but half an hour and once a way for a nice haircut wouldn't bring your world to an end. What you need is a good amount of time to have a nice haircut, and learn how to maintain it too. This is why, while researching on hairstyles for older women, we also bring to you how to manage the look, maintain it and to stay your chirpy self too! Read on!
[sc:mediad]
Your Hair Type And Budget
What do we mean by that? When thinking on the lines of Hairstyles For Older Women (older means mature ladies, not necessarily grannies), think of a good cut or one that your favorite icon on television has at the moment. With a great hair cut, the shape stays for long and eventually grows out into a style so fabulous- even hairdressers find it tough to pen down a name for the same. Your stylist would know your face type and recommend a nice hairdo as well, you just need to let him or her know what Haircuts for Women in Their 60s, 50s or in the late 40s you would want to wear and flaunt.
[Also Read: Pixie Haircuts]
Recommendations
For women who want to know more about Hairstyles For Women Over 50 and 60, it would be best to discuss with your hairstylist about your personality and lifestyle, so that they could work according to your needs and suit your haircut to your facial features too. The aim is to bring about a soft, feminine and a very sassy look- even in your 60s.
Blunt cuts for example are best hairstyles for women over 60, especially if the hair is fine or coarse, making it easy to manage and maintain! If the hair has plenty of texture and is thick, layers then would remove all the weighty effects and when the hair is cut and once it starts growing, the look wouldn't be bulky.
Always remember: More trimming for shorter hair, less for the reverse!
Should you opt for short hairstyles for older women, think about bangs, bob cuts, pixie cuts and mini-wedges too. But again, you would have to visit the salon pretty often for trims.
Maintenance Is The Key
Never over wash your hair, and always think of reverse shampooing or co-washing. The two concepts aren't relatively new, but it seems we have been washing our hair the wrong way! When it comes to maintaining hair colours, always choose soft colours which hide wrinkles and fine lines. Dark colours enhance the facial features, and so do very blunt cuts as well.
Never with long hairstyles for older women; from ash blondes to light brunette, smoky to inky hair colours too, you would have more warmth to your face and the skin, and you wouldn't look like a zombie!
The Pleasure Principle Should Be Used
A new phrase for you? Don't worry! It means, the feel good factor should come from within, and this is when you have your beauty regime in place. Hair care isn't only for the rich and the famous, and needn't be a luxe splurge concept too. Check around and speak to the best hairstylist for advice on, hairstyles for women over 40, 50 or 60 and they would opine the same!
Toodles!