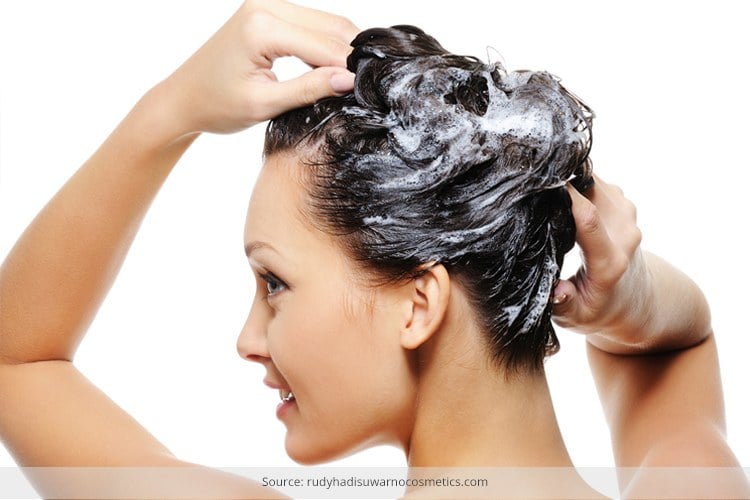 Everyone's talking about reverse hair washing, and it is a trend that has come through in recent times which apparently brings more volume and bounce to the hair. The concept is somewhat similar with end results on the lines of a parlour-look-blow-dry-saga, and the aim here is to help remove every bit of the shampoo and conditioner from the hair- culprits that weigh down the bounce and shine post a shampooing session.
[Also Read: Best Way To Wash Hair]
Reverse Hair Washing Tips – Understand And Then Try
With reverse hair washing, the act of shampooing as the name suggests is all the way round, and not the way you did it all these days. The act of reverse hair washing helps moisturize the hair in the right way, and allows the cleansing properties of your shampoo to work well on the hair and the scalp, sans the leftover build-up to deal with at a later stage. Read on for reverse hair washing tips…
Quick Way To Do It
Here is a quick way of reverse washing hair
Wet your hair
Apply conditioner and work it up
Wait for ten minutes
Shampoo your hair and
Rinse with water
Conditioning Before Shampooing
Never heard of the concept before, right? Reverse hair shampooing is just that, and it makes the hair healthy and soft too. At first you would notice a slight difference, and when you do this thrice a week for a month, get ready for the accolades to pour in as well.
[sc:mediad]
The concept of reverse hair shampooing is safe for all hair types, but if you have thinning hair or special needs to attend to, you must speak to a trichologist for hair washing tips on the same lines for a better solution.
Detailed Way To Do It
Pick your favourite shampoo according to your hair type
Grab a bottle of conditioner that you use normally
If you have recently coloured your hair, choose a shampoo and conditioner or a 2 in 1 hair wash that is free from sulphates
Your hair needs to be completely wet and saturated to begin with
Apply generously a good amount of hair conditioner
Rub the roots well and massage the scalp too
Wait for ten minutes and if you want, you could pamper your hair with more massages
Sing, shave, dance or do what you feel like while the conditioner is on and setting in your hair
NEVER rinse the conditioner out with cold water
[Also Read: Best Way To Wash Hair]
Shampoo your hair now
Wait five minutes and massage the hair well
The focus should be on the hair roots
Switch on the shower and allow the water to rinse the hair
While doing so, massage the scalp and the hair roots- helps keep the oils intact and promotes blood circulation too
Let the water run clear and then stop
Pat dry your hair with a dry towel and use a blow dryer if in a hurry
Results would be seen on the spot
Yes ladies, you now can woo your man or the many eyes around with soft bouncy hair to flaunt. Thanks to the reverse hair washing techniques, looking like a diva and flaunting your stance can be done in easy ways.
Your grandma may have never told you this one secret, but reverse hair washing had been the norm in the early 1900s. We've let out another secret which most parlour professionals wouldn't let you in on! Here's to your beautiful mane and tresses- use the reverse shampooing techniques and tips, and gain more footage with love, out there!