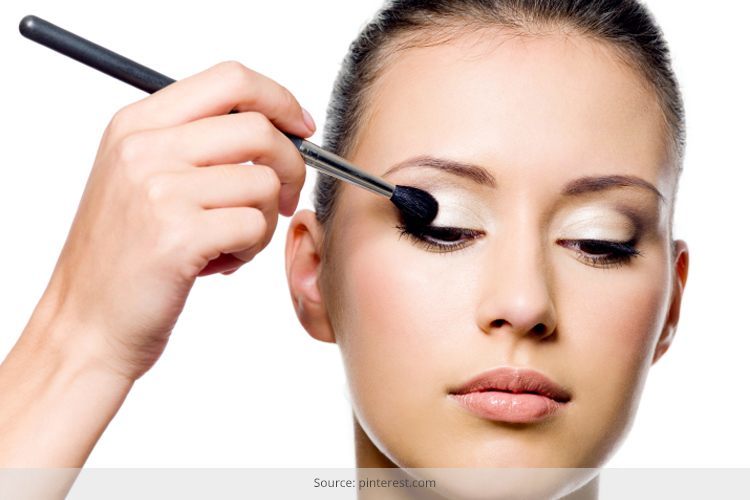 So what's the deal with eye primers? Do you really need to add it to your collection of ever-growing makeup items or can you make do without it? What purpose does it serve exactly? Is all the hype around it justified or is it just a marketing gimmick by cosmetic companies to sell another product to you? Which is the best eye primer currently?
[Also Read: Best Primers for Dry Skin]
We're here to answer all your questions about eye primers as well as offer you a quick lesson on how to use eye primer.
How To Use Eye Primer?
A primer basically helps prep the skin so that the makeup you apply lasts longer and stays in place with minimal smudging. A primer smoothens the skin and offers your makeup better hold, locking it in place. While that is the general purpose of a primer, an eye primer does that for the eyes specifically. The best eye primer ensures that the eye shadow you put on stays in place and does not just fade away or smudge and crease after a few hours. Additionally, using an eye primer will make the color of your eyeshadow pop out and look more vibrant. Read on to know how to use eye primer.
Is It A Must-Have Makeup Item?
Well, no. We have all been putting on eye makeup for ages before the dawn of the eye primer makeup routine. So it is not a must-have makeup item, but it sure is a helpful makeup assistant if you do have it. One of the biggest problems with eye makeup is that it tends to start creasing or even flaking, resulting in the much-hated raccoon eyes effect. So when you have a product to help you fight that, then we think it's worth shelling a few extra bucks for it.
How To Use It?
When it comes to eye primer, less is definitely more. Using too much can actually do the opposite of what an eye primer is supposed to do. When you use too much eye primer, you run the risk of having your eye makeup slide right off. So always take a very teeny tiny amount and dab it onto your lids, making sure to blend well. Once you're sure it's blended in well, then go ahead and put on your eye makeup. It also helps to if you choose the best eye primer that would suit your purpose. While some eye primers offer a colorless matte finish, there are some others that have a glittery sheen to them. Some primers make the pigments in your eyeshadow more vibrant while some others add a little more glitter and shine to them. So depending on the kind of result you are shooting for, you should pick the right eye primer for you.
[sc:mediad]
Which Is The Best Eye Primer?
If you're looking for a budget-friendly primer that won't burn a hole in your wallet, then the Jordana Eye Primer Eyeshadow Base and the Inglot Eye Makeup Base are your best bets. If money is not an issue, then you can go for our favorites from the higher price range – MAC Prep and Prime Vibrancy eye primer, and Revlon PhotoReady Eye primer.
[Also Read: What Are The Benefits Of Makeup? ]
If you are looking for a two-in-one face plus eye primer product, then the Kryolan Ultra Under Base is perfect for you. It works just as well as a face primer and an eye primer.
If you are a big fan of eye makeup and regularly wear eyeshadows and are constantly experimenting with smokey-eyes and other such eye makeup routines, then investing in a good quality eye primer will actually be of good use to it. But if you are not really into eye makeup or if you only occasionally use eyeshadows, then you can make do with your face primer. That's our verdict, but what's yours? Do you think you need to add an eye primer to your makeup kit?