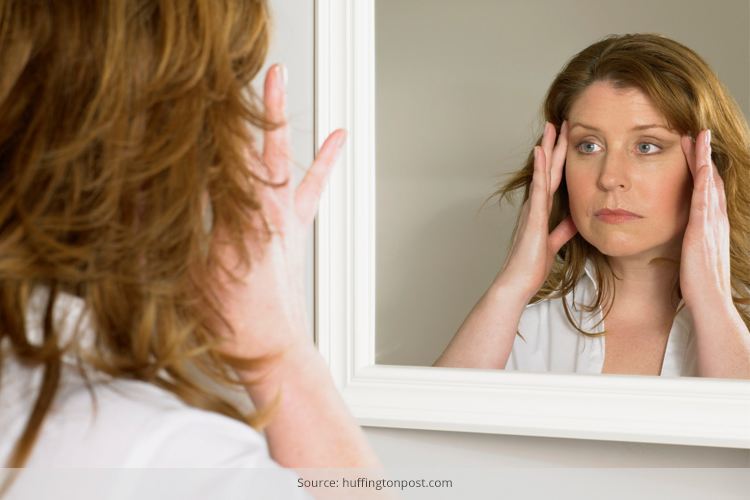 We love to say age is just a number, but for us women, age is sometimes a little harsh and all those smile lines or the crows' feet, forehead wrinkles and under-eye wrinkles-these are things which constantly trouble us. For women in their 40s, unless you are very gifted, it becomes absolutely difficult to maintain a face without lines and wrinkles. This is why we are helping you find the best wrinkle cream for 40-year-old.
[Also Read: Crows Feet Treatment]
With a plethora of products in the market, it is difficult to get lost in all the branding. Ant-wrinkle creams for 40s are so many in numbers. From plant extract ones to the ones that promise fast results, it is easy to get lost in this maze. That is why we, FashionLady are here for you! We are making your work a wee bit easier by selecting best wrinkle cream for a 40 year old.
Take a Look At Our List And Decide Which Anti-Wrinkle Cream For 40s Suit You The Best
Garnier Ultra-Lift Transformer ($23)
As you tread into 'best eye cream for 40-year-old' territory, let us warn you- all these anti-ageing creams that we will discuss here are expensive and will leave a hole in your pocket. But we really can't help you here because any of the best eye cream for a 40 plus is expensive! This one from Garnier is actually the cheapest of the lot. So, if you are looking for a simple and easy routine, this one is your to go cream. It claims to target wrinkles and dark spots and perfects your complexion. Many women who have used it also claim that used over time, this can actually start correcting the imperfections in your skin.
[sc:mediad]
Le-Lift Crème Chanel ($160)
When Chanel's in the market, is there anything that will surpass it? Well, we don't think so because Chanel's Le Lift is the best wrinkle cream for 40-year-old that you can find in the market.
The crème claims to increase the cell communication by the use of extremely concentrated plant extract. It promotes cell growth and repairs it at the same time. The regular use of this cream claims to give an extremely evened out complexion along with a supple face. It is of a very thick concentration but as you apply it on your skin, you will see that the cream literally melts in your face. It is certainly very luxe and women who have used it, swear by it. So, if you really want to feel luxurious as you slowly apply cream to your face, go for Chanel. We are sure it won't disappoint you!
Clarins Haute Exigence Jour ($120)
Another one of the expensive ones which really seem to work-this one is a cream which is perfect for women who feel all the hormonal changes that you often see when a woman hits her 40s. They support the skin structure and stimulate the production of collagen in the face which in the end helps for a firmer and much supple looking skin. This one too has a very velvety texture and literally melts on your skin. It has hints of jasmine and rose which makes it a very pleasant smelling cream too. It plumps up your skin on contact, almost instantly. So you can now understand how good this cream is!
[Also Read: Home Remedies For Wrinkles That Can Reverse Your Age]
There you go! Your list is complete. Let us know if you get a chance to use these beauties!