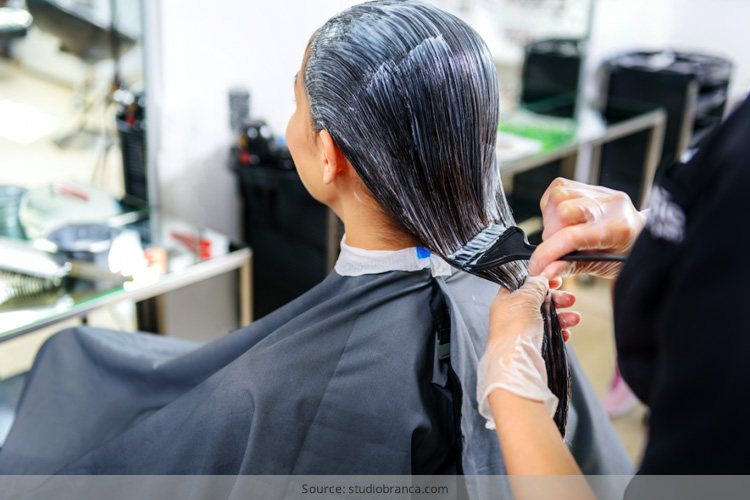 Frizzy hair not only looks unkempt, but it also requires a lot of maintenance. You need to buy the right products – shampoo, conditioner, serums and not to forget a good brush to keep your hair under control. And unfortunately for us, the Indian hair care market doesn't really have good products that are specifically made for keeping the frizz under control. Though there are tons of temporary hair products available, none of them solve the problem for a longer duration and at the end of the day, you are left with a head full of fuzz.
Fortunately for us, there is a savior in the market – Cysteine hair treatment- a hair straightening treatment that utilizes the naturally occurring essential amino acid called 'cysteine' to straighten and at the same time also strengthen your hair. In fact, going by the current market trends, a lot of people are going for the cysteine hair treatment rather than the keratin ones because they are considered much safer than most chemical treatments.
In this article, we will tell you all about the cysteine treatment for hair and whether you should actually go for it and the pros, cons and also the aftercare involved to help you make an informed choice.
Facts About Cysteine Hair Treatment:
The entire procedure will cost you about Rs. 8000-10000 depending on the length of your hair (and also on the amount you are willing to spend on the aftercare products)
Cysteine is actually the name of an amino acid and this is used for the treatment
Cysteine hair treatment hence uses more natural proteins than harsher chemicals and hence is good for your hair
If you have ethnic hair, 60% of your curl volume will be reduced
If you have Caucasian hair, 70% of your curl volume will be tamed down with this treatment
If you have undergone any other chemical treatment recently, you will have to wait for at least two months to get this treatment done. Cysteine hair treatment requires your hair to be in almost pristine condition for it to work effectively.
No formaldehyde is used – so it's one of the safest treatments for hair!
You will have to refrain from swimming or oiling your hair because these activities could reduce the efficacy of the hair treatment
You will also have to use hair products that are sulfate-free. Presence of sulfates can again strip the locks of the protein and make your hair rough and frizzy
That was a brief overview of what you could expect while going for the Cysteine treatment, but is it the right treatment for you?
Should You Get Cysteine Treatment?
Do you have rough, frizzy and unmanageable hair? Does your hair look dull and hay-like? Are you looking for something to tame down your unruly tresses? If you have answered yes to a majority of the above questions, then this treatment is for you! Cysteine treatment also helps to repair damaged hair because it reintroduces proteins into the hair structure.
Cysteine Vs Keratin Treatment:
Most of you might have heard a lot about keratin treatment and how it can transform your hair. Cysteine treatment is fairly new in the hair industry and most people haven't heard of it, which is why they find it a little difficult to go for it.
Both the treatments are pretty expensive and both are a temporary fix to manage frizzy hair. At most 2-4 months your hair would stay silky straight, after that you will have to go for a second round of the treatment. Also, the main reason why most people choose cysteine treatment over keratin treatment is the absence of harmful chemicals like formaldehyde. Keratin treatment has received flak in a number of instances because of the presence of formaldehyde which can be harmful to pregnant women and also for those who have allergies.
Cysteine treatment hence is better because it involves the use of natural amino acids and not a truckload of harsh chemicals and is safe even for pregnant women.
Now that you know most of the basics of the cysteine treatment, here are the steps that are involved in a typical session of cysteine treatment:
[sc:mediad]
Steps In The Cysteine Treatment:
1. Wash, wash and wash: The first step involved in this treatment is to wash your hair very thoroughly so that there is no dirt, grime or buildup. For the treatment to work properly, your hair has to be free from any dust and should be squeaky clean. If you want to save some money here, you could shampoo your hair at home. But make sure you do that thoroughly because the people in the parlor will inspect your hair and in case they find it a little dirty, they will insist on it being washed again. That will set you back by another Rs. 500.
2. Blow Dry and let it set: The second step involved in this treatment involves drying your hair thoroughly. After your hair is towel dried, they will use a blow dryer to completely dry your hair. This is to ensure that your hair is able to absorb the creams and lotions used in the cysteine treatment better. You will have to spend almost 20 minutes to dry your hair completely.
3. Applying the magic potion: Now that your hair is almost dry, your hair will be divided into sections and the cysteine smoothing treatment solution will be applied to each and every section, very diligently. After about half an hour, a blow dryer is used again to dry your hair and make it easier for your strands to absorb the potion. Once that is done, your hair will be flat ironed. This is the step that takes the maximum time and for those who have about shoulder-length hair, it will take about 2.5 hours. The solution will still be on your hair and it will take about 24 hours until the solution is dry and you can wash it off after that.
During the time your solution is drying, your hair will feel very flat and will stick to your face. For those who have particularly thin hair, this might not look the best, but patience ladies – hold on a bit more to see the magic!
Aftercare Regimen For Cysteine-treated Hair:
The most important step is the aftercare regimen that you have to diligently follow once your treatment is done. People at the parlor will be advising you about the kind of shampoo and conditioner and serum you should be using. An important point to keep in mind is to use products that are sulfate-free.
You could buy the following to ensure that your treated hair stays in that condition for a longer period of time
De Fabulous Reviver shampoo and conditioner (The shampoo conditioner set is available online for Rs. 2199)
Since you cannot just use any oil, you should invest in something called the 'Amazon Acai treatment) (You can get it in parlors or from online stores for Rs. 1500).
You can also use the Moroccan Oil Treatment (Rs. 2855 – it's a tad bit expensive but can work like a charm!)
So here's all the information you need before going for your first cysteine treatment session. Remember, even though this is a semi-permanent and slightly expensive hair treatment, it can save you from a lot of trouble of fighting with tangled, frizzy and unruly hair all the time- it will save you time! Do give it a shot we say!